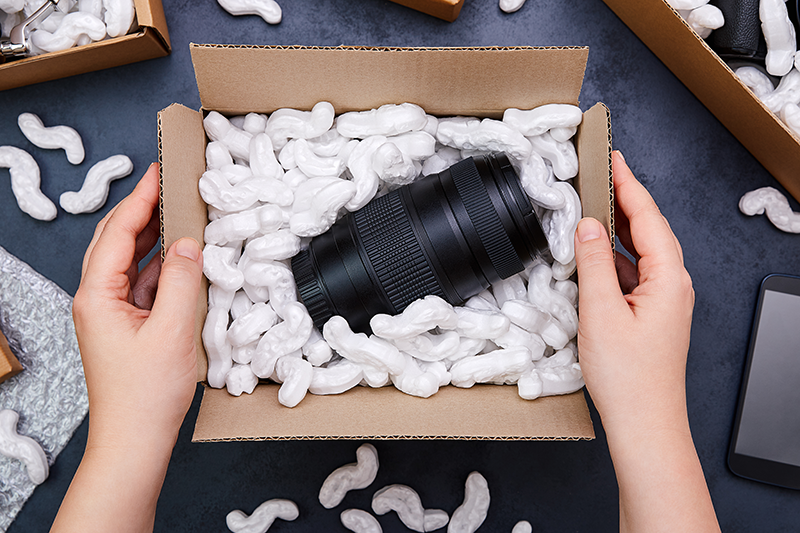 Unprotected products suffer damage during shipping and make customers think twice about trusting you to deliver a satisfying experience. Needing to replace a product adds to your costs. But, those customers may also not buy again. As a result, sales, growth, and revenue can slow while you pay the price.
A void area is an empty space between an item and the walls of the shipping box. Void fill materials minimize these damage-causing gaps. Filling these gaps reduces replacement costs, creates more satisfied customers, and stimulates sales by delivering a great product with a great experience.
Explore essential void fill solutions for sending your orders safely.
Common Void Fill Options
Void fill materials cushion products safely in different ways for all kinds of products and shipments, but each aims to brace products for shipping and handling impacts. Here are some of the best void fill materials:
Air Pillows
For high-volume shippers and companies selling many products, air pillows protect all kinds of shipments in boxes of many dimensions. These simple to use air-filled pads keep items cradled away from box walls. You can purchase pre-filled air pillows or choose to fill them manually with specialty equipment.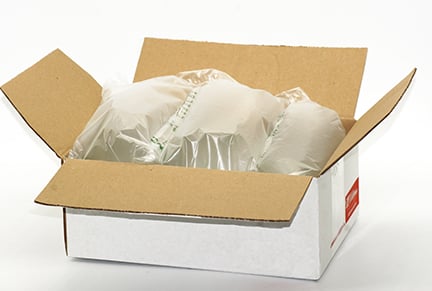 Air pillows are fast and efficient and provide a decent amount of cushion. However, they don't deliver a great end-user experience as they are challenging to dispose of properly. Because they are made of plastic film, air pillows are typically not curbside recyclable and most often must be dropped off at a collection facility to be recycled.
Bubble Wrapping
Available in many sizes, widths, and styles, bubble wrapping offers shippers a simple way to fill hazardous voids.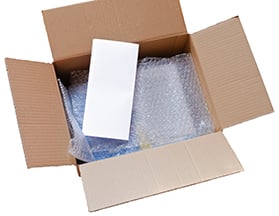 Like pillows, air-filled bubbles seat products away from box walls while securely wrapping items to avoid any chance of shifts or displacement. Even while stacking or handling the most delicate electronics or glass, they reduce risk and add safety.
Kraft and Tissue Paper
Paper works well to fill empty spaces and add to the customer's experience. Large-volume shippers can fill void spaces nearly automatically through pedal-powered rolls.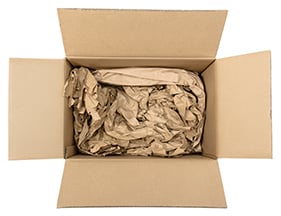 Tissue paper void fill is also available and focuses more on creating a branded moment with color and the opportunity to include custom designs.
Custom Corrugated Inserts
A specially designed insert keeps specific products in place during shipment and provides a great user experience. Custom inserts hold your product safely away from impact. When a customer opens the package, they see a perfectly intact order and know that you took the utmost care to satisfy them most thoughtfully.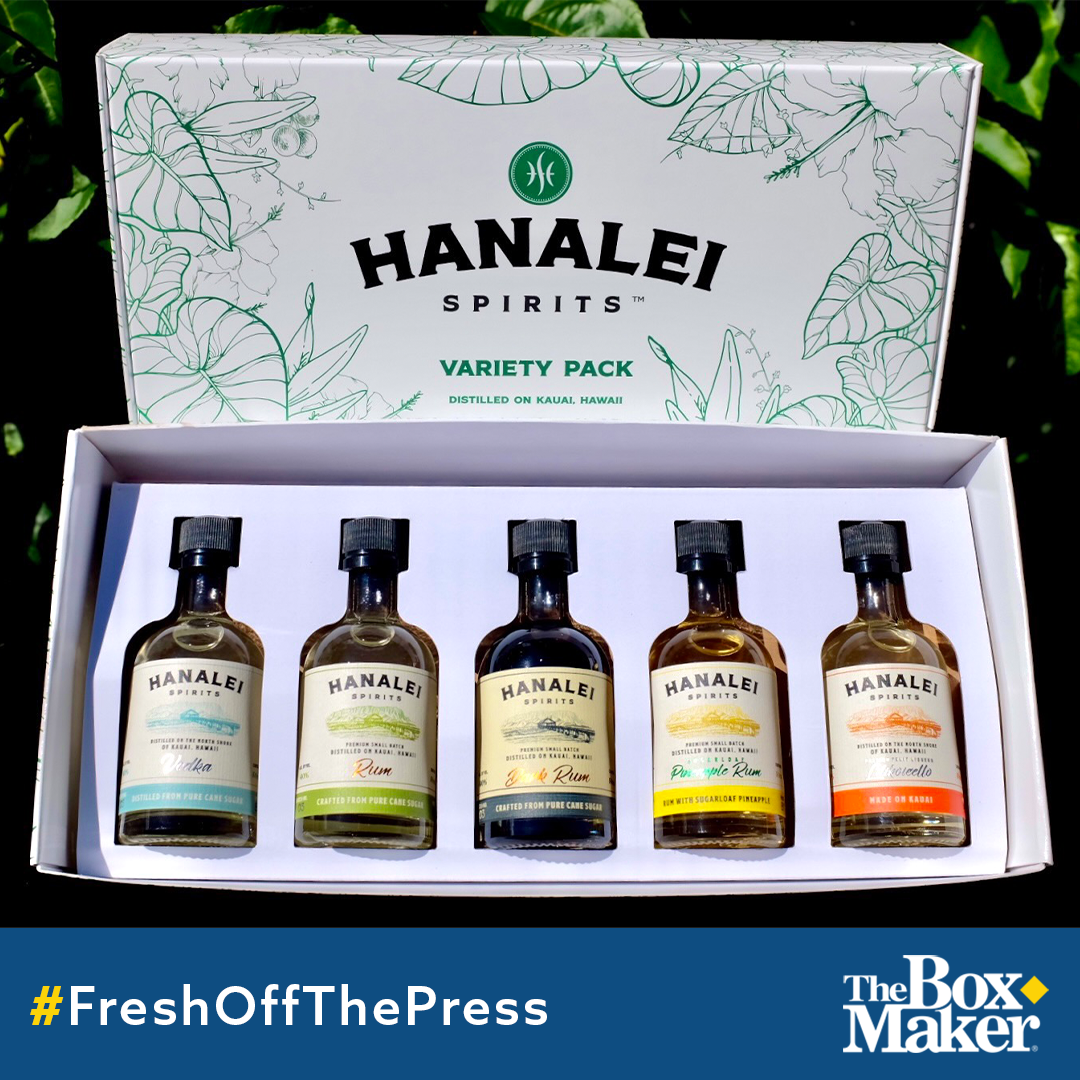 For high-value products in the health and beauty, electronics, and specialty food industries, or for those businesses that rely on e-commerce to ship their goods, custom corrugated inserts can reinforce the perceived value of your product to the end-user. This delight can turn into a repeat purchase or word-of-mouth referrals to your business.
It is worth noting that custom inserts are a good fit for brands offering a standard product set, not distributors who ship a wide variety of items in unpredictable volumes.
Biodegradable Packing Peanuts
Traditional packing peanuts add difficulty for customers without the option to recycle and the bother of collecting them neatly.
Non-toxic, biodegradable peanuts dissolve in water for easy composting while offering the same lightweight protection to customers.
Selecting the Best Void Fill Material for Your Business
When choosing a void fill solution, you aim to protect items, reduce replacement costs, and improve quality to drive sales. However, choosing the best void fill material to do this carries complexity. You must consider the volume of your shipments, the diversity of products, and the experience of your customers.
If you're unsure which void fill option is right for you, consult with your packaging provider for guidance.