What is Variable Data?
Imagine you're launching a new brand of hot sauce before the holidays. You plan to send out your product to ten retail locations throughout the region. For tracking purposes, you would like to add a batch number on each label to correspond with the ten locations. Thus you will need ten different labels in total.
For a new brand with limited time and resources, this launch may seem ambitious — if not a logistical challenge. Fortunately, you have a digital print solution on your side to make this project possible. The answer lies in variable data.
Variable data, also known as variable imaging, is a revolutionary form of digital printing. By extracting unique information from a database and applying it to your product label, variable data enables elements of an artwork file to be easily interchangeable from one print to the next. This technology supports multiple SKU order management, barcoding, sequential numbering, and more.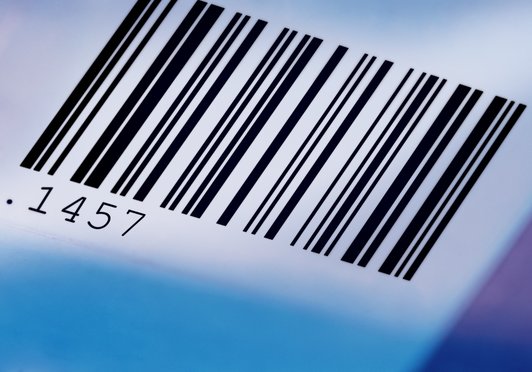 We've previously discussed how variable data supports the hyper customization of packaging for marketing applications. In this article, we'll explore how the variable data process also enhances security and efficiency in the supply chain.
How Does Variable Data Support Supply Chain Management?
One of the biggest challenges that supply chain managers face is the trend of shrinking product life cycles. A product life cycle refers to the speed at which a product moves through the stages of introduction, growth, maturity, and decline. In today's competitive retail landscape, brands are replacing outdated products and adding new ones into the market more frequently than ever before.
Due to shrinking product life cycles, supply chain managers feel the pressure to increase speed-to-market and dodge obsolescence. Investing in flexible and agile production solutions becomes critical when time is of the essence. This is where digital print comes in. By leveraging the latest digital technologies, such as variable data printing, brands can manage product life cycles and their corresponding packaging needs more effectively.
In the case of your hot sauce brand, variable data allows you to order labels with different batch numbers in a single press run, instead of managing multiple individual label projects at once. This process becomes critical when you're ready to introduce new flavors into the market. For growing brands, SKU proliferation can be a significant supply chain obstacle that affects speed-to-market.
Along with helping brands manage product life cycles, here are some additional ways that utilizing variable data-powered labels supports a nimble supply chain:
Product Protection
Counterfeiting is a dangerous and costly problem for brands. Counterfeiters aim to profit from a brand's name by creating illegal knockoff versions. These products are often made using substandard or unregulated materials and can result in lost revenue and reputation damage for legitimate companies.
By leveraging special security ink, such as HP Indigo ElectroInk Invisible Red, brands can print invisible serialized codes or text directly onto each label. Because this type of security ink is only visible under UV light, it doesn't affect the look of the label design while preventing counterfeit products. In this way variable data labels can support brand protection in the supply chain.
Supply Chain Efficiency
A supply chain is the complex system of vendors, internal and external resources, and technologies used to produce and distribute a product. As a result, supply chain efficiency is often a key driver of brand success.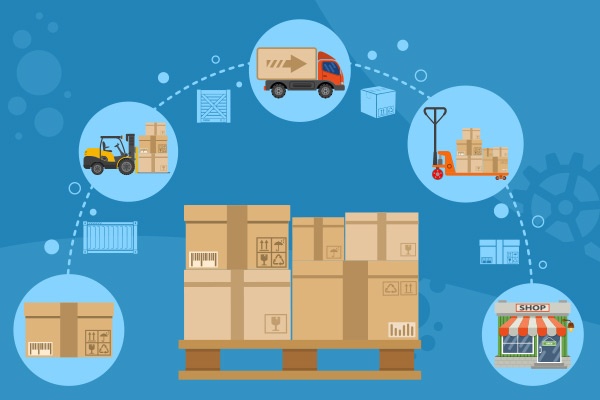 Brands that use barcoding or serialization on product labels may find that variable data capabilities can eliminate the need for secondary printing. Secondary printing refers to the process of printing a label, then manually adding a barcode or serialized label afterward on a 2nd machine. Partnering with a label manufacturer with equipment that can provide variable data-enabled labels increases supply chain efficiency by skipping this entire step. Not only does it help eliminate secondary printing costs, but it also reduces the need for the manual labor required in adding a second label.
Explore the Power of Variable Data Labels Today
When it comes to hyper-personalized marketing and supply chain applications, variable data presents a unique and underutilized opportunity. By partnering with The BoxMaker, brands have an unlimited choice of custom label shapes, sizes, colors, and materials at their disposal.
Explore our digitally printed label capabilities today and find out how you can enhance your brand's supply chain through variable data. In need of label inspiration? Take a look at our Custom Labels gallery to get a glimpse of the past work we've done for our clients.
When you're ready to get started, schedule a consultation with one of our Packaging Advisor.
Digital Print and Production, Packaging and Print Technology