What is Variable Data?
Imagine going to the hair care aisle to pick up your favorite shampoo. Instead of finding a row of identically designed labels, bottle after bottle, what if every bottle featured a unique graphic? As a shopper, your eye would be attracted to the difference, and you would have the option to select which specific packaging design speaks to you the most before adding to your cart.
So, how is this possible?
Variable data, also referred to as variable imaging, is an emerging technique that leverages digital printing and is revolutionizing the packaging industry. Variable data enables elements of an artwork file to be easily interchangeable from one print to the next. These elements can include graphics, messaging, colors, and more. This process allows for "hyper customization" of the box or label for marketing purposes, and it means every shopper impression can be unique on a massive scale.
However, variable data isn't just an effective strategy for product marketing. In Part 2, we'll discuss how leveraging variable data labels can enhance supply chain security and efficiency, including multiple SKU order management, barcoding, sequential numbering, and more.
Why Use Variable Data for Product Marketing?
Variable data technology has been catching up to a longstanding marketing demand in the consumer goods industry — the desire for customization. Today's consumers gravitate towards brands that deliver a personalized packaging experience, treating them as an individual rather than a member of a segment. More than 70% of consumers are willing to pay a 10 percent premium or more on a customized product or service.
Variable data holds a promising future, especially for packaging and label applications. Globally recognized giants and local brands alike are beginning to leverage the power that variable data has to connect with consumers. And because this capability is easy to implement, it is equally accessible no matter the size of your brand.
Digital Makes Variable Data Packaging Possible
The very nature of digital print production is what makes easy variable data packaging possible. Because digital print is a direct-to-substrate method that does not require the manufacturing of custom print plates to transfer each design, labels can be customized down to the individual unit simply by combining your design file with a database of image resources during the production process. By enabling a high volume of individually customized units to be created on-press rather than on the computer screen of a designer, digital print enables mass customization at scale without heavy lifting on the part of the brand.
Along with having the opportunity to leverage variable data, here are other benefits that digital print delivers to custom labels:
Color Quality: Today's top digital label presses, like the Indigo 6800, offer on-press continuous color calibration throughout the print run. This means that adjustments to ink levels happen immediately, keeping the printed colors consistent and beautiful.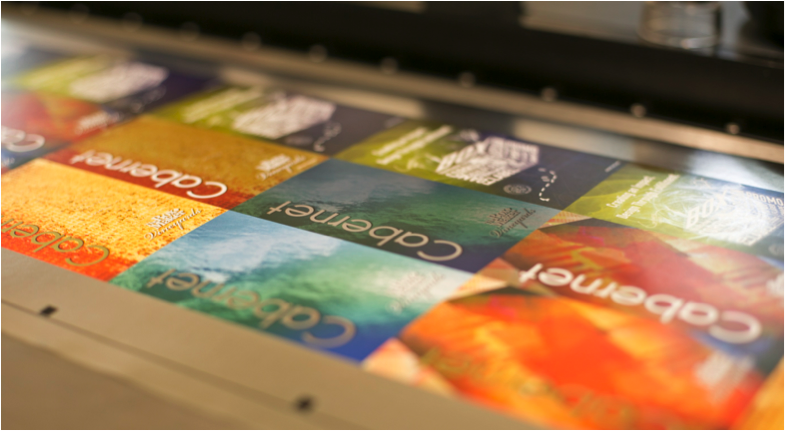 Design Flexibility: Digital print offers flexibility beyond the capacity of analog print. Need to switch out the art? No problem! You can change out your label designs 10, or 1,000 times in one year (or even in the same print run). It's just a matter of making a simple file switch.
Cost-Effective for Short-Runs: With the capability to print-on-demand, digital is typically the most practical option for one-time or short-run orders. Think seasonal or limited-edition products and brief marketing campaigns. Digital supports exact volume orders, helping to control inventory and avoid packaging waste driven by obsolescence.
Speed-to-Market: Producing labels with digital print requires less lead time compared to analog methods. As a result, brands can deliver products faster to the market, and make product packaging updates more frequently.
Variable Data-Powered Labels in Action
Coca-Cola made packaging history as one of the first major brands to use variable data for a global marketing campaign. First launched in Australia in 2011, Coca-Cola swapped out its logo with 250 popular names on the label for the "Share a Coke" campaign. The results? Fans loved it, and the campaign was subsequently rolled out in over 80 countries.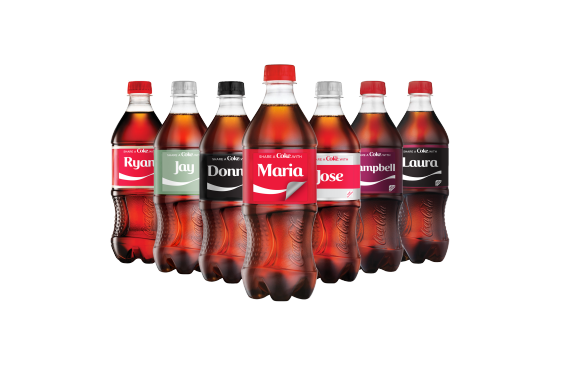 By using variable data labels, Coca-Cola successfully created unique packaging experience that increased sales and encouraged brand loyalty. The beverage giant effectively turned its product into a collectible art piece that told a story beyond the messaging on the label.
A Pacific Northwest Label Provider You Can Stick With
When it comes to product marketing, leading brands understand that a label does more than convey information. A label can make or break a sale. As a result, brands are utilizing digital labels to deliver personalized packaging experience for their consumers and stand out against competitors.
By working with The BoxMaker, brands around the Pacific Northwest have an unlimited choice of custom label shapes, sizes, colors, and materials at their disposable. We're proud to be one of the top packaging providers in the region and continue to lead innovation in the label sector, including investing in digital technologies that support variable data.
To learn more about our digitally printed label capabilities, schedule a consultation with a Packaging Advisor today.
Digital Print and Production, Packaging and Print Technology