Turning up the Heat with Summer Packaging
Summer is in full swing and with it comes a wave of packaging trends geared toward seasonal shopper behavior. At its heart, this season is all about celebrating life and having fun. It's the time of year to see and be seen.
Today's consumers view the products they buy as an extension of their own personal brand – each purchase says something about who they are as an individual. This summer we see brands participating in the conversation by reflecting the lifestyle aspirations of their buyers, making their product an easy choice for self-expression.
Don't let #FOMO get the best of you – participating in summer packaging trends can help you connect with the zeitgeist of the season and reach consumers on a whole new level.
Bold Botanicals
This visual trend is all about luxury within reach. In particular we see it being executed effectively for consumable products with relatively short or cyclical lifespans. As such, this trend is popping up everywhere in specialty foods and health and beauty industries.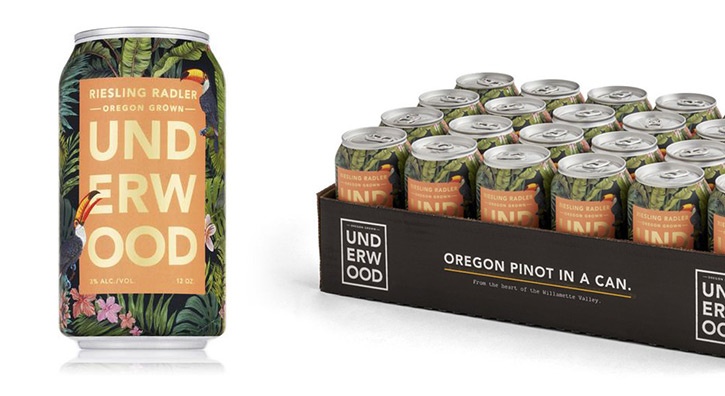 Underwood wines has already built a reputation in the adult beverage category by capitalizing on the canned wine trend. To give consumers something new, the brand has released a double-whammy in the form of their Riesling Radler seasonal release. Not only are radlers also receiving their moment in the spotlight, but the lush botanical illustration on the can acts as a beacon to potential buyers and cannot be ignored on the retail shelf. This design not only increases consumer awareness of this specific product, but also of the Underwood brand as a whole. And yes, it's totally 'gram-able.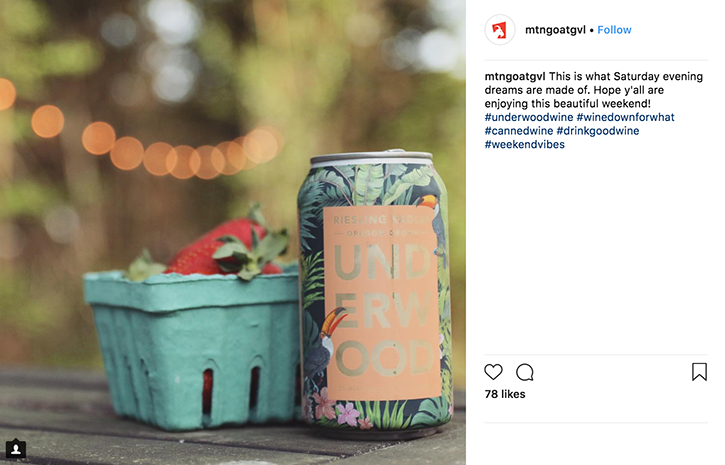 The FabFitFun Summer 2018 box also cashes in on the imagery of lush luxury. For subscription brands, a great box design can impact customer retention as well as drive new subscribers to buy. FabFitFun knows the stakes are high and that their packaging will show up on blogs and social feeds across the internet. Because of this, they've made packaging and the unboxing experience a priority for their product offering.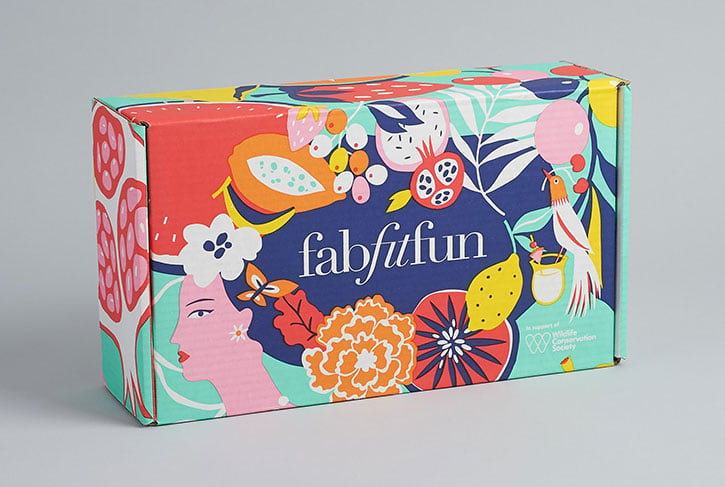 Leveraging the latest visual design trend is a perfect fit for this beauty-fan must-have. But the brand doesn't stop there. FabFitFun commissioned multiple color combinations for this packaging design, meaning that all subscribers did not receive the exact same box. This extra detail elevates the anticipation for subscribers because they don't know which version of the design they will receive until their box is delivered. Keeping some level of mystery is key to keeping it interesting for this brand's subscription base.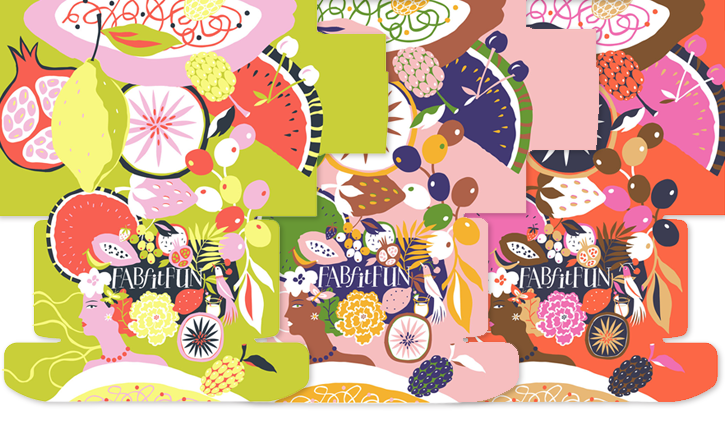 Iconic Beverage Brands Put a New Twist on Packaging
As the temperature outside rises and consumers enjoy fun in the sun, the demand for cold beverages increases along with it – resulting in a competitive marketplace. To stand out this summer, iconic beverage brands are releasing limited-edition and short-run versions of their classic product offerings to introduce a fresh look and avoid losing market share to younger, potentially disruptive brands.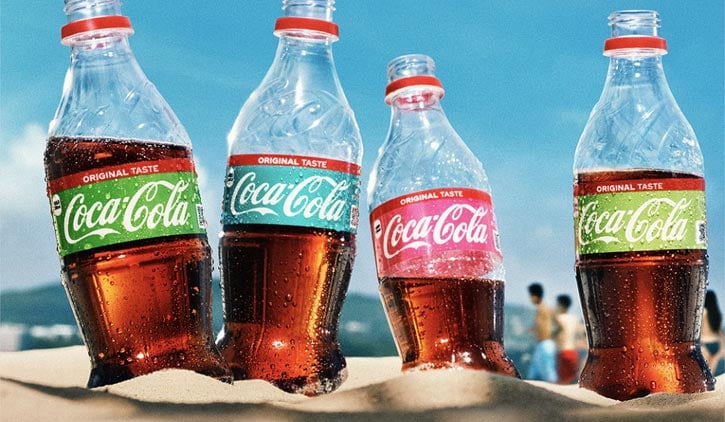 In Japan, Coca-Cola® is ditching its classic Pantone® red in favor of 11 sensational summer hues. Available for both bottled and canned versions of the beverage staple in this limited marketplace, Coca-Cola Japan launched a social campaign showing the seasonal bottles enjoying a day at the beach. The brand hopes that consumers will think of Coke® this season and incorporate the product as a part of their summer plans (and memories).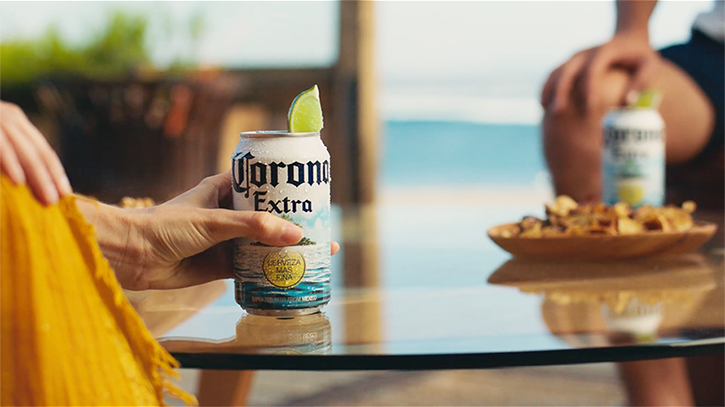 Is there a beer more synonymous with summer than Corona? "Through research with consumers, we know Corona is by far the number one beer associated with summer," said John Alvarado, Vice President of Brand Marketing. In an effort to further leverage the association between their product and the summer season and increase interest among consumers, Corona has launched an all-new design for the summer of 2018 across their entire line of bottles and cans. By including images of beaches and ocean views, Corona empowers the consumer to "find their beach" wherever they may find themselves this season.
Sustainability: Back in the Spotlight
According to GlobalData.com, "two-thirds of consumers worldwide think that living an ethical or sustainable lifestyle is important to creating a feeling of well-being."
Consumer behavior this summer has not simply revolved around a celebration of excess as it may have in summers past. Although visual trends speak to a heightened demand for the feeling of luxury, shoppers are not buying products just for the sake of having more. Millennials and Generation Z are increasingly mindful of how brands behave when it comes to sustainable packaging and product manufacturing. They are voting with their dollars for brands that promote transparency and are overtly eco-conscious.
Much discussion has taken place in recent weeks on the topic of single-use plastics, and consumer demand is rapidly driving sustainable packaging product development for major brands. Starbucks recently announced that they will implement straw-free lids for all cold beverages by the end of 2020, and they are partnering with fellow fast-food giant McDonalds to develop a completely compostable cup.
Consumers are increasingly aware of the use of plastics in eCommerce shipping and are outspoken in their demand for change. As a result, e-tail giant Amazon.com has increased pressure on its sellers to decrease their footprint by removing plastics from packaging with their frustration-free initiative.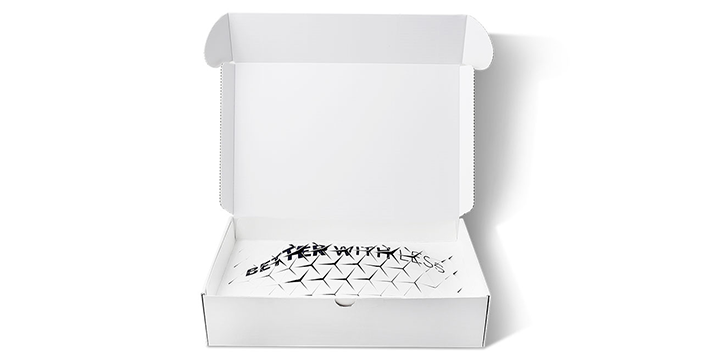 We are seeing new alternatives for existing products in the shipping category. The "Better with Less" design competition recently awarded this alternative to bubble with first prize in an effort to bring attention to sustainable solutions in packaging.
The packaging industry itself is also making a serious effort to increase consumer awareness about what is recyclable within existing product categories. The corrugated industry has launched Corrugated Recycles, and the Paper and Packaging Board has seen great success in increased consumer awareness on sustainability with their How Life Unfolds campaign.
Some manufacturers have even launched their own recycling programs to take back used product that cannot enter the traditional recycling system, side-stepping the waste stream wherever possible.
Key Takeaway: Make Room for the Consumer in Your Brand
Smart use of seasonal trends in your packaging shows the consumer that their interests matter. While not all trends make sense for all products, where you can identify opportunities of overlap – leverage them!
Packaging Inspiration, Marketing and Brand Promotion, Retail Strategies