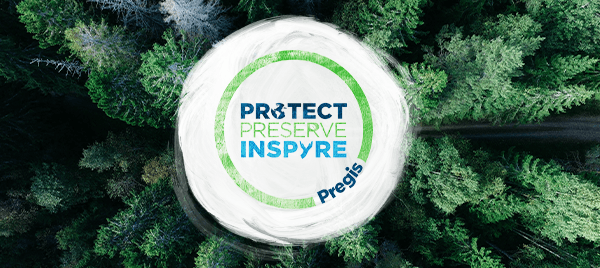 We are proud to announce that The BoxMaker has been recognized with a Pregis Preserve Award for our commitment to sustainability and the planet. The award celebrates our role in protecting the forests of the world. In 2020, The BoxMaker helped save over 1,500 trees by using 100% recycled paper packaging — eliminating the need to harvest more trees for new packaging material.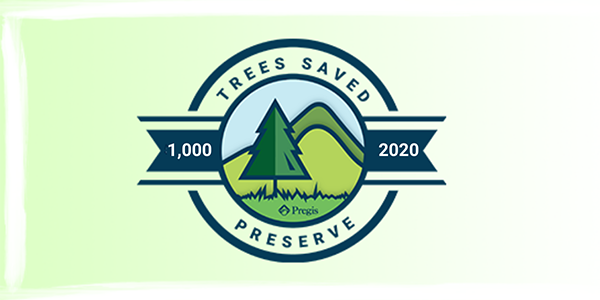 About The Preserve Award
The Pregis Preserve Award celebrates Pregis partners that are helping the company reach their 2030 goal of preventing 15 million new trees from being harvested.
According to Pregis, "Sustainable sourcing is a critical component of a greener future. Saving trees creates positive ripples that have an outsized impact on climate, pollution reduction, and quality of life. This initiative will save almost 35,000 acres of forest (about 20,000 soccer/futbol/Fußball fields), and help absorb 5,760,000,000 lbs of CO2."
Sustainable Materials Sourcing Makes a Difference
Saving trees creates positive ripples that have an outsized impact on climate, pollution control, and quality of life. Scientists estimate that every mature tree absorbs 48 pounds of CO2 every year. Every tree saved plays a vital role in reducing carbon in the atmosphere, providing clean oxygen, and sustaining our ecosystem.
Easypack® Void Fill Paper – A Sustainable Void Fill Solution
Kraft packing paper is a very common void fill choice used by companies fulfilling large volumes of orders in stock shipping boxes. This flexible void fill solution works for a variety of products. Easypack® Void Fill Paper from Pregis is 100% recycled, 100% recyclable, and designed to biodegrade in a matter of months, should it end up in a landfill.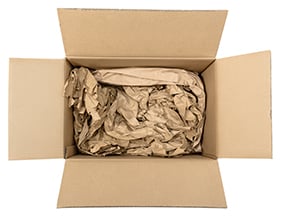 In 2019, Pregis received a Forest Stewardship Council® (FSC®) Chain of Custody, FSC Recycled certification, recognizing Easypack as an environmentally appropriate, socially beneficial, and economically viable solution for protecting the world's forests. This product is 100% recyclable, reusable and made with renewable ingredients, and biodegradable. Pregis estimates over 1,000,000 new trees worldwide have been kept from harvest since introducing the product to market.
Choosing renewable resources prevents unnecessary reships from damages and reduces CO2 emissions. Switching to Easypack is one of the fastest ways to noticeably reduce your impact on the environment.
Proud to be Your Sustainable Packaging Partner
The BoxMaker is committed to using sustainable materials, manufacturing practices, and working with environmentally conscious suppliers in our quest to deliver packaging products that effectively address your business needs.
Our Packaging Advisors are prepared to help assist your company in evaluating your supply chain and current packaging for opportunities to reduce your carbon footprint and improve your sustainability profile to benefit your brand and our planet.