Consumers have more choices than ever before. In fact, the average grocery store can have more than 30,000 items on the shelves. While the number of SKUs continues to grow, the competition in retail is also heating up due to changing shopping habits. Consumers are visiting brick-and-mortar stores less often than in years past. Trip frequency has decreased, on average, 19 trips per year since 2011.
National and local brands alike share the challenge of standing out within a limited and competitive retail space. This is why savvy brands are turning to point-of-purchase displays to capture shoppers' attention and increase sales.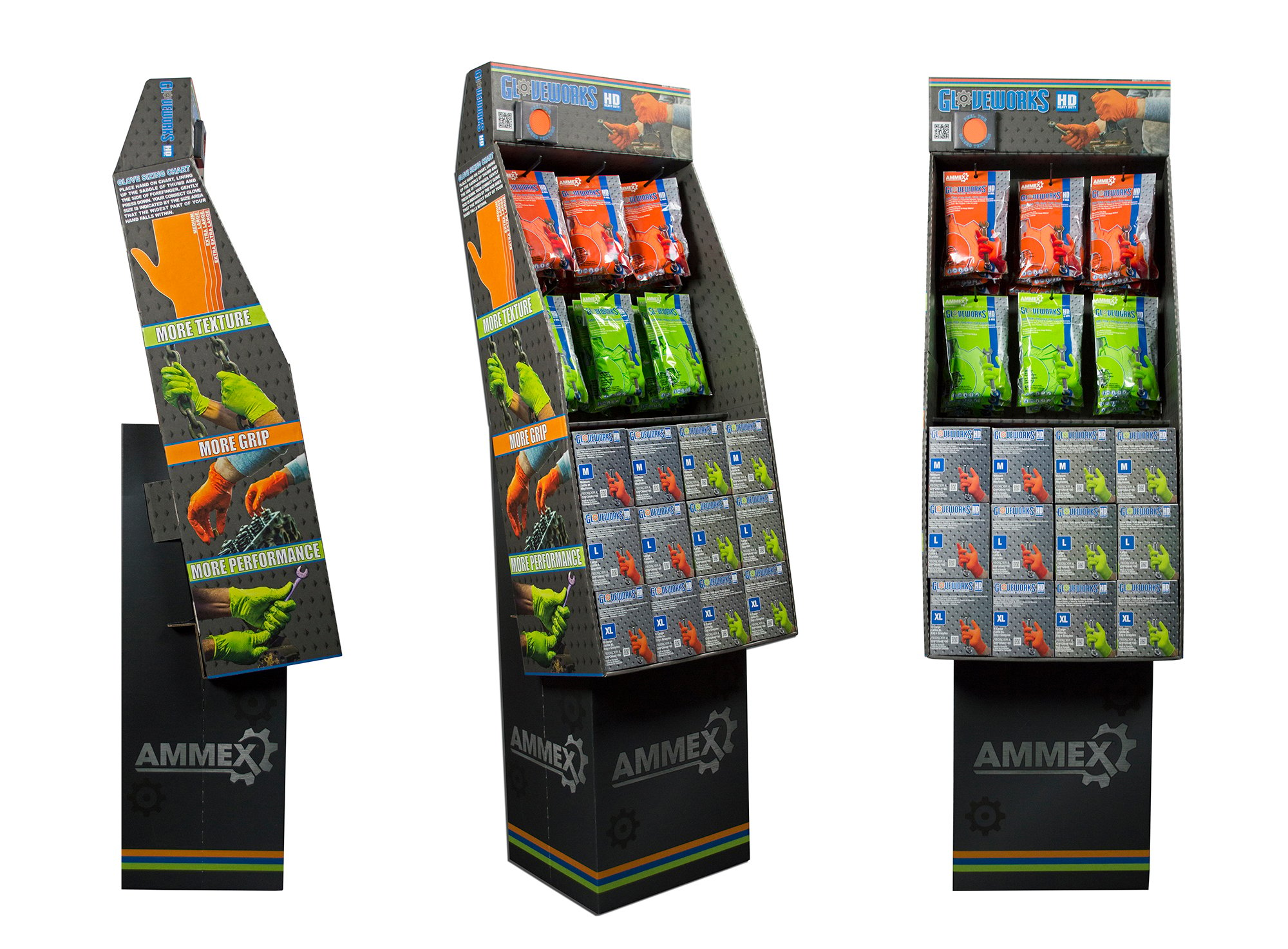 A point-of-purchase (POP) display is a marketing tool used to promote a specific product. While there are many varieties of POP displays, they are generally used to either showcase a product, dispense a product, or provide product branding. They are often strategically located in the checkout area or other locations where purchasing decisions are made.
Benefits of Using POP Displays
Brands that incorporate effective POP displays into their marketing strategy can find retail success in multiple ways. Here are 3 main benefits for using POP displays:
Benefit #1: POP Displays Drive Sales and Impulse Purchases
Up to 70 percent of consumers' purchase decisions are still made at the shelf. Using a POP display is an effective way brands can increase product awareness and drive sales. The more attention there is on the product, the more likely it is that a shopper will add the item to their cart.
Benefit #2: Align Retail Displays with Seasonal or Short-Run Campaigns
By leveraging the flexibility of digital print production, brands can produce short-run POP displays for seasonal or limited-edition marketing campaigns without breaking the bank. This also means brands can perform A/B testing to identify the best possible graphics and messaging that appeals to consumers for longer-term campaigns.
Benefit #3: POP Displays Can Create a Unique Shopping Experience
When combined with the latest digital technologies, such as augmented reality (AR), POP displays can create a unique shopping experience that enhances brand loyalty and reputation. Beyond just selling a product, an interactive POP display can entice consumers to explore other product ranges within that brand.

Download the Case Study: AMMEX – Capturing Attention in a New Channel
If you're interested in discussing how to use retail displays for your brand, connect with one of our experienced Packaging Advisors today. We're ready to partner with you to meet all of your retail packaging and display needs.