Above all else, the primary purpose of packaging is product protection. From manufacturing to shipping to distribution, consumer goods are increasingly vulnerable to damage as they move through every step of the supply chain. According to Packaging Digest, as much as 11 percent of unit loads arrive at distribution centers with some level of damage.

"Maintaining a positive brand reputation depends on the consumer receiving their product in pristine condition," says Brent Hodson, Sales Representative at The BoxMaker. "From freight costs to repairs, dealing with product damage is a costly proposition that most brands can't afford to make."

When it comes to protective packaging solutions, foam is a popular option that brands often turn to, and it's easy to see why. Both versatile and effective, foam offers high cushioning and compression strength to protect products throughout the supply chain. However, many common types of foam — like Polyethylene and Polyurethane — aren't easily recyclable. Depending on the product, foam may not offer the desired presentation value that's needed to "wow" the end consumer.

For brands that are interested in protective packaging solutions outside of foam, there are three lesser-known options to consider: thermoformed trays and suspension and retention packaging.

Custom Thermoformed Trays
The process of thermoforming involves heating rigid plastics in a mold to form the desired shape. When used in conjunction with corrugated packaging, thermoformed trays are designed to precisely hold the product and form to special cavities that are susceptible to breakage. This minimizes the risk of damage and reduces the need for extra void fill, such as bubble wrap, packing peanuts, and additional paper or chip.

For more consumer-oriented packaging applications, thermoformed trays can be custom designed to allow for enhanced brand visibility and aesthetic value. However, it's important to note that this material, like foam, is not curbside recyclable. From an environmental standpoint, thermoformed trays do not offer a significant sustainable advantage over foam.
Mushroom-Based Packaging
Mushroom-based packaging is made from mycelium and the agricultural byproduct of hemp. The result is a protectively packaging solution that works similarly to conventional foams — optimal for cushioning, blocking and bracing, corner and edge protection, and cavity molds. The main benefit of this option is that it is biodegradable and 100 percent home compostable.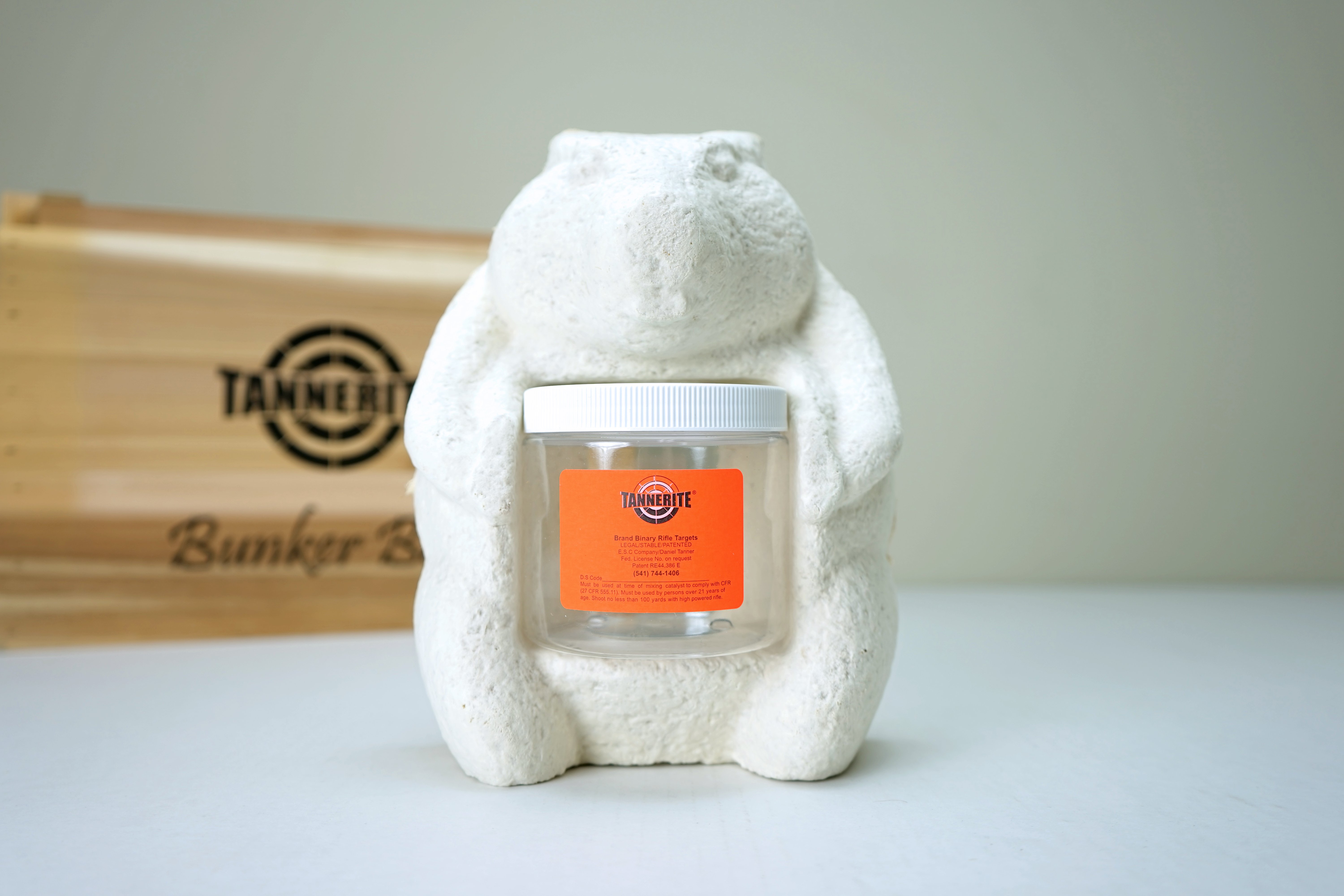 While mushroom-based packaging can serve as a viable foam alternative in terms of product protection, it may not be right solution for every application.
Suspension and Retention Packaging
When sustainability is a concern for brands, suspension and retention packaging such as Korrvu®, provides an environmentally friendly alternative to foam. Suspension packaging suspends the product in the air space of the shipping container between two layers of highly resilient film to minimize impact. Retention packaging requires one insert where the film traps the product to the corrugated board, keeping it from moving during transit.
Both suspension and retention packaging are used for shipping fragile items like electronics, sensitive automotive parts, or medical devices.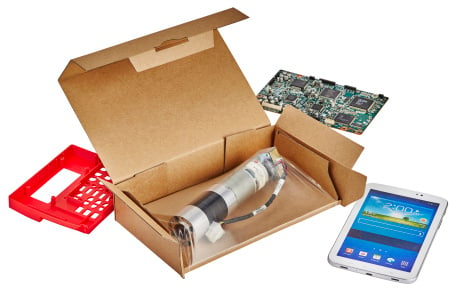 Image Source
Along with being 100 percent recyclable, here are three benefits to using suspension or retention packaging as a foam alternative:

Benefit #1: Universal Fit

While foam must be custom die-cut or saw-cut to fit the product, suspension and retention packaging provides a universal fit for hundreds of products and devices.

Benefit #2: Space Saving in Storage

Maximizing your warehouse space can not only cut down on operation costs, but it also improves supply chain efficiency and productivity. Compared to foam and other similar alternatives, suspension and retention packaging takes up less space in storage. According to Brent, suspension and retention packaging can offer up to 90 percent space reduction in raw material compared to foam.

Benefit #3: Presentation Value

Since suspension and retention packaging uses transparent film to hold the product in place, the product is visually exposed to the end consumer upon opening the pack. As a result, this type of protective packaging typically offers excellent presentation value for a unique unboxing experience.



Protect Your Products with The BoxMaker
There is nothing more disappointing to a consumer than opening an eagerly-anticipated package, only to reveal damaged goods. Brands that fail to invest in effective protective packaging will find themselves outmatched by competitors at the end of the day.

Your best bet is to work with an experienced packaging provider that can offer a variety of innovative protective solutions. For decades, we've helped brands around the Pacific Northwest develop and implement comprehensive packaging plans with product protection on the forefront. To get started, contact one of our Packaging Advisors, and we'll help you determine the right protective packaging solutions for your product needs.