Packaging optimization must be a top priority for every brand. When done well, packaging optimization can reduce the overall product cost while enhancing product protection, and create internal efficiency that ultimately benefits your bottom-line. However, make no mistake: packaging optimization is not about saving bucks by cutting corners. It's about finding innovative solutions that maximize your budget, while delivering a seamless supply chain experience for your production and operations team.
"With every packaging project, there are many stakeholders involved," says Tina Rospond, Portland Branch Manager at The BoxMaker. "However, at the end of the day, the goal is to design a package that delights customers and protects the product, without breaking the bank or sacrificing on quality."
Here are a few strategies to optimize your brand's packaging spend:
Review Your Packaging Lifecycle First
In order to optimize your packaging spend, it's important to first think about your packaging's lifecycle and its path through the supply chain — from storage, transport, and finally to the end consumer. In Tina's experience, it's common for brands to prioritize the look and feel of their packaging without first considering how it will flow through their supply chain.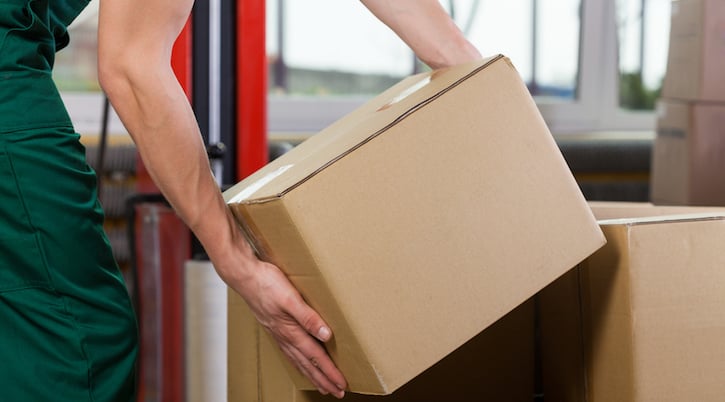 "Some brands choose to hire agencies to create beautiful and intricate packaging designs, without consulting with an experienced packaging provider," Tina says. "However, most agencies aren't knowledgeable on the supply chain side of production. In many cases, the packaging will either be incompatible with the supply chain or end up being too costly to produce for the client."
Tina recommends that brands perform a comprehensive review of their packaging lifecycle, specific needs, resources, and supply chain management system — during phase one. During this phase, it's helpful to determine which material or substrate is the best option for your packaging and if it can be properly sourced. In phase two, brands can then begin investing in packaging design.
Just-in-Time Packaging Inventory Management
Every brand that delivers a tangible product to their consumers must implement an inventory management system. While there are many factors at play when it comes to controlling product inventory, understanding how to effectively manage packaging inventory can help optimize spend in the long-term.
Just-in-time inventory is a strategy that can help optimize packaging spend by allowing brands to have packaging delivered at the line when it is needed and only the amount that needed — instead of ordering and storing an excess amount of packaging (often referred to as "just-in-case" inventory). This cuts down on the cost and space of warehousing, decreases waste, and minimizes the possibility packaging obsolescence.
As its name suggest, packaging obsolescence occurs when a design is no longer relevant to the product at hand. It can mean that the product is discontinued or the design requires an update — thus rendering the packaging obsolete. Packaging obsolescence can happen to any brand, however industries with packaging regulated by the federal government are at the greatest risk — such as food and beverage, cannabis, medical, and aerospace.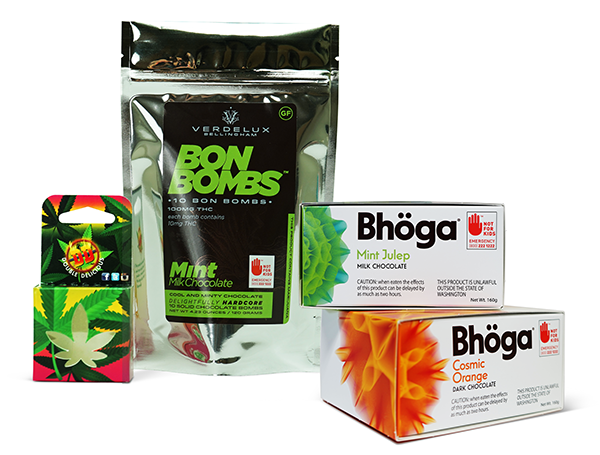 In addition, leveraging the just-in-time strategy also allows brand to be flexible with their packaging design, with the opportunity to update graphics based on seasonality, limited-run marketing promotions, or special events.
Consolidate with a Trusted Packaging Provider
One of the best strategies to optimize your packaging spend is to choose an all-in-one packaging provider. Establishing and managing a relationship with one provider, compared to multiple vendors, is an efficient solution to save both time and money on the operations side. Not only does this reduce the amount of administrative set-up and communication required, there is a limited amount of purchase orders and logistics to manage. Having a packaging advisor that understands every aspect of your product life cycle and all the requirements of the many stakeholders, is key to successful packaging and printing executions.
Some brands choose to hand off their entire packaging program to one vendor — with minimal work done in-house. This includes supplies, fulfillment, shipping, and more. Depending on the specific business needs of the brand, this can be an effective solution to remove the management of packaging completely off their plate.
From custom packaging design, manufacturing, and printing through fulfillment and beyond, local and national brands trust all-in-one packaging vendors, like The BoxMaker, to handle all their packaging needs while delivering an excellent customer experience. Working with an all-in-one packaging provider means that brands have access to the latest packaging technologies to empower their business, such as digital print.
Develop an Effective and Efficient Packaging Program with The BoxMaker
Optimizing your brand's packaging spend is no easy feat, and it requires effort and collaboration between many internal departments. To help your brand make the most of its packaging spend, it's important to have a packaging expert on your side who can help you uncover inefficiencies and create solutions for your packaging program.
"When you work with one of our Packaging Advisors, they become a part of your team," Tina says. "They are here to understand how every component of packaging has a place or a displace in your brand's unique supply chain system. This helps ensure you're getting the most out of your packaging budget, while delivering the best possible result for your customers.
The BoxMaker is unique, in that we offer an entire packaging supply chain review for new prospective clients and at least once a year with established clients. Every business changes all year and many times packaging is the last leg of process and often gets over looked. With a BoxMaker Advisor on your team, it is our role to help manage that last leg for you."
With seven locations throughout the Pacific Northwest, schedule a consultation with one of our dedicated and passionate Packaging Advisors to get started today.