According to millennialmarketing.com, Millennials (that's the generation born roughly between 1977 and 2000) account for 25% of the U.S. population and represent 21% of consumer discretionary purchases. That adds up to over a trillion dollars in buying power!
This generation's influence on consumer habits is becoming fully realized in the retail aisle as both established and newly launched products compete for their attention. But what are the major themes emerging in the buying habits of Millennials, and how can brands leverage this information through packaging?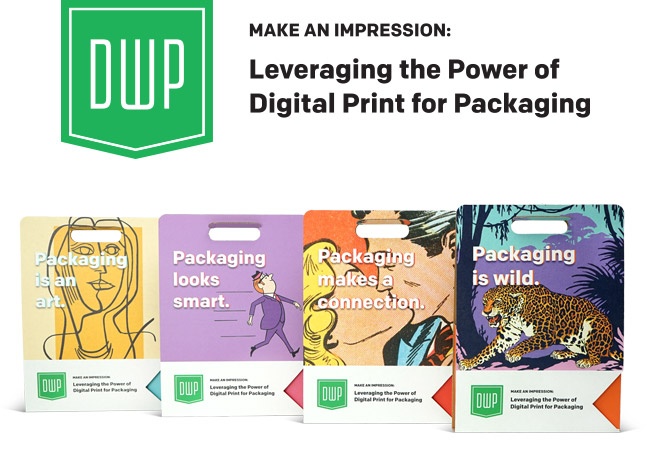 This week, Linda Hadar, Brand Innovation Manager for HP, Inc., joined The BoxMaker for Design Week Portland to deliver her presentation, "Leveraging the Power of Digital Print for Packaging," identifying Millennial buying habits and packaging trends.
Three major trends are taking place today:
Millennial Packaging Trend #1: Personalized Experiences
Yesterday's brands ask the consumer to be the same as everyone else by forcing them to buy something that is identical to every other item on the shelf. Today's savvy brands let the consumer express their unique self by creating packaging that differentiates one unit from another, and therefore one consumer from another.
Case Study: Diet Coke – It's Mine Campaign
Diet Coke believes each and every one of us is unique. In order to help Millennials express themselves as one-of-a-kind, the company brought their brand values to life by releasing their beverage in limited-edition 12oz. glass contour bottles – each with their own completely unique label powered by HP Mosaic SmartStream technology.
Backed by a cohesive digital and print marketing campaign, the It's Mine bottles delivered a 2.1% increase in brand sales and a 3% increase in brand preference.
Millennial Packaging Trend #2: Creative Participation
Millennial consumers want to participate in creating a product that's just for them. They enjoy ideation and being able to take an active role in designing the products they choose to consume. Brands in the know are empowering these buyers with the tools to add custom messages, their own image, or other creative elements to enhance the products they purchase. Additionally, these personalized products are typically created through an eCommerce platform, meeting Millennials where they shop – online.
Case Study: Oreo Colorfilled
Taking notice of the adult coloring book trend and wishing to create a personalized gift experience for consumers, Mondelez launched the Oreo Colorfilled holiday campaign, engaging consumers online to design and order their own custom one-of-a-kind Oreo pack.
The results were delicious – this campaign delivered 12% consumption growth during launch month and 15% the following. Mondelez achieved a 2% category share growth for this brand, and the Oreo twitter following more than tripled during the 4-month launch period.
Millennial Packaging Trend #3: Buying with a Purpose
Because Millennials desire for the products they buy to express something about them, one of the deepest connections a brand can make is uniting for a common cause. Brands who align themselves with a cause are able to provide this generation of shoppers with an easy way to support something they believe in – beyond a great product.
Case Study: Amarula "Name Them, Save Them" Campaign
With the number of African elephants left in the wild dwindling due to poaching, Amarula, a brand synonymous with the elephant, realized that consumers would unite around this cause if they felt a personal connection to the animals. The "Name Them, Save Them" campaign empowered individual consumers to go online and name one of the 400,000 African Elephants alive today and create a unique design that could be shared on social media. For every elephant named and shared, Amarula donated $1 to Wildlife Direct. The campaign was promoted by creating one-of-a-kind labels incorporating the unique patterns and designs on the product itself.
Warning: This video contains images that may be disturbing to some viewers

These three Millennial packaging trends will continue to influence product marketing for years to come, and we can't wait to see what brands do next.
It's Easy with Digitally Printed Packaging
What do these campaigns have in common and how are brands able to create hyper-customized packaging experiences? The answer is digitally printed packaging. By freeing themselves from the need to use print plates to create each print impression, brands can move from mass production to mass customization and deliver a one-to-one experience to each consumer.
Looking for more inspiration? Download our free Digitally Printed Packaging Case Studies PDF below!