Last week, we had the opportunity to attend the second annual E-Pack Summit, hosted in Bellevue, Washington by Smithers Pira. Brand owners, retailers, packaging converters, equipment vendors, and software suppliers from around the country gathered at the two-day conference to discuss trends, challenges, and technological advancements related to the eCommerce packaging industry. Richard Brown, President of The BoxMaker, delivered a presentation discussing managing the supply chain with digital print for packaging.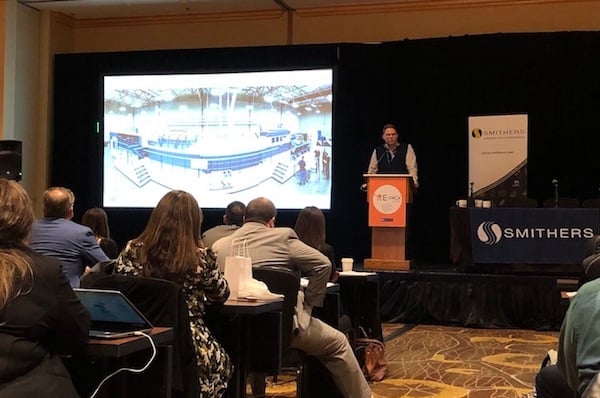 E-Pack was an insightful experience, and we're excited to pass on what we learned to you. Here are three key takeaways from the conference:
Takeaway #1: Recyclability is a Top Consumer Concern
Today's consumers are more environmentally conscious than ever before, so it was no surprise that recyclability was one of the reoccurring themes at E-Pack. Industry speakers shared insights on why it is essential for brands to make packaging as recyclable as possible.
Amazon was a topic of discussion among the members of a consumer panel at the conference. Many panelists were unaware that the eCommerce giant's new plastic mailers were not curbside recyclable. Instead, Amazon shoppers must take the mailers to a separate recycling facility or a designated drop-off site after removing the paper address label. This discussion highlighted the importance of not only recyclability but also convenience for the consumer.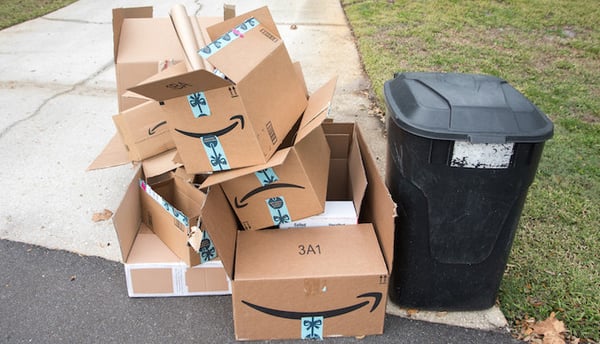 The recyclability of plastic packaging represents a new challenge for the eCommerce sector. Unlike traditional packaging material (such as corrugated), consumers may not know how to recycle plastics properly, or they may not be willing to go the extra mile to take plastic packaging to a recycling facility. With about one-third of landfill comprising of packaging material, packaging should be made curbside recyclable for consumer convenience or reusable as a part of a circular economy whenever possible.
Takeaway #2: Consumers Desire Easy Returns
Returned goods can be a considerable problem for e-tailers — cutting into profit margins, decreasing conversion rates, and increasing reverse logistics costs. However, brands that offer a convenient, hassle-free return process can also expect more repeat business in the long-term. Research shows that easy returns can enhance consumer loyalty and drive sales. Ninety-six percent of consumers would shop with a retailer again based on a good return experience.
One of the major packaging trends discussed at E-Pack was resealable packaging. Instead of the consumer having to track down and purchase a new mailer or box when sending a product back, they can use the same packaging it arrived in. Resealable packaging simplifies the return process while saving the consumer time and money.
From an environmental standpoint, resealable packaging promotes sustainability by reducing packaging waste. Mailers and shipping boxes with self-sealing tape received the most favorable response from consumer panelists at the conference.
Takeaway #3: Product Damage Control is Key
Packaging's primary responsibility, above all else, is to protect the product. From manufacturing to distribution, consumer goods are increasingly susceptible to damage as it travels through the supply chain. From freight costs to repairs, product damage is a costly expense that most brands can't afford to make. Not to mention, it can result in poor consumer experience and diminished brand reputation.
Product damage control was one of the key takeaways at E-Pack. Industry speakers shared and strategies to mitigate the risk of product damage. For example, by ship testing a sample of their product before shipping to customers, brands can identify potential vulnerabilities and avoid a costly mistake.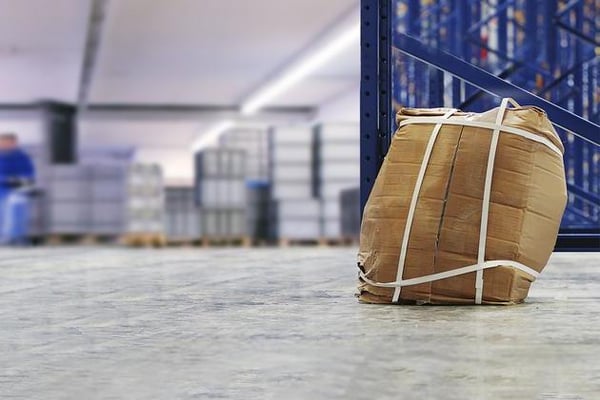 Another solution is to work with packaging partners who are equipped to provide the highest quality protective packaging solutions. Select providers, such as The BoxMaker, are Amazon APASS certified to design packaging to meet Amazon's guidelines for eCommerce packaging.
Register for BoxMaker University Today
The eCommerce landscape is quickly changing. Consumer demands and industry trends are leaning towards packaging recyclability, reusability, and fidelity. It's time for brands to answer the call or risk getting left behind.
To learn how to drive your brand forward through packaging, we invite you to register for a BoxMaker University class. BoxMaker University is the perfect opportunity for individuals or teams to gain industry knowledge on a wide variety of topics relating to packaging and production. We offer classes throughout the Pacific Northwest. For a full list of upcoming sessions, visit our website.