Speaker Announcement: Packaging Experience Summit
Packaging Experience Summit is getting closer and we are excited to announce two of our speakers for this event. The 2018 theme is "Drive the Moment" and speakers will be sharing ways that brands can leverage packaging to connect with consumers, and explore the possibilities that digital print & production technology delivers.
Doris Brown-McNally
Global Brands Innovation Manager, Hewlett Packard
Doris in her role as Global Brands Innovation Manager is responsible for fostering relationships with many of the world's most recognizable brands, and their creative agencies, through meaningful and inspirational digital print instruction, and campaign development.
Doris has been an outspoken leader and advocate regarding digital print production, color communication, and cross media marketing. She built her career on a solid foundation with a degree in Print Production from the Rochester Institute of Technology, arguably the best university for such studies in the world. Her leadership skills and extensive industry knowledge are well-documented throughout her career as an executive at HP Inc.®, Datacolor®, X-Rite/Pantone®, Agfa-Gevaert ®, and International Paper®.
For close to 40 years Doris has been recognized in the printing, textile and plastics industries as one of the foremost experts on color, a crucial element in corporate branding and identity. Her greatest strengths are her passion, creativity, drive and leadership. She thrives on challenges, particularly those that expand the company's reach.
As a highly sought-after speaker for the industry, she devises and presents motivating and educational presentations, sharing digital print capabilities and brand use stories worldwide. Doris enjoys sharing her knowledge, with brand owners, marketers, and creatives in an effort to make them more successful.
Back by popular demand, Doris joined us for our event in 2017 and we are excited to welcome her back with an updated presentation and fresh content for 2018!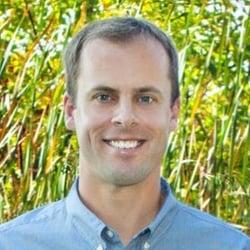 Joe Eckerle
Director - Brand Owner Sales, Esko
Joe joined Esko as an Account Manager in 2010, where he gained a great deal of knowledge around the entire Esko suite of product offerings. In 2012 he became an account executive for the Brand Owner team, servicing a large portion of the Mid-West. In 2015, Joe was promoted to Director of Brand Sales for North America, while still maintaining responsibility for a few strategic accounts. Before joining Esko, Joe was involved with operations, prepress and project management. Joe completed his MBA from Metropolitan State University in 2010 and resides in Minneapolis, MN.
Joe brings 17 years of experience in the packaging and print production process, and we are excited to bring you his presentation, "The Changing Landscape of the Consumer Experience with Packaging."
Join Us in January
Packaging Experience Summit, an inspired packaging conference focused on digital production, will take place in January 2018. We invite you to join us to learn directly from industry leaders how to leverage the value of digital print and production.
When: January 15th – 16th, 2018
Where: Cedarbrook Lodge, SeaTac, WA
Who should attend? Business leaders, including brand managers, marketers, and operations specialists
Register Today
Don't miss out on this unique opportunity. Visit our website and register today!
[bs_button size="md" type="default" value="Visit Site" href="https://www.packagingexperiencesummit.com/"]
For the latest industry news and to learn more, follow us on LinkedIn: