Cider: A Marketplace Ripe for Harvest
The cider explosion has officially arrived in the United States, and consumers are taking notice. According to Nielsen[1], the number of cider items available for sale tripled between 2012 and 2016. What may once have been seen as a "beer alternative" by some consumers is today a product that stands on its own with a dedicated following of cider-enthusiasts.
The Role of Cider Packaging in Consumer Choice
Nielsen also reports that 72% of cider decisions are made at the shelf, and 82% of current and potential buyers indicate the package/label as "very important" in getting them to notice and try a cider product.
Today's beverage aisles are crowded with choice, often carrying hundreds of brands for consumers to try. How can a cider stick out? Nielsen identifies these 4 influential roles of cider packaging in the retail aisle:
Findability/Navigation
Standout
Differentiation
Resonance
Let's take a closer look at each to understand how to craft effective cider packaging.
1. Findability/Navigation
The ability for consumers to easily locate your product on a busy shelf is of primary importance. If they can't find you, they can't buy you. If you offer multiple items within your product line, the ability for the interested buyer to then easily locate their desired flavor within your product group is also key. You've spent money and resources advertising your product, resulting in consumers arriving in the beverage aisle ready to buy. Time is of the essence to retain this sale – make sure consumers can find you without frustration!
Leverage tools like case stacker store displays to set your product apart from the noise – effectively flagging consumers down and making it easy to choose your cider.
2. Standout
For consumers who may not have heard of your brand before, standing out amongst the competition is a must-have on your list of packaging to do's. According to Nielsen, consumers who cast their eyes down the beverage aisle take less than 1 second to involuntarily pair down their choices to just a few packages that catch their eye. Additionally, it's also important for your pack to maintain the gaze of the consumer (the longer they look at your cider packaging, the less time they have to look at others).

Keep your cider interesting with digital print for packaging – allowing you to experiment and switch up graphics with ease. With low minimum order volumes and no need to purchase printing plates with each new run, digital print empowers your cider brand to stay fresh in the eyes of the consumer.
3. Differentiation
OK so you've won the consumer's attention – what are you going to do with it? Once they've decided to consider your cider and a small handful of others that also stood out in the aisle, you've got to communicate why your brand is unique, different, and a better choice for them. Often times the choices you make to differentiate your brand at this level are driven by your brand values and who you are as a company. Are you all-natural? Local? Trendy? Have you won any awards? Do you support any causes? Communicating your values through packaging forms a personal connection with consumers who care about the same things. You can't be everything to everyone – today's most successful brands know who they are, and sing it loud and proud. Find your tribe!
2 Towns Ciderhouse + Oregon Humane Society
As a family-owned company, Oregon's 2 Towns Ciderhouse is committed to the growth of their team and enrichment of their communities. In the spirit of the holiday season and in alignment with their core company value of giving back to local communities, the cider brand partnered with Oregon Humane Society to donate a portion of sales to this deserving nonprofit during the holiday season. Find out how packaging helped them reach their goal here:
4. Resonance
Your brand is not what you make it. Your brand is the sum total of consumers' sentiment towards it. Achieving resonance with your cider packaging means that you have achieved relevance to the consumer. You have successfully communicated how your product fits into their lives.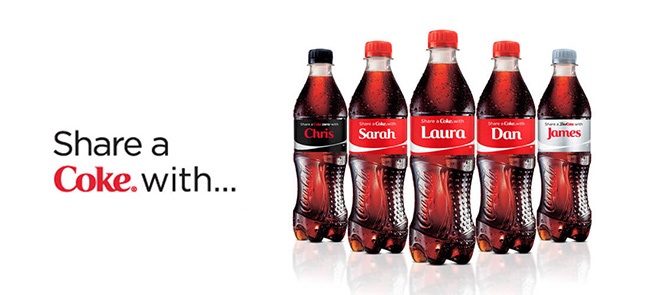 Make your brand all about them. Today's top brands (big and small) are achieving category disruption through personalized packaging. Especially when competing for Millennial consumers (who command over a trillion dollars in buying power), giving shoppers a way to express themselves through your product is a surefire way to achieve resonance.
Is Your Cider Packaging Cheers-Worthy?
Great packaging is worth the investment in this competitive category. The BoxMaker has successfully partnered with several cider brands in the Pacific Northwest to deliver effective and efficient solutions that capture consumer attention.
We invite you to join us for an onsite tour of our manufacturing facility just outside of Seattle, WA, home of the largest Digital Production Center for packaging in the region. Come Experience the Power of Packaging in person!
[1] Data Source: The Apple of My Eye: How to Develop Cider Packaging That Wins with Consumers. Nielsen, 2017.