When you shop for and purchase a product (in a store or online), it's not just the product you're buying. You're also buying the packaging – and everything that comes along with it. As everyday consumers, many of us do not become aware of how big an impact packaging can have on our experience of a product until a deficiency arises. From a lack of useful information about the product to a surplus of shipping materials used, frustrations can arise quickly when packaging becomes an inconvenience.
Customers evaluate packaging on a variety of criteria and they're not afraid to let brands know when they've missed the mark. A quick search for #PackagingFail on social media reveals these common complaints:
Too Much Packaging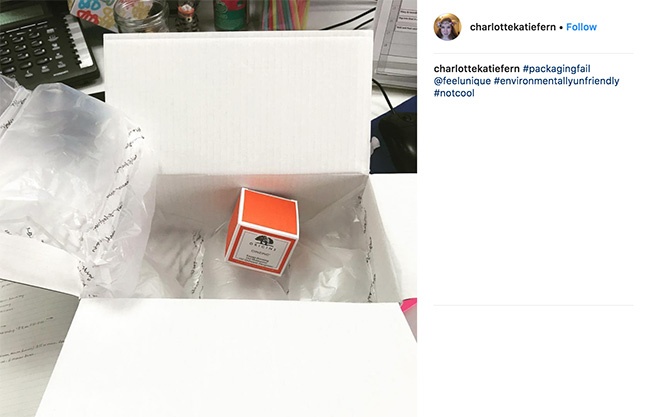 This issue frequently arises with eCommerce shipping, particularly from major online retailers who use the same stock-sized boxes to ship a myriad of products from their distribution warehouses. Right-sized packaging not only provides a better consumer experience, but it's less expensive to ship as well. Working with a structural designer to create a pack that is appropriately scaled to your product (without sacrificing protection) is worth the effort for you and your customer.
Environmental friendliness is a major consideration as well. Is your box and everything inside of it recyclable? If your customer can't quickly and easily place the shipping materials into the recycling bin, your packaging (and brand by association) are suddenly a nuisance.
Product Damage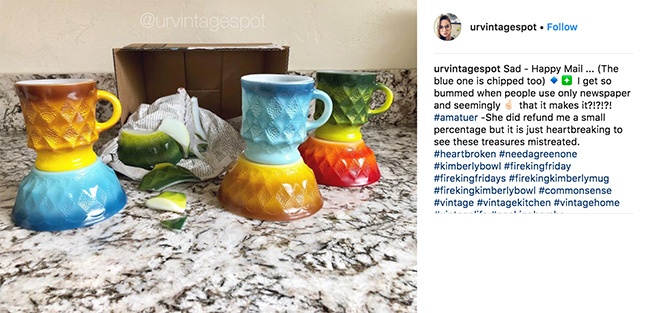 The first order of business for any packaging solution is to protect your product. Nothing is more disappointing to a consumer than to open an eagerly-anticipated shipping box, only to reveal damaged goods. Whether they are an individual who purchased your product online or a major retailer receiving your latest shipment, your product must arrive to your buyer intact and as expected.
To ensure your product arrives successfully, you must evaluate your product's entire packaging lifecycle and map the path traveled from warehouse to end user in order to identify any risk of damage along the way. Will your shipping boxes be stacked and palletized as they leave the warehouse – potentially being crushed? Will they stand up to the test of 3PL delivery? Is your product delicate and therefore requires extra protection inside the pack in order to arrive safely?
Similar to the process of creating a right-sized solution, it's important to work with a talented structural design team who can design and test your pack to ensure it provides the appropriate level of protection. Any trust that you have built with your customer leading up to the arrival of their purchase will be immediately broken if the product arrives damaged – and just try earning that trust back! Many unhappy customers will tell others about their poor experience online, and at the very least you will lose money in replacing the damaged unit.
Poor Design or Lack of Information
When a potential buyer is standing in the retail aisle comparing your product to a competitor, you don't want to give them any reason to choose the other guy. Effectively using your packaging and product display for promotion, education, and entertainment helps the consumer make an informed choice. Creatively leveraging technologies such as augmented reality and the IoT through connected packaging can not only drive great PR interest to your product, but also provides an extended platform for audience engagement and sales conversion. This educational approach is particularly effective in categories with an extreme amount of choice (think: snacks and beverages).
Additionally, ensure your packaging decoration and graphics are not distracting or creating a message that can be misinterpreted, as discovered by these shoppers: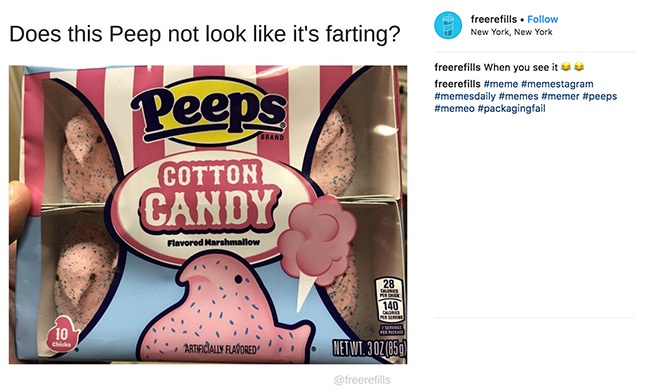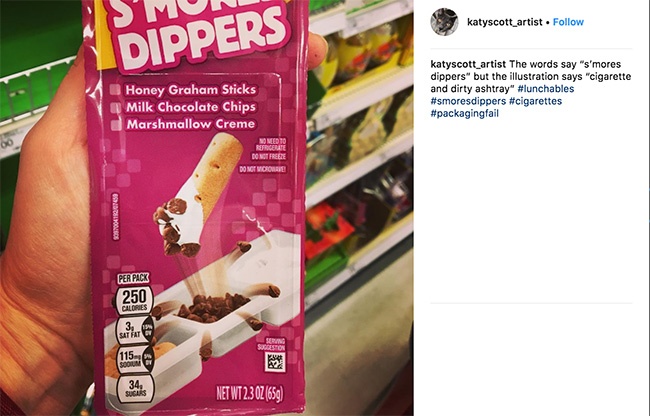 The Millennial generation and those that follow increasingly place value on how products are customized to fit into their own life or personalized for their own self-expression. Putting your consumer first and making them the center of your attention when it comes to your product packaging goes a long way in creating a positive end result.
Deliver on Expectations
Bottom line: great packaging delivers on your customers' expectations. It protects and promotes your product, informs the customer, and is easily disposed of when no longer needed. It's a great complement to your product that enhances the consumer experience.
Investing in developing the perfect packaging experience is worth the effort. If you're not sure where to start, consult with one of our Packaging Advisors who can assist your brand in creating an experience that delights your customers today.
Images Source: https://www.instagram.com/p/Bhe_2zylsGp/?tagged=packagingfail
Packaging Best Practices, Retail Strategies, Consumer Satisfaction