The 2021 holiday shopping season is almost here, and this year experts are predicting that consumers plan to splurge. Additionally, the digital shopping season is projected to extend well beyond cyber week, as it did last year. According to Salesforce, in 2020 "shoppers turned to digital in early November to bypass inventory challenges and relied on digital in the final days of the season to check store inventory and coordinate their store pick-ups."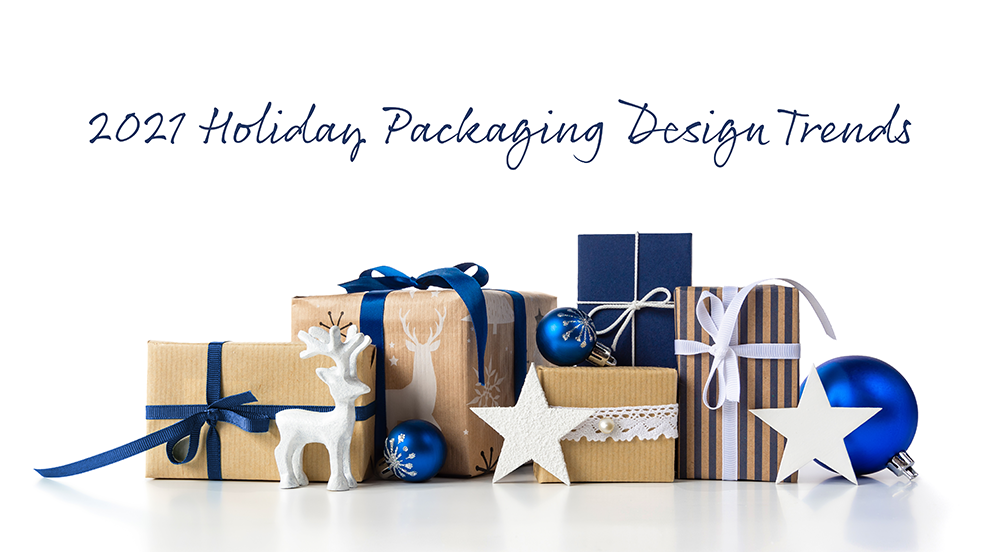 What do these trends mean for large chain retailers and boutique sellers alike? Whether you're a major brand planning for your products to be loaded into shopper trunks via curbside pickup or you're a small e-tailer sending out direct shipments, face-to-face and in-store exchanges will be limited while digital and e-commerce touchpoints will play a key role in sales and customer experience. Furthermore, a purchase that starts online may end in-store, so the brand experience must be cohesive across all platforms.
With that in mind, we can say with confidence that packaging and in-store displays will play a more important role than ever in this new normal of holiday retail. As your brand considers how to best meet consumer expectations this season, let's look at some of the emerging visual trends to keep in mind when designing your holiday packaging and displays.
Trend 1: Detailed Patterns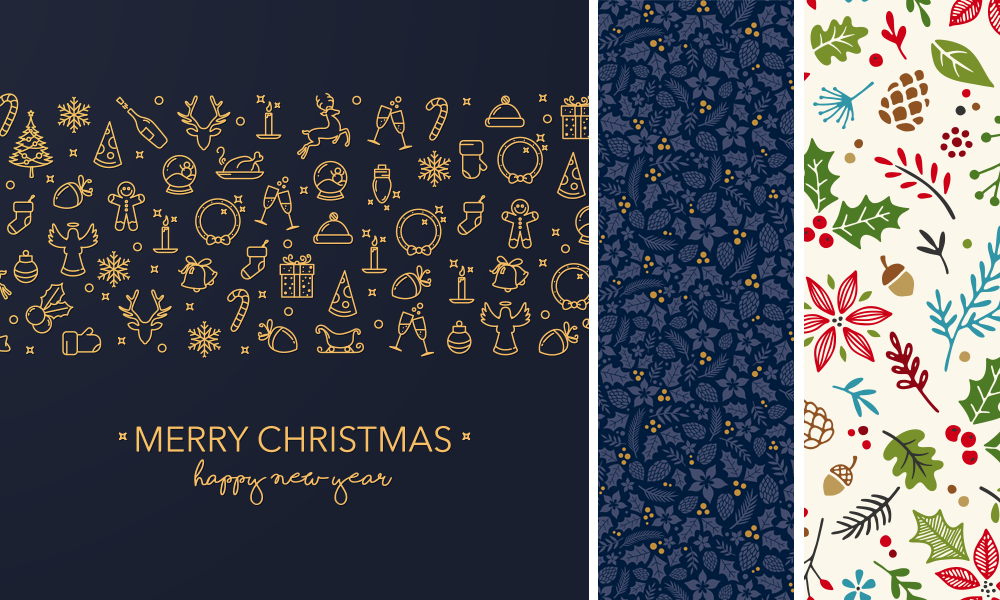 Incorporating detailed patterns into your packaging graphics creates a gifting-ready look and invites the receiver to spend more time gazing at your box up-close to appreciate all of the little details.
Trend 2: Monochrome Systems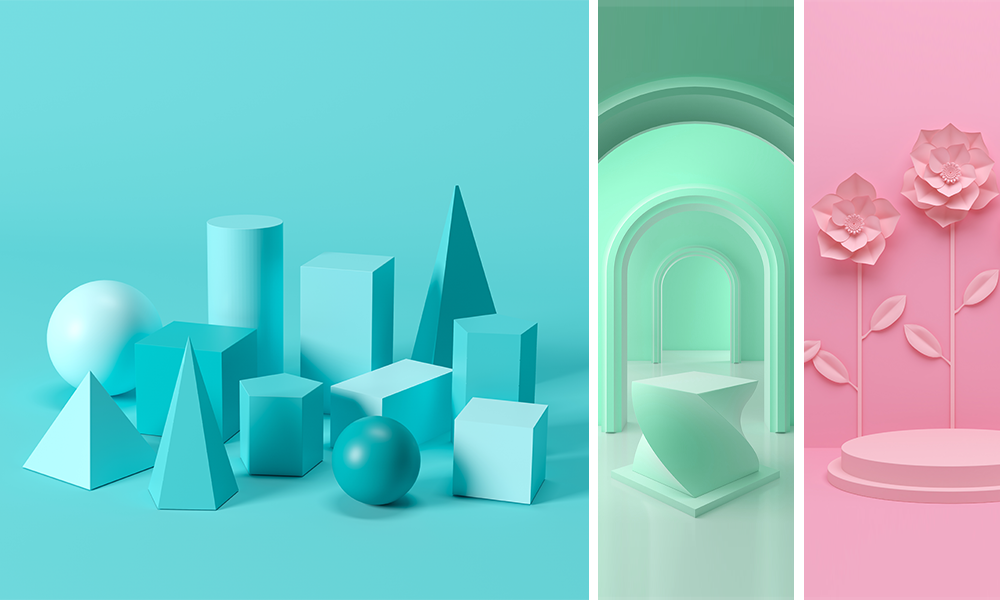 2021 design is all about monochrome. If you're brand is refined, luxurious, or minimalist, designing all your packaging around varying tones a single color can be a great way to stand out against a sea of traditional holiday motifs. Monochrome design also ensures your entire packaging system works together, creating a visually pleasing effect when multiple packages are placed next to each other.
Trend 3: Playful Colors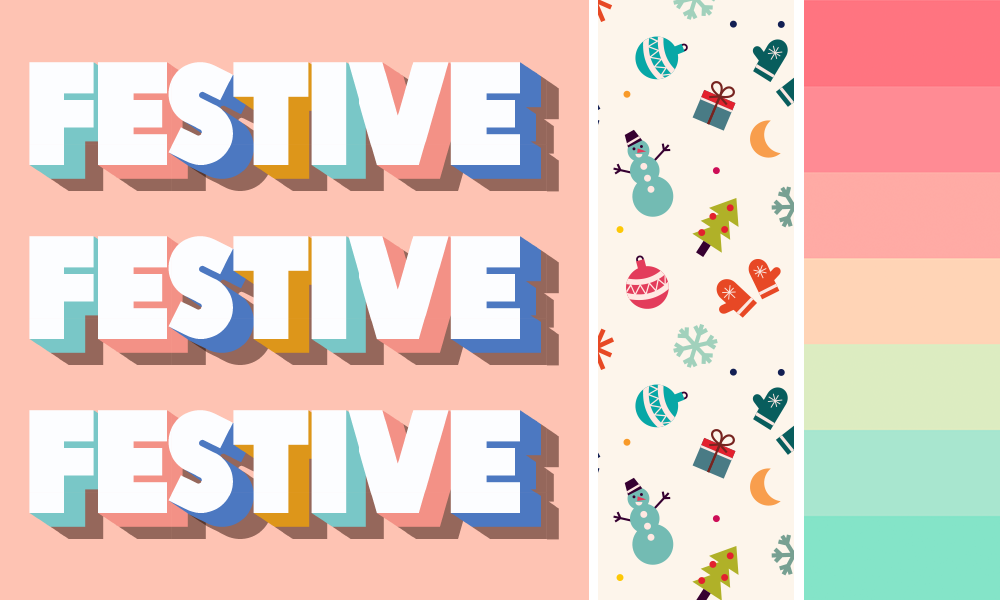 We've all been through a lot over the past 18 months, and consumers are looking for an escape this holiday season. Choosing colors that spark delight, whimsy, and playfulness are sure to grab attention and associate your product with happiness in the minds of shoppers.
Trend 4: Retro Nostalgia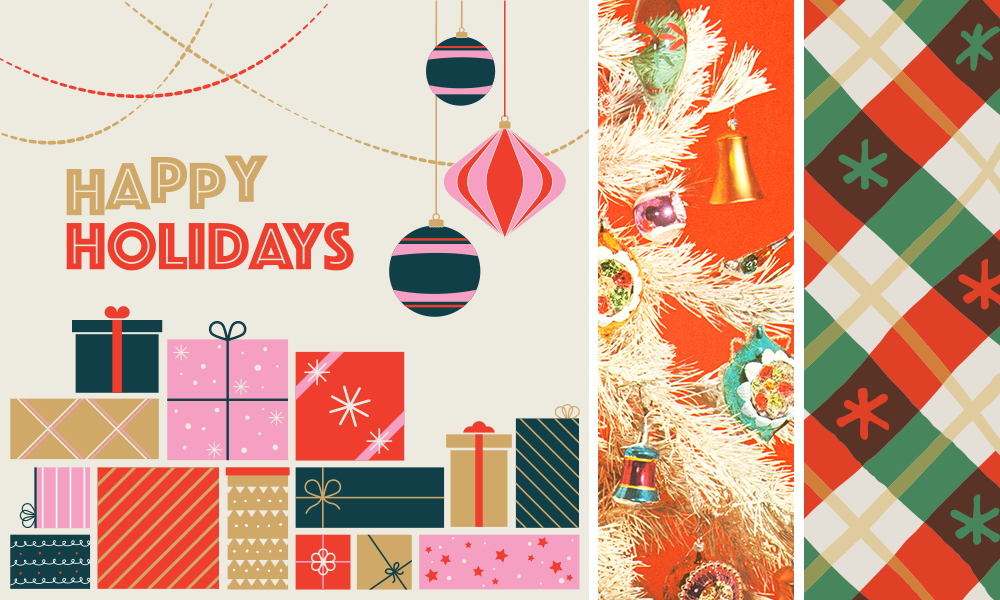 Retro patterns, imagery, and shape are excellent tools to remind shoppers of simpler times, something many are hungry for in today's complex world. Vintage illustration styles and motifs can help consumers relate your brand to "the good old days" of childhood or decades past.
Trend 5: Old World Luxury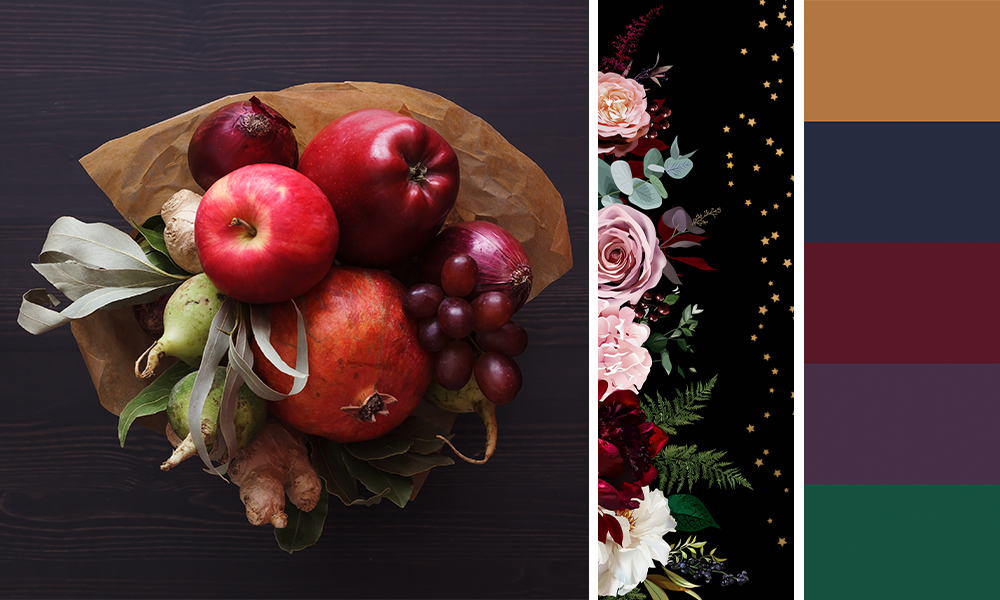 This holiday season opulence is in. Consumers are expected to spend more on big ticket items, so packaging needs to reinforce the value of their purchase. Incorporating fine art features such rich florals or painterly still life compositions is an on-trend way to communicate refined luxury and exclusivity to your patrons. Other ideas include botany or technical drawings, and dark jewel tones paired with copper accents.
Trend 6: Sustainable Materials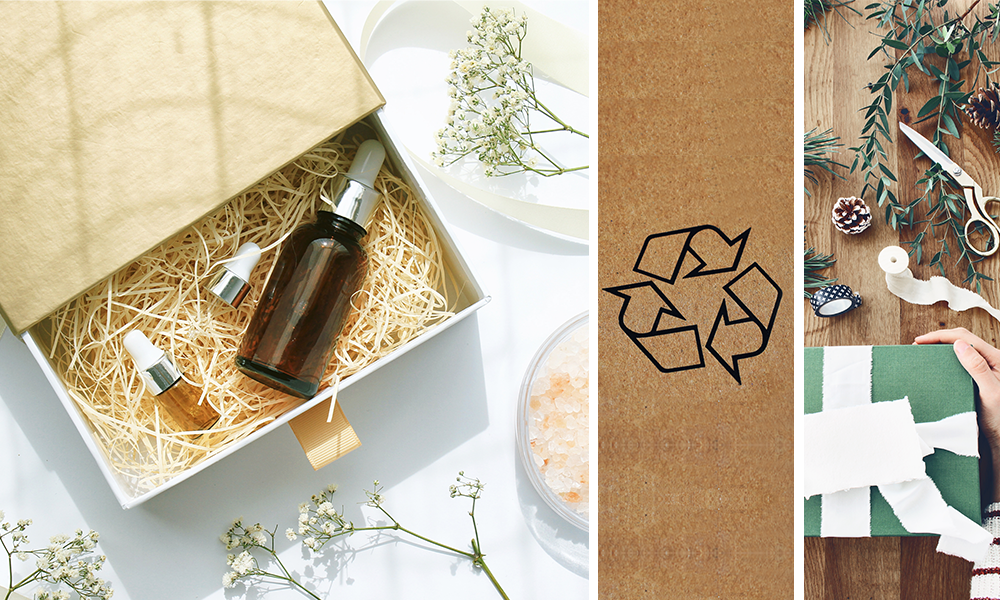 Our final trend for this holiday season isn't going out of style any time soon: sustainable materials. While consumers may be interested in escaping into conspicuous consumption in 2021, the pressure is still on for brands to provide packaging that is sustainably sourced and can be responsibly disposed of by the end user. Wearing your environmental stewardship on your sleeve as part of your brand identity this winter can help consumers communicate their own care for the environment and promote positive feelings while purchasing your products.
From a materials standpoint, choosing packaging made from kraft paper and corrugated board conveys recyclability. Including recycling or responsible disposal information right on the pack so that consumers don't have to think twice can also be very helpful. Incorporate information about your material sourcing right into your printed graphics.
You can further reinforce your sustainable materials messaging and create some holiday flair by decorating your designs with graphics of natural foliage and printed wood accents.
Get Started Designing Now
Hopefully this article has your creative juices flowing and you're ready to jump in to designing your 2021 holiday packaging and displays. If you're looking for creative minds to partner with to ensure you deliver a memorable experience this season, The BoxMaker's team of Packaging Advisors is ready to help. Whether your buyers are online, in-store, or at the curb, we can help you Experience the Power of Packaging.
All images sourced from istock.