Our Latest Food and Beverage Packaging
Since our last Fresh Off the Press feature, we've had the opportunity to provide some stellar food and beverage packaging to our clients. Check out our latest projects featuring corrugated boxes, retail display, labels and more!
For more packaging inspiration be sure to follow us on Facebook and Instagram for our weekly #FreshOffThePress post!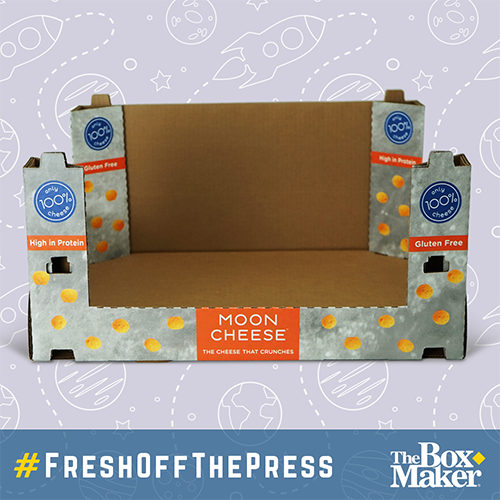 Moon Cheese
Case Stacker, Digital Print
This case stacker is big-box store ready and full-color CMYK digital print does a great job promoting the Moon Cheese brand in this busy retail environment, which is key for a new product launch.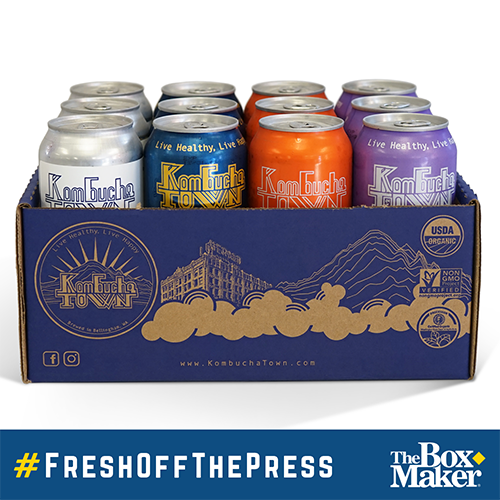 Kombucha Town
Tray, 1-Color Flexo Print
In addition to providing their flexo printed trays, find out how we helped Bellingham-based Kombucha Town with a warehousing challenge when their business was ready to scale.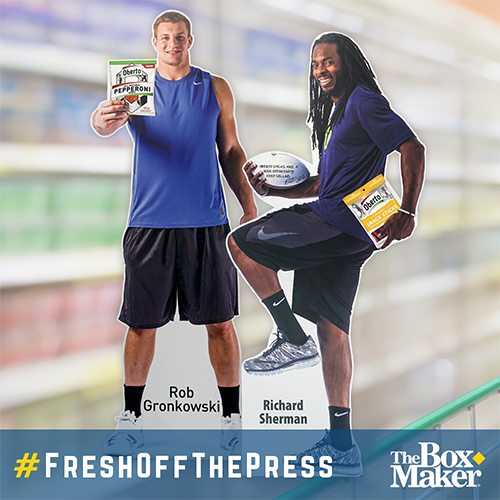 Oberto
Standee Retail Display, Digital Print
No matter what team shoppers are cheering on, digital print makes it easy to represent your brand with a localized message in the retail aisle.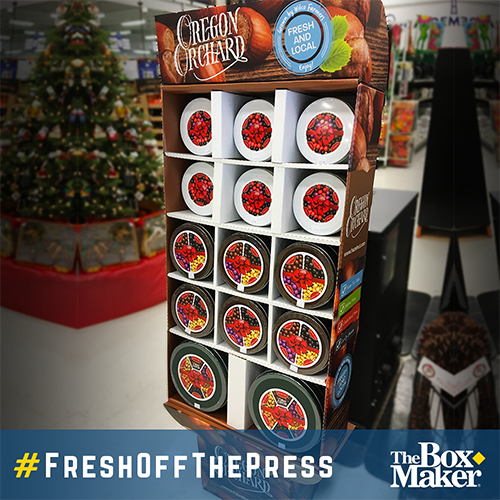 Oregon Orchard
Retail Display, Digital Print
An attention-grabbing retail display that effectively showcases your product is a great way to boost sales during the holiday season or any special event.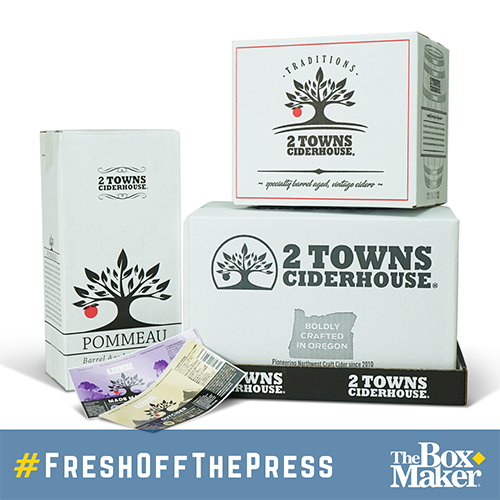 2 Towns Ciderhouse
Corrugated boxes, tray, and labels
From shipper boxes to trays to labels and more, The BoxMaker is your all-in-one packaging partner for cideries and craft brewing.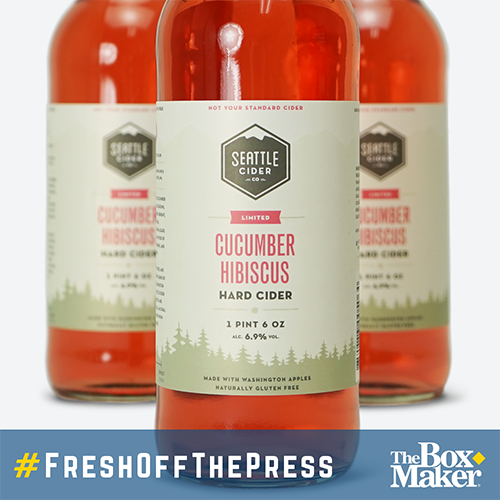 Seattle Cider
Labels, Digital Print
These labels look just about as refreshing as this cucumber hibiscus cider! The pop of pink stays true to the Seattle Cider brand, while drawing attention to the beautiful color of the product itself.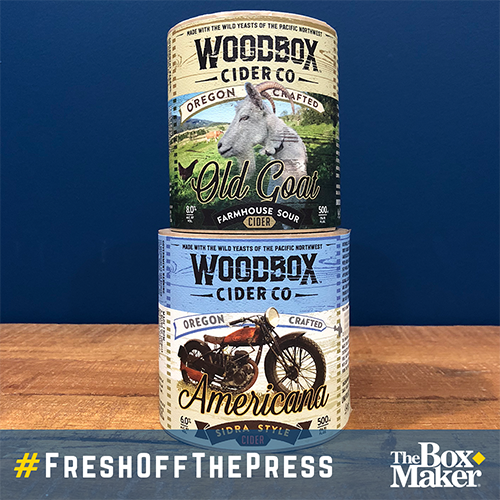 Woodbox Cider
Labels, Digital Print
By utilizing felt paper stock and leveraging the power of digital print to apply fun, full-color graphics creates an eye-catching experience in the competitive beverage aisle.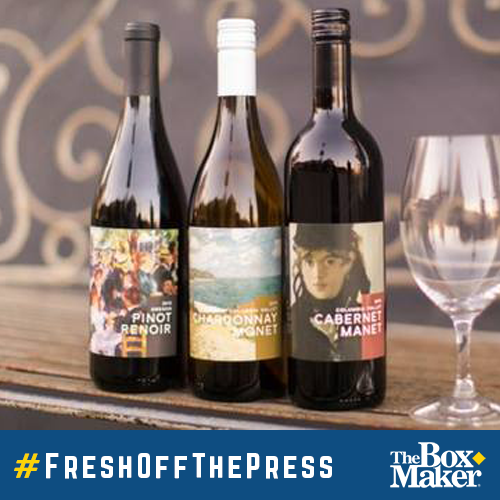 Drum Roll Wine
Labels, Digital Print
We love the clever naming conventions and beautiful full-color prints that just beg for consumer attention! These labels take full advantage of the benefits of digital print by easily switching out artwork without having to purchase new print plates for each label version.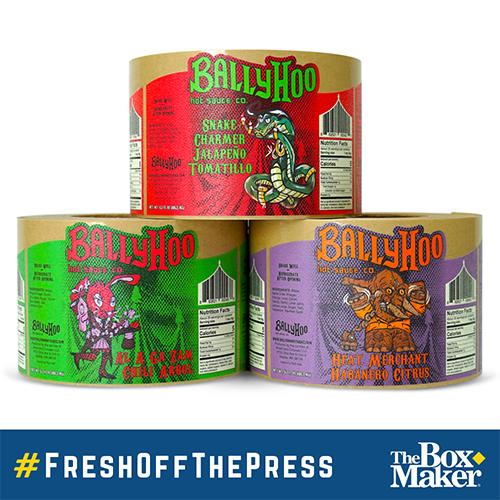 BallyHoo Hot Sauce
Retail Display Program - Weekender, Digital Print
Digitally printed and die cut into a unique shape, the vivid label illustrations appeal to the hot sauce enthusiast's eye on the retail shelf.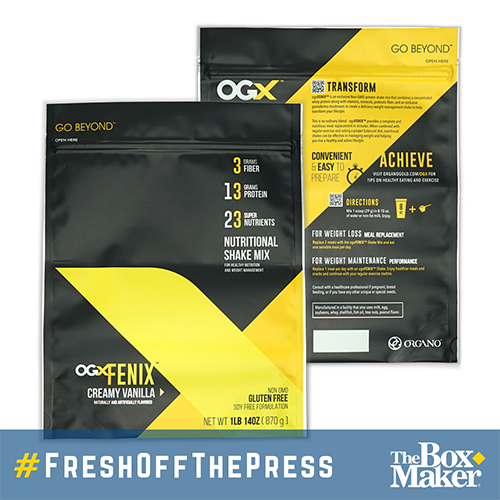 Organo Gold
Flexible Pouch (sourced)
Stand up pouches are becoming increasingly popular with consumers and provide an attractive branding opportunity.
Protect Your Product, Promote Your Brand
The best food and beverage packaging takes both of these rolls into account and delivers your product safely to the end user, along with an experience. Taking into consideration all of the touchpoints from shipper box to product label will help ensure a cohesive and successful outcome.
Learn more about how The BoxMaker can help your food or beverage brand package success here: