As the air gets crisp and the leaves begin to change colors, we officially welcome the arrival of fall to the Pacific Northwest. As much as we would love to bundle up and hibernate this season, our team at The BoxMaker is hard at work with upcoming events and classes on the agenda.
We love having the opportunity to engage with our clients and the local community through events. Here's where you can find us this fall:
Manufacturing Day 2019
Manufacturing Day is on October 4th, 2019, and The BoxMaker is proud to be a part of the movement to inspire the next generation of manufacturers. Last year, The BoxMaker hosted a group of local high school students from Kentridge High School's 3D printing class. The visit included a full plant tour (complete with a scavenger hunt!), Q&A panel, and a pizza lunch with coworkers from across our organization.
The goal of Manufacturing Day is to showcase the wide range of career opportunities available in the manufacturing industry. With our home in the 2nd largest manufacturing market on the West Coast and 5th in the United States, we share a responsibility to help educate and build a qualified and diverse workforce.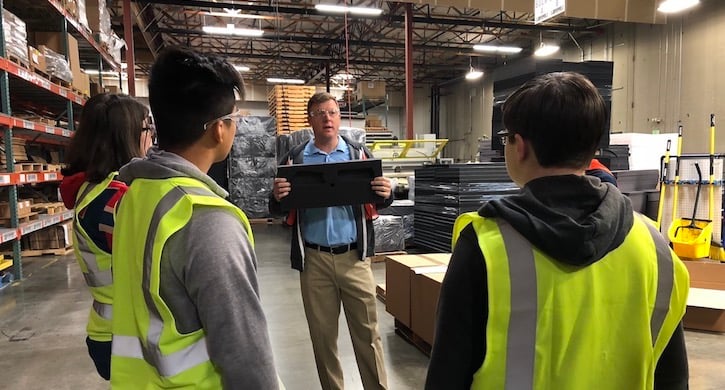 This event is an excellent opportunity for you and your team to explore the world of packaging manufacturing. Learn how corrugated boxes are made and see one of North America's largest capacity production facilities for digitally printed packaging.
To register for our event, visit the Manufacturing Day website.
BoxMaker University
BoxMaker University is back in session with a lineup of new and returning classes. Taught by industry experts, each class dives into a topic related to packaging and production. It consists of an in-depth presentation and Q&A session, with complimentary lunch provided. From supply chain managers to marketing and design professionals, individuals or teams across various departments can learn how to drive their business forward through packaging.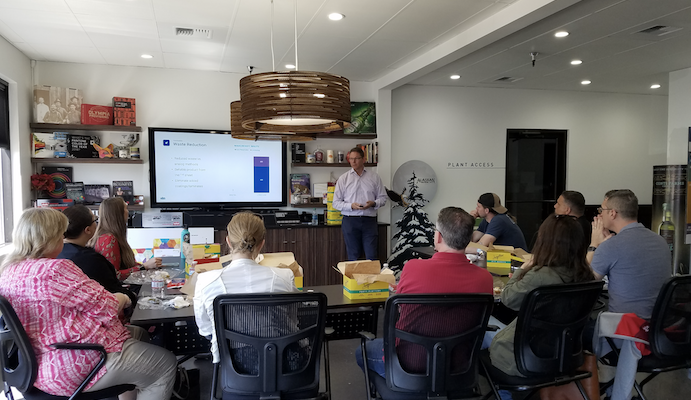 This fall semester, Richard Brown, President of The BoxMaker, is leading classes on the topic of digital print production for packaging. Richard will discuss how brands can leverage digital print to stay fresh and relevant to today's consumers. Katy Hart, Marketing and Communications Manager at The BoxMaker, is teaching classes on designing for digitally printed packaging. She will be sharing design tools, tips, and case studies to help designers make the most of digital.
Join us for BoxMaker University, with classes in cities throughout the Pacific Northwest. Take a look at our full list of upcoming sessions and find a class near you today.
E-Pack Summit 2019
The exponential rise of eCommerce has changed the way consumer goods brands handle their packaging strategy. The complexity of the supply chain puts higher demands on durability and security. On the other hand, retailers face a hugely competitive market where packaging is a means of brand and product differentiation.
The BoxMaker is excited to be presenting at the second annual E-Pack Summit 2019 on October 29th – 30th, 2019. The conference and exhibition will be held at the Hyatt Regency in Bellevue, WA, and brings together brand owners, retailers, packaging converters, and suppliers from around the world to discuss trends, advancements, and challenges in eCommerce packaging.
In addition to hosting a booth in collaboration with our sister company, Fantastapack, President Richard Brown is speaking on the topic, "Optimize Your Supply Chain with Digital Print & Production for Packaging."
For more information on E-Pack or to register for the conference, visit the website.
Stay Updated on The BoxMaker News

To stay in the know with our latest news, follow The BoxMaker on social media: Facebook, Instagram, Twitter, LinkedIn. Don't forget to subscribe to our newsletter to get updates about our upcoming events straight to your inbox.