Sustainability has become a hot button issue over the past decade, both politically and culturally. Today's consumers are now more environmentally conscious than ever before and demand products delivered to them in sustainable and efficient packages.
In order to meet these demands, an increasing number of major brands are making strides towards more sustainable processes and internal operations. For example, Amazon announced the launch of their Frustration-Free Packaging Program in 2018, in an effort to reduce packaging waste and improve the efficiency of eCommerce shipping for its vendors.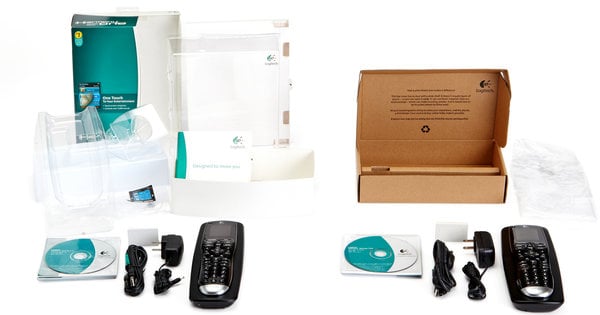 Image Source
One of the ways that brands can potentially improve their environmental impact is by making the switch to digital print for their product packaging, shipping boxes, point-of-purchase retail displays, and labels. Digital print is a relatively new yet revolutionary print method that can reduce manufacturing and packaging waste without sacrificing print quality.
So, what are the environmental benefits of digitally printed packaging?
No Print Plates or Tooling Required for Digitally Printed Packaging
Traditional print methods such as flexography and litho lamination require the manufacturing of individual print plates for each color in a package's design. A typical box, retail display, or label frequently requires multiple print plates in order to produce the desired print outcome for a custom packaging project.
When it comes to digitally printed packaging, the impact on the environment is substantially reduced because the need for many traditional pre-press procedures is eliminated. Because print plates are not required, brands can easily update their digitally printed packaging without the need to manufacture new plates each time. Obsolete or outdated print plates don't go to waste either.
Digital Print Reduces Packaging Waste
Unlike traditional analog print methods which typically require high minimum volume orders, digital print allows brands to order the exact quantity they need and to re-order on a more frequent basis than analog methods can typically support. This ability to print on-demand in exact order quantities prevents packaging obsolescence, thus minimizing the amount of packaging that is produced and then ultimately disposed of.
Another way that digital print reduces packaging waste is by streamlining the pre-press setup process. The quality of digital print is consistent from the first box to the last, therefore packaging materials are not wasted during the initial machine setup and calibration.
The Latest Digital Print Technologies Use Fewer Toxic Chemicals
The latest technologically advanced digital presses use fewer toxic ink chemicals that are less harmful to the environment. For instance, the HP PageWide C500 press uses true water-based inks that are odorless, food-safe, and free of UV-reactive chemistries, enabling digital print to be used for a wide range of packaging applications, including primary and secondary packaging for food and other sensitive applications.


In addition, the inks have also been verified by Papiertechnische Stiftung of Germany (PST) as being easily recyclable, with no need for extra steps or costly processes. This is in part of HP's commitment to reduce its greenhouse gas emissions by 25 percent by 2020.
"Demand for corrugated package is increasing rapidly, along with increasingly stringent requirements for environmental safety, including supporting a circular economy with recyclability," says Eric Wiesner, General Manager, HP PageWide Industrial Division. "These PTS recyclability results further reinforce the HP sustainability mission to support environmental recyclability."
Improve Your Brand's Environmental Profile with Digitally Printed Packaging
The packaging industry as a whole has a waste average of 4 percent. Here at The BoxMaker, we're proud to uphold a waste average of 1 percent at our Pacific Northwest manufacturing facility. We're always looking for ways to reduce that number as we continue our investment into the latest digital print technologies, including the recent addition of the C500 to our digital press lineup.
Outside of digital, we take part in environmentally responsible initiatives, including using responsibly sourced materials. Our recycled corrugated is sourced from SFI® Certified suppliers in North America and we also source from local mills with the highest available post-consumer recycled content (up to 65%) whenever possible. Furthermore, as a member of the Amazon Packaging Support and Supplier Network, we are prepared to assist Amazon Vendors with the design and supply of packaging materials in accordance with Amazon Certified Packaging guidelines, including the Frustration-Free Packaging program.