We interact with product labels every day. Labels deliver key information that can help us in many ways, from a food label providing nutrition details to a shipping label specifying a box's final destination.
However, not all labels are created equal. While a standard label may be more than sufficient for these types of simple tasks, they are not designed to withstand the test of time or extreme environments. For critical applications and industrial settings such as warehouses, production floors, or construction sites, a heavy-duty durable label is required to dependably perform under potentially harsh conditions.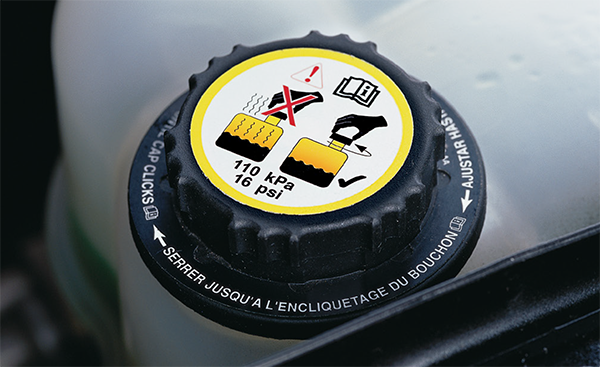 What Makes a Durable Label "Durable?"
Durable labels are built from the ground up for a specific application. The opposite of a "one-size-fits-all" approach, durable labels are designed to withstand extreme temperatures, pressure and abrasion, exposure to water or oils, UV-rays, and chemicals. These labels are intended to be permanent components, applied to a product in order to communicate vital information for the duration of its lifetime.
What sets a durable label apart from a standard label is the ability to maintain adhesive and print integrity, even on challenging surfaces. If a label fails to adhere to the surface on which it has been applied, there is risk of the label peeling away or disintegrating entirely — putting brand reputation or user safety at risk.
On the other hand, if a label continues to adhere but its printed information fades due to wear-and-tear or environmental exposure, the label can no longer serve its purpose and may create an unsafe situation. Additionally, consumers might assume that an illegible label is a sign of product damage or subpar materials.
5 Common Applications of Durable Labels
When it comes to durable labels, there are 5 common applications to consider:
Branding: Durable labels can be used for permanent branding on consumer goods. An outdoor appliance company might choose to use durable labels on their product to withstand fading from UV exposure, weather, and other environmental factors.
Track-and-Trace: To improve supply chain efficiencies, digitally printed durable labels featuring variable data barcodes can be used for component tracking. These labels can communicate information and track the product between internal departments.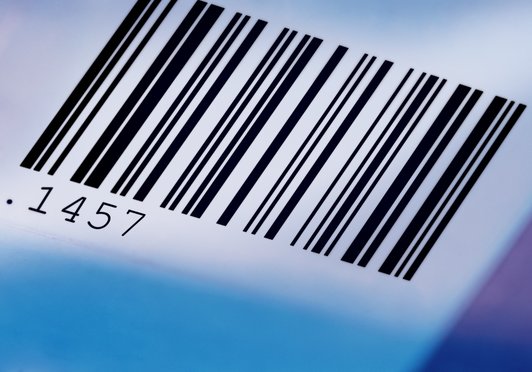 Image Courtesy of 3M™
Security: Brands can use durable security labels on their products to protect from counterfeits or act as a tamper-proof seal.
Safety: Durable labels can be used to enhance safety in the warehouse, on the production floor, or in a private residence. A company might use durable warning labels on their equipment to remind their employees of potential safety hazards and end-user consumers on proper equipment use or maintenance.
Protection: Clear overlaminate durable labels can be used to preserve and protect images from abrasion, chemical exposures, or UV exposure throughout the lifetime of a product.
Planning a Durable Label Project
In order to effectively plan a durable label project, there are a wide variety of factors to consider in addition to price, including but not limited to:
Desired size, dimension, and shape of the label
The expected lifespan of the label
Label storage and application environment
Whether the label will be applied manually or by a machine
The specific surface that the label must adhere to
If there are any UL or other certifications that must be met
Working closely with a Packaging Advisor to address these factors is the best step to ensure your label project runs smoothly from start to finish. To get started: Download our Durable Label Project Planning Sheet Here.
Watch Our Durable Labels Webinar
To learn about durable labels in detail, watch The BoxMaker's webinar, "Durable Labels for Critical Applications." Presented in partnership with 3M™, we discuss the technical components of a durable label, key considerations for durable label projects, navigating material and print selection, and what to expect from your manufacturing partner.
When you're ready to get started, our experienced Packaging Advisors are happy to work with you to develop a comprehensive game plan for your next durable labels project. Contact us today.