Packaging Experience Summit: A Success!
The reviews are in and by all accounts, Packaging Experience Summit offered great content and inspiration fuel for those who attended. On January 16th, 2018, major brands from Washington, Oregon and beyond were in attendance to learn from industry experts how to "drive the moment" with consumers in the retail aisle by leveraging the potential of digital print.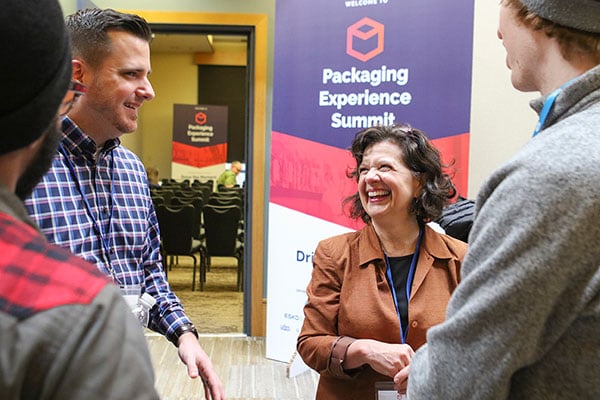 According to Richard Brown, President of The BoxMaker, "Today's consumers have more choices than ever, and your packaging plays a key role in driving product sales, both online and in-store." This retail shift sparked the idea for Packaging Experience Summit, which brought together guest speakers from HP, ESKO, SGK INC., States of Matter, Microsoft, and Bay Cities to deliver powerful insights and key takeaways invaluable to the brands in attendance.
The Future is Digital
One of the key takeaways from this year's summit was the impact that digital print production will have on the future of packaging. Attendees were treated to a glimpse of the future as Micha Kemelman, Senior Product Marketing Manager for HP Scitex, unveiled the next leap in technology for direct digital corrugated printing – the HP PageWide C500 Press. The coming press features aqueous inks with no reactive UV chemistries, overprint varnish, and near offset print quality while maintaining speeds of 246 linear feet per minute.
Micha's presentation also focused on the return on investment for brands who take advantage of the benefits that digital print delivers: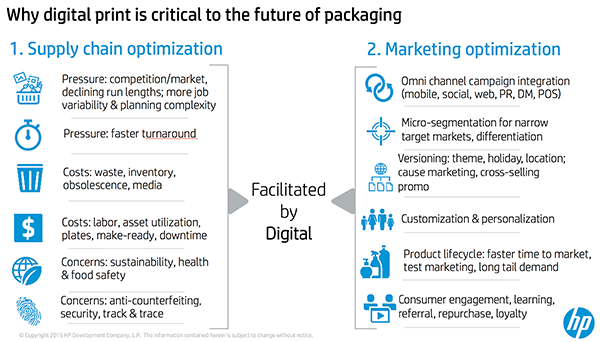 The Millennial Factor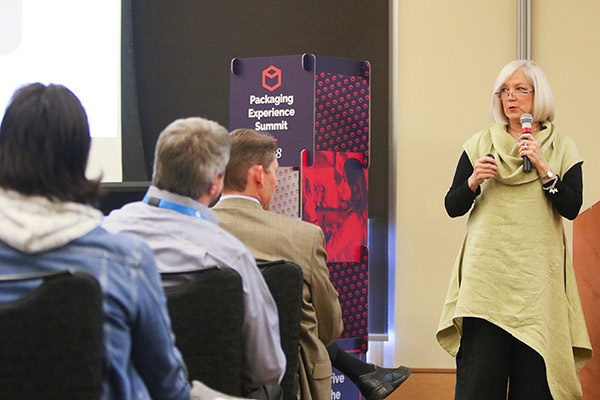 Keynote speaker Doris Brown-McNally, Global Brands Innovation Manager for HP, delivered a presentation discussing how the millennial generation of consumers is transforming today's packaging landscape. Doris reported on four key trends she sees in the marketplace relating to this consumer group:
The purchase of a brand is a reflection of their values and interests
Millennials want brands to recognize them as individuals
Millennials want to be creative and playful
Before anything else, authentic brands matter
Digital Production Center Tours at The BoxMaker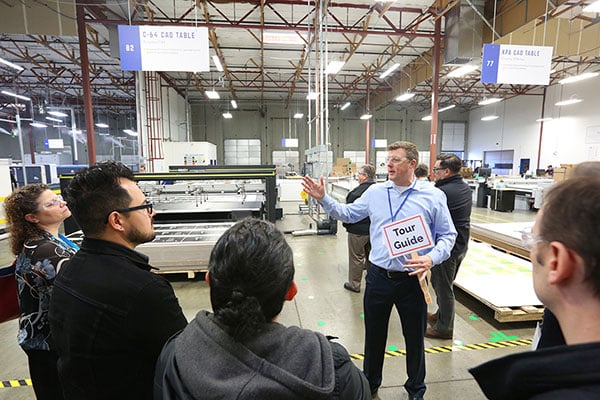 The event concluded with onsite plant tours of The BoxMaker's Digital Production Center, including live demonstrations of the company's HP Scitex 15500 and 17000 digital corrugated presses and digital finishing equipment. This production center is the largest of its kind in the region. Tour attendees also got to see the staging area for the forthcoming C500 in The BoxMaker plant as well as beautiful samples from a production unit in Israel.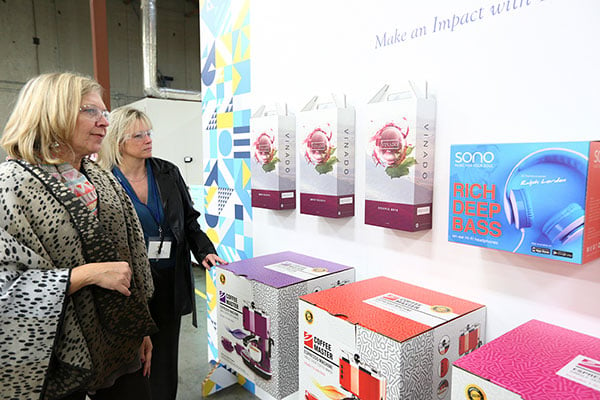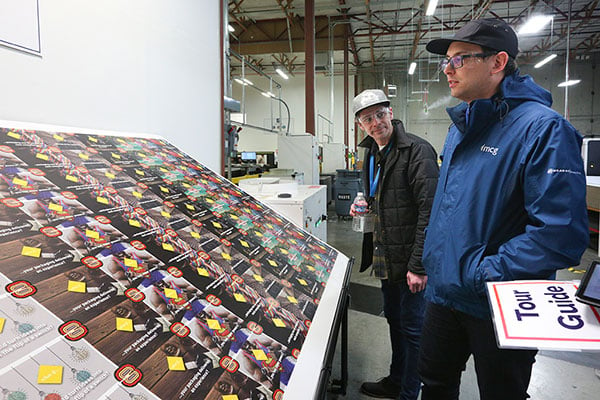 Don't miss your chance to Drive the Moment.
The next Packaging Experience Summit is set to take place in 2020, but you don't have to wait until then to get started with digital print production for your packaging and display. If you were not able to join us at the Summit, or you were in attendance and would like to know more, reach out to The BoxMaker to arrange a private tour of our plant. Our packaging advisors are ready to help you leverage the value of digital print and production in 2018.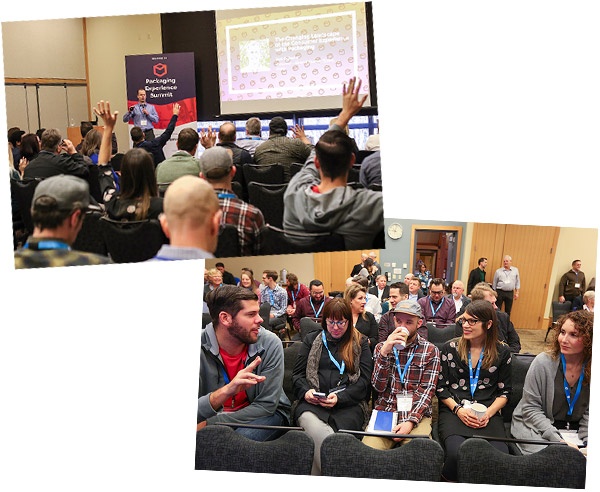 Don't miss our next event in 2020. Add your name to our mailing list today:
---
About The BoxMaker: Since 1981 The BoxMaker has proudly served the Pacific Northwest as a leading all-in-one supplier of packaging innovation, providing integrated services and solutions that effectively address clients' business needs. Since 2011 The BoxMaker has offered digital print production for corrugated packaging, display, and labels, delivering high-quality solutions at the speed-to-market today's businesses demand.