Is this a sprint or a marathon?
Since becoming commercially available for packaging, digital print has been positioned as a great solution for low-volume short runs. Think: prototyping, limited editions, and brief marketing campaigns. If you need it yesterday and you only need a few, digital was for you.
If a brand wanted anything produced in higher volumes or longer run lengths, digital just couldn't offer a competitive solution compared to its litho-lam and flexo competitors.
What is "short run" packaging, anyway?
Short run packaging, by definition, is short-term. Because of this compressed period of use, traditionally these orders also fall into the low-volume category. However, it's important to understand that run length and volume are two distinct things.
Run length = time. Volume = quantity.
Early on, digital print offered a perfect solution for these types of orders because of its print-on-demand nature. And while this saved time upfront to get a job into production quickly, the time required to print each individual unit was much longer than that of analog print methods. This kept digital print on the sidelines when it came to high-volume opportunities.
What's changed?
The pressure for brands to compete has only become more intense over time and expected timelines to produce fresh marketing campaigns are ever-shrinking. On top of this, consumers have become sensitive to quality and expect more from brands than ever before.
Digital print is ready to answer the call. Manufacturers that create these machines, such as HP, have continued to push the limits of the technology to develop presses that are capable of meeting today's market demands. With advancements to speed, quality, and supporting software applications, today's digital presses are ready to go the distance.
At The BoxMaker we operate two wide-format digital presses for corrugated, in addition to a narrow-web press that produces labels and some folding cartons. In a single 8-hour shift, we can digitally print up to 100,000 square feet of corrugated material - that's 2 million square feet per month! What does this look like? Think truckloads – not pallets.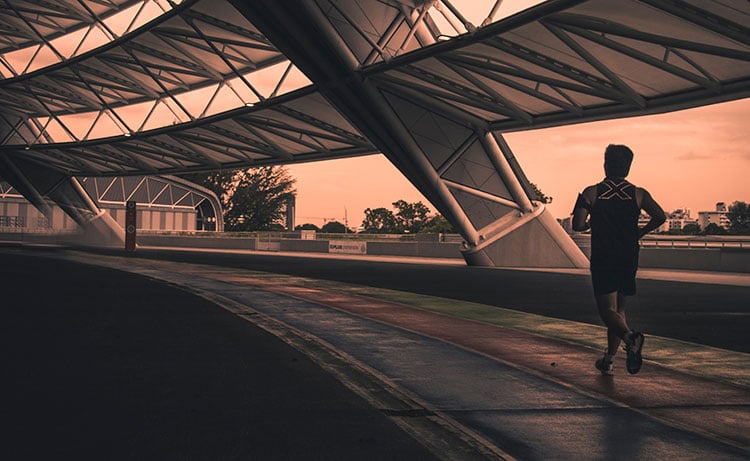 What's next?
Digitally printed packaging will continue to advance to meet the needs of higher volume runs, whether they're short or not. While packaging converters such as The BoxMaker will continue to happily serve your low-volume packaging needs, don't hesitate to think of digital print for your high-volume campaigns as well!
Get ready to run!
We believe that packaging plays a key role in the marketing of your product and your brand promotion. Why limit the benefits of digital print to just your seasonal or short-run campaigns? Reach out to our Packaging Advisors today to discuss how digital delivers transformative results for a variety of packaging applications.
Digital Print and Production, Supply Chain Management, Marketing and Brand Promotion, Packaging Manufacturing