Image Source: Adweek.com
While we've covered topics in the past relating to labels and digital printing including digital vs. traditional offset, questions to ask before ordering a label, and the layers of a label, we have yet to cover a topic that is making a big splash in the label world: variable data.
Anyone involved in business is likely aware of the individualization and customization trend that's been rising in popularity over the past several years, namely because technology has been catching up to a need that's existed for much longer. Variable data is one of such technologies, and holds a promising future – especially for the packaging industry and labels in particular.
What is variable data?
Variable data, also referred to as variable imaging, is a form of digital printing where elements of the design are interchangeable from one print to the next, meaning you could have a different image as many times as you can fill the frame.
For example, if you were going to run 30 new flavors of soda, and you wanted to print 5 labels of each of those 30 in one sheet to do a test for the market, variable data would let you do just that. You could do one quick run of 30 different labels, do several of each different kind, and do that one run one time, and that'd be it! No investment in dies or plates, no extra labels.
Benefit of digital for labels
If you're looking to do a custom, one-off run, then digital is definitely for you – especially for all you small boutiques and businesses out there who can't commit to a pricey, long-term investment. Even if you want to re-run your order, all it takes is getting the file and sending it to a press. Need to switch out the art? No problem! You could change your mind 10, or 1,000 times in one year, and it's just a matter of making a file switch.
When it comes to having options and flexibility with your label design, digital labels are by far the most cost-effective solution around.
Making digital history
It seems that even corporate giants are exploring the capabilities of digital and variable data. Coca-Cola Israel recently launched a campaign that made digital history. Using HP software SmartStream Designer, a patent-pending Mosaic software application, Coca-Cola Israel was able to generate unique combinations of graphics and text for each label in the same run. The special algorithm generated 2 million variations from 23 original label bottle designs – all completely auto-generated! Talk about creating a unique customer experience.
The photos below show the labels in process: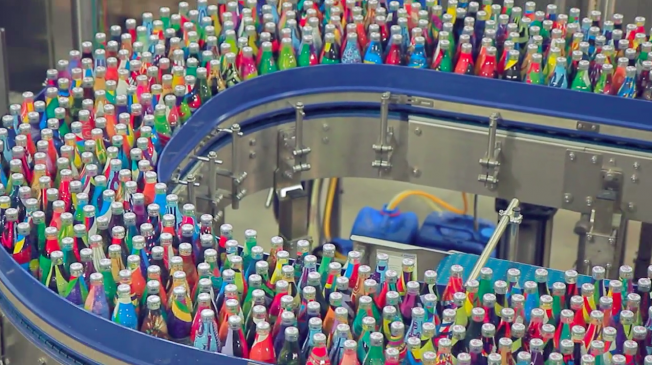 You can also check out the case study video:
How do we fit in?
The BoxMaker gives you practically an unlimited choice of label shapes, sizes, colors and materials, plus our in-house graphic design department can help you achieve the look you want. With over 30 years of experience and digital printing and flexographic printing capabilities, our team knows how to help you design the best packaging label for your company.
Our HP4600 Indigo digital label press is a 7-color press, boasts perfect registration, very little material waste, and the freedom to get creative. Unlike conventional label presses that can experience color variations between runs and dot gain, digital process lays down all of the colors at once using laser registration and continual color calibration. Ink density is measured continually during the entire run, always delivering consistent color. We offer various materials, UV and aqueous coatings, and the ability to laminate as well.
Have you seen custom labels making a mark in the packaging world? How would you like to see variable data play a role in packaging? Leave a comment below, and contact us to learn more about our digital label capabilities.
Digital Print and Production, Packaging and Print Technology, Structural Design, Packaging Solutions