An Era of Dynamic Change in Design
In much the same way that websites have evolved from digital brochures into living brand organisms, so too has packaging grown into something new. Armed with the flexibility of digital print, today's designers are free to edit, augment, and optimize packaging with rapid frequency and reduced risk like never before.
This new era is an exciting time to be involved in packaging. Brands are able to fully realize the value of packaging as a sales driver. Many of the changes that we're seeing on shelf (and on our doorsteps) are driven by shopper demand for unique experiences and a reflection of their own values in the products they buy. More than a vehicle to deliver your product safely from factory to end-user, packaging has become something to be coveted, experienced, and unique to each consumer.
But how are these designs created? Many of the share-worthy designs that we have seen recently were achieved by leveraging the latest digital print technologies to create unique brand experiences for consumers.
What does that mean for packaging designers?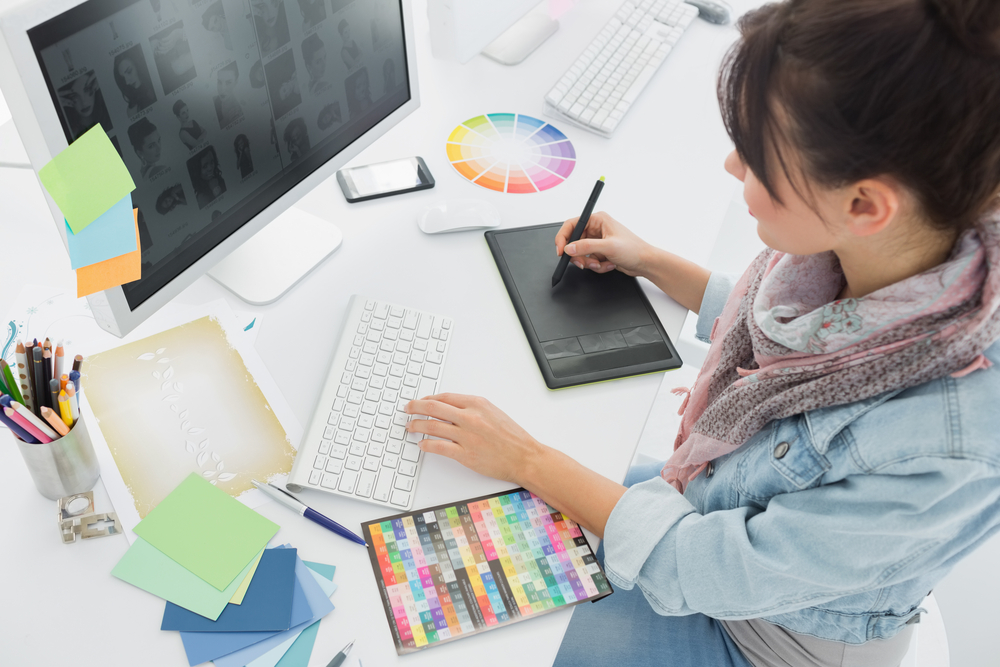 You have more creative freedom than ever before. Digital print empowers designers to produce standout packaging that can spark conversation by delivering unique consumer experiences without breaking the bank.
Why is Digitally Printed Packaging Different?
Digital print is a direct-to-substrate print method, there are no print plates involved to transfer the image onto the paper or package. Beyond just print, digital finishing also allows for final package conversion to take place without a cutting die.
With significant improvements in technologies in recent years, digital print has been elevated and can be comparable to traditional print methods such as offset and litho lamination in quality, while delivering additional unique benefits.
Ultimately, this technology allows brands and those designing for them to print what they want, when they want, and how they want.
This delivers great opportunity to the designer. By creating solutions that ingrain themselves with a brand's marketing efforts and supply chain optimization, you can create packaging that truly makes an impact as the ultimate combination of brains and beauty.
Exploring Digital Print Design Tools
Choosing the software to help you design digitally printed packaging is not entirely different from other print methods. While most designers opt for Adobe Creative Cloud products, such as Illustrator, InDesign, or Photoshop, it's important to check with your packaging provider if they have a preferred software.
There's a wide variety of additional plug-ins and tools that designers can use to expand their design capabilities. HP SmartStream D4D is a free software plug-in for Adobe that allows designers to create packaging driven by variable data content. Designers can now easily tap into hyper-customization and produce multiple packaging design variations from one concept.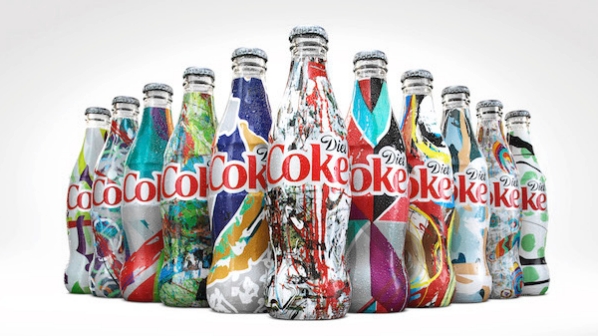 Another helpful tool is the HP SmartStream Mosaic feature within D4D, which enables the same type of effect used in Diet Coke's "One of a Kind" campaign. Mosaic allows designers to unlock mass customization by automatically generating up to 20 unique graphics from a single seed pattern to produce one-of-a-kind prints made for digital print applications. For designs where more than 20 iterations are desired, your packaging manufacturer can assist with a professional version of the software intended for converters.
Understanding CMYK Color Setting for Digital Print
As a designer, you've likely heard of the Pantone® Matching System (PMS), the standardized catalog of printing colors. Many designers are taught to use the Pantone system for print production. However, as a general rule, digital printers use CMYK (which stands for Cyan, Magenta, Yellow, and Black) as their default color print profile.
Digital presses can print the entire CMYK color gamut onto packaging and match the majority of the Pantone color spectrum gamut. Designers can take advantage of digital's full-color capabilities by using bright, rich, and vibrant graphics and imagery within the packaging design. Before submitting your final artwork, make sure to convert all RGB and PMS colors and images to CMYK to avoid unintended color results.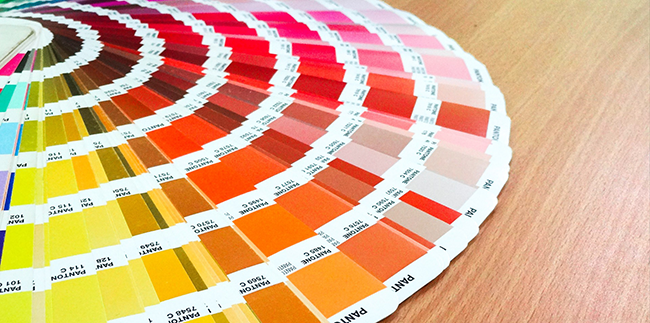 Designers who are new to digital print may make the mistake of creating a heavy ink condition by using standard design practices to create a "built black." Black elements in artwork will often comprise of 100% Black, 100% Cyan, 100% Magenta and 100% Yellow. These elements may fail to cure with an ink coverage of 400%, resulting in potential print issues.
Instead, switching to 100% Black, 30% Cyan, 30% Magenta and 30% Yellow can still produce a rich black result without affecting the curing process. To avoid overspray, consider including a 0.5-point stroke of pure 100% Black (K) around any delicate elements in your design (such as text) to help maintain a clean final result.
Working with Fonts
Ask your printer what the smallest point size recommendation is based on their particular machinery. Small or thin fonts may not print legibly on the packaging material. This can have a serious impact on the legibility of the text in the finished product. In order to ensure that all of the printed characters display correctly, don't forget to convert all of your text to outlines. This prevents a missing font file error when your job is ready to go to print and disrupts your order before it can enter production.
Preparing Your Digital Print Artwork File
After designing your digitally printed packaging, proper file preparation is essential to ensure the print job runs as expected. Be sure to the follow the specific process as outlined by your packaging provider. In a previous article, we've put together general steps to get a file print-ready for the digital production process.
Please note: these steps reflect The BoxMaker's process and may not be the same for your print provider of choice.
Schedule a Consultation Before Your Next Packaging Project
Ready to start designing a packaging project for digital print? Before you begin, the Packaging Advisors at The BoxMaker are here to help you explore all the possibilities that digital print has to offer. In collaboration with our award-winning structural design and graphics team, we can help ensure that your finished artwork is optimized for digital print and the desired outcome will be achieved. Schedule a consultation today.