Welcome to The BoxMaker
Custom packaging delivers more to your business. Save time, control costs, and ultimately improve your company. The BoxMaker develops custom packaging programs for businesses in the Pacific Northwest.
When clients visit The BoxMaker, they are amazed at the breadth of custom manufacturing and packaging solutions available to them. We have a holistic approach to developing packaging for our clients. First, we try to understand what their needs are, then we address those needs with performance (structure) and appearance (marketing). Finally, we ensure quality and delivery in a timely fashion.
By considering the entire packaging lifecycle, The BoxMaker can identify ways for clients to save time and money. We know that your primary focus is your business - getting great products out to your customers in a timely fashion. Our job is to make sure that great packaging is there for you and helps you to serve those customers well.
Assembling an effective packaging program starts with a review of your existing state - how are you currently using packaging, what labor is involved, and what are your goals and expectations. Based on this information, The BoxMaker assembles a comprehensive team to best approach the situation and develop an overall program for your business.
Our Products and Services
The BoxMaker offers an array of products and services. We do everything from structural design through to supply chain management, lean practices, and consulting on the use of packaging. Our product gamut includes custom boxes, graphic packaging and display, custom labels, protective and foam packaging, custom supplies, and fulfillment.

Digitally Printed Packaging and Display
The BoxMaker is at the forefront of digitally printed and produced packaging in the Pacific Northwest. Digital print production delivers the graphics, variable content, and speed-to-market that brands need to compete in today's marketplace, in addition to the benefits of shorter runs and low setup costs.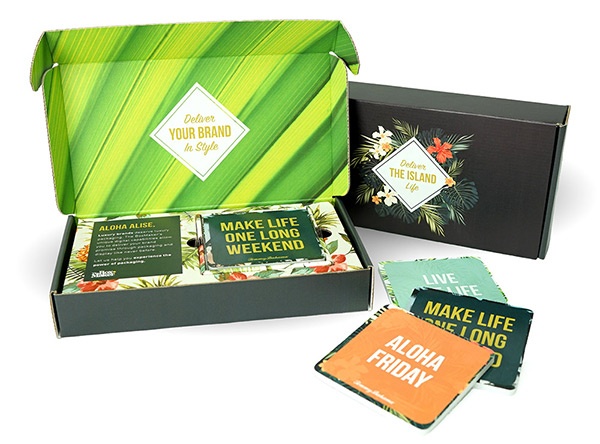 Packaging Programs That Benefit Your Business
We provide effective packaging solutions that help our clients reduce their business costs, increase their sales, lean their operations, and ultimately improve their business.
The BoxMaker invites you to Experience the Power of Packaging in-person at our packaging plant just outside of Seattle, WA, featuring our Digital Production Center - the largest of its kind in the Pacific Northwest.