Capitalize on Recognition with Co-Branded Packaging
In today's competitive online and retail landscape, shoppers have more choices than ever before. As a result, brands are constantly challenged to find innovative ways to connect with consumers and stand out from the crowd.
Co-branded packaging is a strategic union between two or more separate brands. By leveraging each other's reputation, co-branded products offer a unique and enticing value to consumers — typically for a limited time. Both local and global brands utilize co-branding to promote a product, service, event, or cause under one cohesive brand experience.
Packaging design plays a key role in the co-branded experience. Both brands must be represented, and the packaging should reflect the enhanced product value to the consumer. The packaging often communicates if this is a limited time offer and other key details.
When done effectively, co-branded packaging can increase awareness, drive sales, and expand audience reach. Ideally, both brands benefit from co-branding in one way or another — whether through monetary gain or exposure. It's a win-win!
Benefits of Co-Branded Packaging for Brands
Make no mistake: co-branding isn't without its share of risks. If an incident or scandal occurs with one brand, the other may feel some heat by association. However, a successful partnership is possible when both brands share the same values and commitment to their customers.
For many brands, the immense opportunities that co-branding provides outweigh the risk. Here are a few key benefits to consider:
Benefit #1: Co-branding can create massive consumer demand
By creating a feeling of exclusivity and immediacy, limited-edition co-branded packaging can drive demand and hype among consumers (and the media!) In fact, consumer polls show that 25% of Americans purchase limited-edition items often, and 38% say that they buy limited-edition food products due to unique packaging.
Benefit #2: Be a part of the conversation
Co-branded packaging can increase product relevancy, with the potential to revitalize brands that may have fallen of consumers' radar.
Benefit #3: Appeal to a wider audience and increase accessibility
Since co-branded products appeal to consumers of both brands, this widens the target audience reached through marketing and promotional efforts.
Examples of Local & National Co-Branded Packaging Partnerships
Co-branding is not a new concept. Brands have been collaborating with one another and expressing these partnerships with packaging for decades. Here are examples of co-branded packaging in action: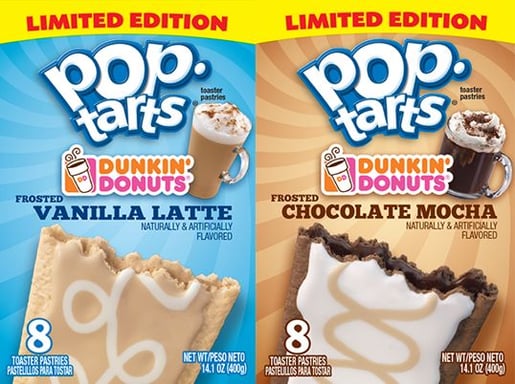 There's no denying that humans are emotional beings. As a result, consumers often choose brands that they are familiar with or that evoke their emotions when shopping down the aisles. By joining forces, Pop-Tarts and Dunkin' Donuts debuted special-edition coffee-flavored pastry flavors to delight and connect with fans of both brands.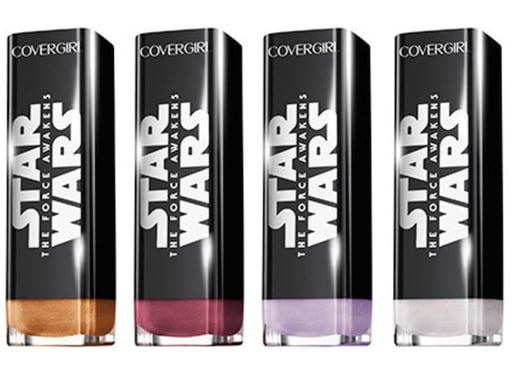 For decades, the Star Wars franchise has enthralled fans from around the world — spawning a galactic empire of films, television shows, merchandise, and more. In celebration and promotion of the film The Force Awakens, cosmetic brand CoverGirl released a limited-edition Star Wars-themed makeup collection, leveraging the global recognition of the Star Wars brand to drive sales.
Co-branding can be a great strategy to raise money and awareness for causes that align with a brand's values. In 2017, 2 Towns Ciderhouse partnered with the Oregon Humane Society during the holiday season and donated a portion of sales towards the medical treatment of animals in need to prepare them for adoption.
Limited-Edition Co-Branded Packaging Made Possible with Digital Print
Co-branded products are typically part of a short-term marketing promotion between two brands. This means that any packaging and print materials used in the campaign are relatively temporary. As a result, growing brands might be tempted to think the cost for entry into a co-branded venture is too high when it comes to purchasing plates and dies that will only be used a short while to produce packaging that represents both brands.
With the ability to perform short and long runs, print in exact quantities, and manage variable graphics with ease, achieving co-branded packaging is easier than ever through the power of digital print. Local and global brands alike can now experiment with co-branding – without breaking the bank, and with quicker speed-to-market.
As a leading provider of digitally printed and finished packaging, we understand the limitless possibilities that co-branded packaging delivers. With guidance from our experienced Pacific Northwest packaging advisors, The BoxMaker can support your brand's partnerships through beautiful, limited-run co-branded packaging.
Check out what else digital can do - download these HP Digital Print Case Studies!