Personalized packaging: It's an industry buzzword that we hear a lot these days, but is it really working? Absolutely – and big brands are leading the charge.
From Coca-Cola to Pepperidge Farm and Crayola to Oreo, major brands are leveraging the power of their household names into one-of-a-kind custom product offerings that allow superfans to take ownership and create a "just for me" experience of the brand. Consumers are willing to pay 42% more for a personalized product, and brands with this offering are cashing in.
Let's take a closer look at these daring campaigns leveraging packaging personalization:
Coca-Cola: Share a Coke Campaign

Originally launched in the summer of 2012 in Australia, today this campaign has become a world-wide phenomenon that we all recognize. When launched, the campaign was targeted at younger generations who were not purchasing Coke products at the same rate as previous generations. Coke harnessed the power of personalization to reach out to its consumer on an individual level, form an emotional connection, and ultimately drive sales by offering them a unique way to experience an established brand.
How were so many personalized labels achieved? Traditional print methods using analog technology would not keep up. Coca-Cola chose to go digital and print the personalized portion of their labels on HP Indigo web presses to cost-effectively produce countless unique labels without sacrificing speed or quality.
The results? The original campaign launch in Australia increased young adult consumption of Coca-Cola by 7%. Globally, the campaign has increased Coca-Cola sales by 2% - a huge number for this industry giant.
Check out a video on the campaign here.
Pepperidge Farm® Goldfish®: Goldfish My Way Campaign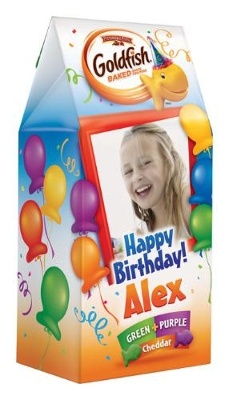 To celebrate the Goldfish brand's 50th birthday, Pepperidge Farm launched Goldfish My Way, a website that enabled consumers to go online and customize a box of Goldfish with a photo and a personal message. The brand advertised their product as a special gift for birthdays, sporting events, and even the first day of school.
What resulted was a campaign that gave consumers a hyper-personalized experience of the already beloved brand, making Goldfish synonymous with a happy moment in each person's life who either gifted or received a custom box of this favorite snack.
Mondelēz International: Oreo Colorfilled Campaign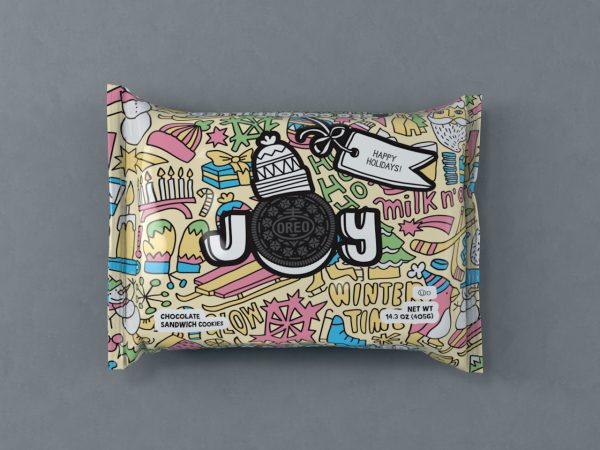 In November 2015, Mondelēz launched an online e-commerce store to sell personalized packages of Oreo cookies for the holidays. This campaign is unique because it not only allowed consumers to customize their brand experience, but it also capitalized on the adult coloring book trend – giving new relevance to the Oreo brand. Through the web portal, users could choose an illustration from one of two artists (Jeremyville and Timothy Goodman), and then color it in online before adding their personalized message and having the package shipped directly to the recipient.
The impact? Let's put it this way:
Cost of a pack of regular Oreo cookies on the retail shelf: $2.98
Cost of a pack of Oreo Colorfilled cookies online: $15
Oreo found a way not only to delight their consumers with a personalized brand interaction but also gave them a reason to pay more for a perceived increase in value.
Watch a video about Oreo Colorfilled here.
Crayola: Crayola My Way Campaign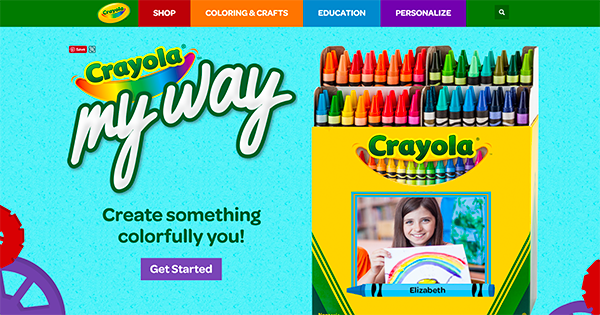 Like the Goldfish campaign, the Crayola My Way campaign allows consumers to personalize a box of crayons or an art case with a custom theme, image, and message. What's brilliant about this campaign is its sticking power – a box of crayons is not consumed in a day and tossed away. A box of crayons provides hours of entertainment for the consumer, sometimes being used for an entire school year or longer. Additionally, the power of personalization can be used to solve a common problem: whose box of crayons are whose? With custom boxes, kids can identify their personal box of crayons in a snap.
Personalization: Not Just for Big Brands
Startups see the impact of personalized packaging and products and are now basing their entire brand around the individual consumer. In today's ever-increasing e-commerce market, buyers have more choice than ever and will choose the brands and products that provide a personalized experience.
Digital Print and Production, Structural Design, Packaging Solutions