Every fall and spring, The BoxMaker launches a series of educational lunch-and-learn classes on packaging known as BoxMaker University. BoxMaker University is an opportunity to gain in-depth knowledge on a wide variety of topics relating to packaging and production. Our alumni include long-time clients and community members, as well as new faces from local businesses and large corporations in the Pacific Northwest. Each class is taught by an industry expert, and consists of an in-depth presentation, Q&A session, and lunch – because you can't learn on an empty stomach!
This fall semester, we're covering the topic of digital print production for packaging — a relatively new printing technology that many people are not yet aware of the full capabilities. Richard Brown, President of The BoxMaker, is leading the conversation on digital print and how brands can leverage the technology to stay relevant and fresh for today's consumers.
If you're considering attending BoxMaker University, here are three things you can expect to learn at any upcoming "Delivering on Digital's Promises for Packaging & Display" class:
How to Connect with Consumers in New & Innovative Ways
With advancements in digital print production, the world of packaging continues to change — and change fast. Today's consumers expect sustainable, smart, and high-quality packaging as a part of the brand experience.
A growing trend in the industry is connected packaging. By bridging the gap between the physical product and digital data, connected packaging is able to directly communicate with a smart device. BoxMaker University students will learn how digital print empowers brands to deliver an integrated customer experience that goes beyond the pack — providing extended content, product differentiation, brand security, and much more.
Another trend that major brands are only just beginning to explore is personalization and customization through variable print. By leveraging digital print production, brands can create unique, personalized packaging and labels that correspond with short-run marketing campaigns to stay relevant and fresh with today's consumers. By showcasing work from BoxMaker clients and other national campaigns, students get a sense of how to leverage digital print and incorporate the latest trends for their own packaging.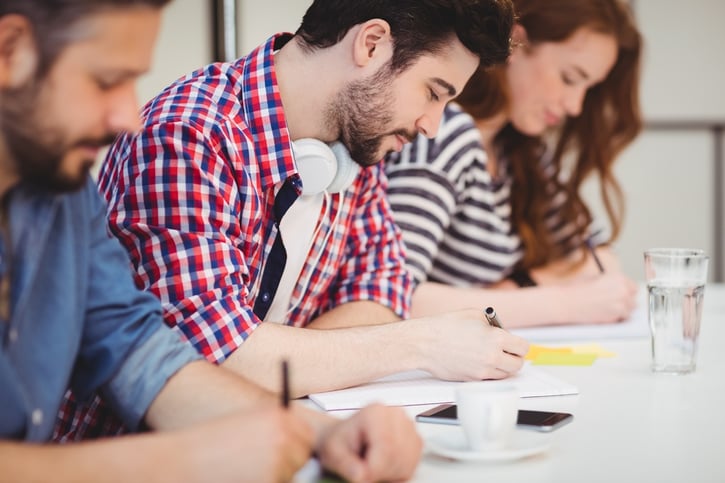 How Digital Print Supports Lean Manufacturing Efforts
Students who attend BoxMaker University are often involved in production or supply chain management for their business. Considering this, they may be curious on the environmental implications of digital print when it comes to manufacturing. Students can feel assured knowing that digital print uses less material and incurs less manufacturing waste than the traditional litho lamination process, which can make it the more sustainable print option.
With digital production (printing as well as finishing), no print plates or tooling are required, so they need not be purchased and manufactured. Digital print is ready to go to press as soon as the artwork file is available. This reduces the waste associated with set-up and decreases lead time, benefitting the customer's bottom line at the end of the day by enabling them to get their product to market faster.
How Far Digital Print Has Come
Digital print production has come a long way since its debut in the early 90's. More than just an alternative to the traditional litho lamination process, digital print has become the go-to solution for cost-effective, moderate volume, full color printing. Students can expect to discover how the latest advancements in digital print may impact their brand's future packaging.
For example, new ink technologies promise exciting developments for digitally printed packaging for the food and beverage industry. HP's newest digital corrugated press, the HP PageWide C500, uses true water-based inks that are 100% free of UV-reactive chemistries. As a result, these inks are considered food-safe and comply with even the most stringent of food safety regulations.
Attend BoxMaker University Today!
We invite you to register for BoxMaker University and dive head-first into the world of packaging. This is the perfect opportunity for individuals or teams to gain industry knowledge and drive their business forward through high-quality packaging solutions. We offer classes throughout the Pacific Northwest. For a full list of upcoming sessions, visit our website.