The BoxMaker, a Pacific Northwest leader in custom packaging solutions, has joined the Amazon Packaging Support and Supplier Network (APASS). APASS members are prepared to assist Amazon Vendors with the design and supply of packaging materials in accordance with Amazon Certified Packaging guidelines, including the Frustration-Free Packaging program.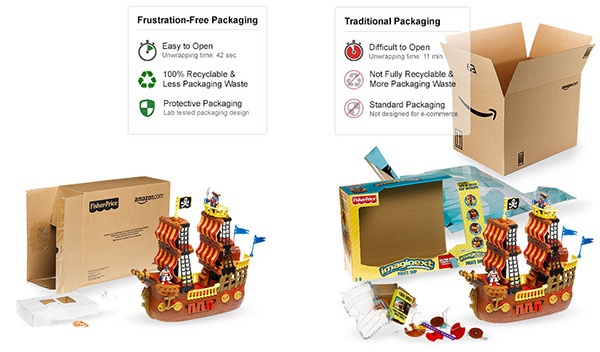 In addition to packaging development, prototyping, and being a heavy bulk specialist, The BoxMaker is listed with APASS as a supplier of primary packaging, cold chain (insulated) packaging, corrugated packaging, cushioning, envelopes/mailers, flexible film, foam packaging, food safe materials, molded pulp, paper, paperboard, rigid plastics, shrink films, and wood packaging.
The BoxMaker is an all-in-one packaging partner positioned to assist Amazon Vendors with waste reduction, cost savings, and an improved customer experience for items fulfilled by Amazon. The company's award-winning design team regularly produces eCommerce-ready shipping boxes, mailers, and primary packaging that delivers a frustration-free experience to end users.
"As eCommerce becomes an increasingly important channel for retail businesses of all kinds, we are innovating to meet the challenges this evolving business model creates for our clients," says Kristi Duvall, Vice President of Sales at The BoxMaker.
Founded in 1981, The BoxMaker has supplied companies throughout Washington, Oregon, Idaho, and California with custom packaging products for over 37 years. As both a manufacturer and distributer, the company provides integrated services and solutions that effectively address their clients' business needs.
News, Structural Design, Sustainability, Packaging Manufacturing