The BoxMaker: Coworkers Make the Difference
At The BoxMaker, our coworkers make the difference. Our team includes coworkers at all levels who help clients Experience the Power of Packaging and demonstrate our company values: Service, Respect, Excellence.
For this week's Inside the Box blog, we meet Ann Graham. As Human Resources Manager, Ann leads our team in seeking out new talent who are a great fit for our company culture and eager to deliver an exceptional client experience.
An Interview with Ann Graham, Human Resources Manager
How long have you worked at The BoxMaker?
I joined The BoxMaker in 2015 and am now in my 3rd year with the company. As a 4th generation Seattleite, I love working for a local business that has been in the community for over 35 years.
As HR Manager, what does your role entail?
HR is all about the people side of business. I help build our team by recruiting excellent candidates to work at The BoxMaker who are not only a great fit for the technical requirements of a role, but also a strong match with our company values. I also spend time managing coworker compensation and benefit packages, providing support to management regarding individual coworker career development, and administering the coworker performance and feedback programs. Additionally, HR plays a key role in driving and maintaining our safety culture, a core component of who we are as a manufacturing company.
What do you enjoy about HR for the manufacturing industry?
Manufacturing environments provide a great sense of teamwork. I appreciate the hard work and effort that it takes for everyone to master their role through constant learning. Working effectively together, as a group we continuously improve the manufacturing process to deliver great results for our clients.
Why do coworkers choose to work at The BoxMaker?
One of the great things about The BoxMaker is the size of the company. It's big enough to keep providing new challenges to tackle every day, but still small enough that you can know every coworker by name. I think many of our coworkers, including myself, enjoy the atmosphere of camaraderie that this provides.
What qualities does The BoxMaker look for in a coworker?

When recruiting a new hire, we seek individuals with a passion for service, respect, and excellence! People who are dependable, flexible, and thoughtful make a great fit on our team.
How often is The BoxMaker hiring and where can I find the open positions posted?
We are always in search of quality candidates to join our workforce. If you think you may be a good fit, please review the job openings posted on our company website. If you are currently a BoxMaker coworker, you can also find our job openings posted at each of our branch locations.
What are some of your favorite programs run by the HR department at The BoxMaker, and what's next?
Birds of a feather flock together, so in May of this year we launched our Coworker Referral Program which has been a great tool for tapping into the network of talented individuals who already know a coworker of The BoxMaker. To date we have hired 7 new coworkers from the program!
I am also proud of the work of our Safety Committee members. This program makes a big difference in accident prevention and improving safety awareness throughout the organization.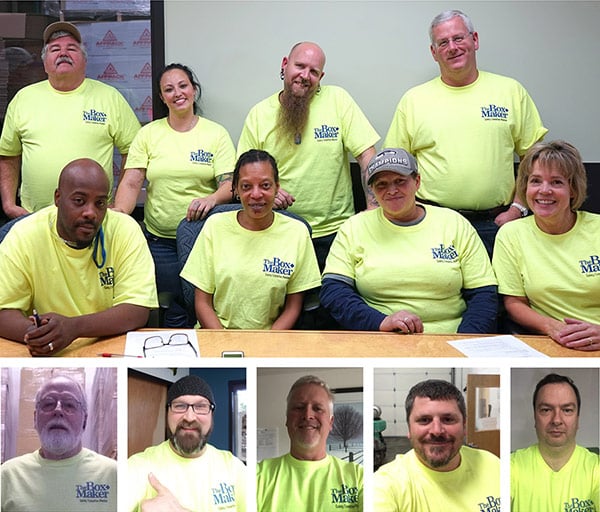 And finally, coworkers at The BoxMaker are always willing to step up and participate in events and opportunities to help those in need and improve our community. This October, coworkers have been invited to volunteer at Northwest Harvest to prepare food for people in need in our community. I look forward to continuing to create opportunities for coworkers to participate in charitable acts of kindness because it feels good and truly reflects our values!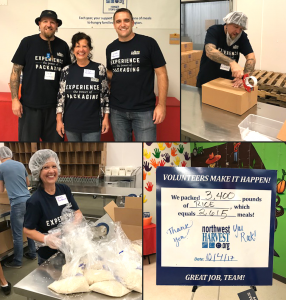 For More Information
Thank you to Ann for giving us a peek behind the scenes at The BoxMaker this week! If you are interested in learning more about working with us, check out our website for a complete list of job openings.