Thank You for a Great 2017!
As the year draws to a close, The BoxMaker would like to wish all of our clients and supplier partners a happy holiday season and joyful new year. Our goal is to provide integrated services and solutions that effectively address our clients' business needs to power your people, processes, and brand. We are grateful for all of the opportunities that 2017 brought us to work with companies throughout the Pacific Northwest to deliver effective packaging solutions, and we look forward to the partnerships that 2018 will bring!
For a look back, here are some of our favorite projects that were #FreshOffThePress in 2017! Follow us on Facebook, LinkedIn, and Instagram to see new posts every Thursday.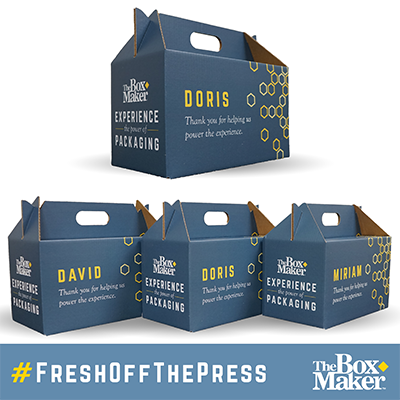 We kicked off 2017 with a conference on digital print and surprised our guest speakers with personalized gift boxes. Have you registered for the 2018 Packaging Experience Summit yet?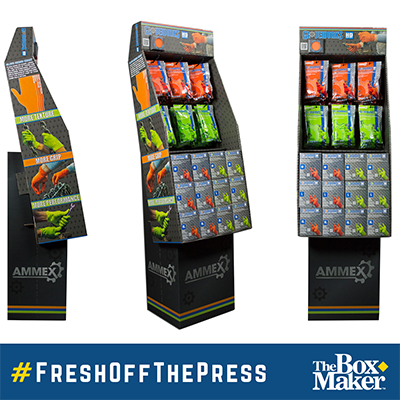 These digitally printed retail point-of-purchase displays are printed, finished, and assembled at our facility in Seattle before being shipped out to their final destinations.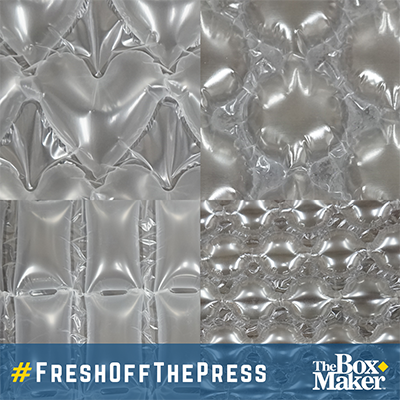 Sealed Air helped our clients improve their eCommerce unboxing experience with the introduction of IB Expressions Bubble in a variety of sizes and shapes.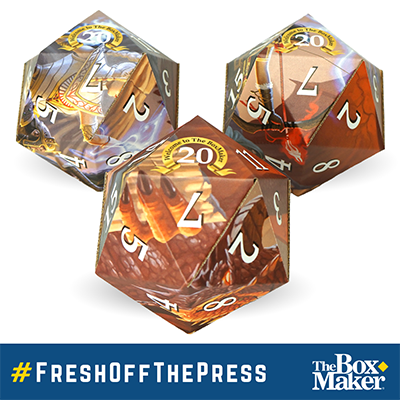 What can't corrugated do? These 20-sided dice were created by our in-house structural design team.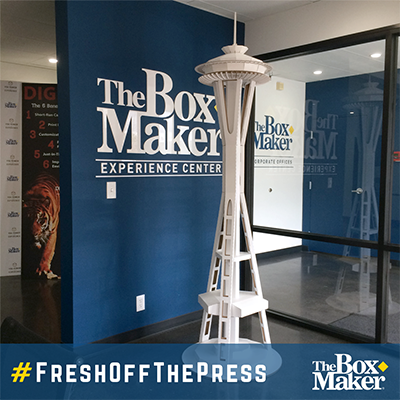 This corrugated model of Seattle's iconic Space Needle was dreamed up by structural designer Darren N.!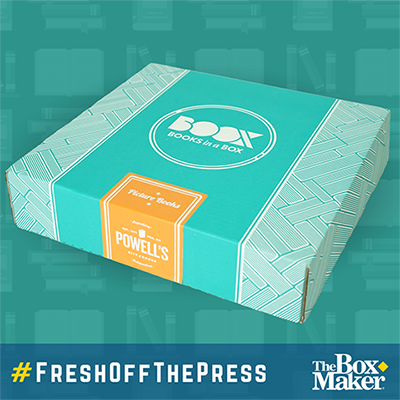 We helped Powell's Books in Portland launch their subscription BOOX Box with this digitally printed mailer box and corresponding label.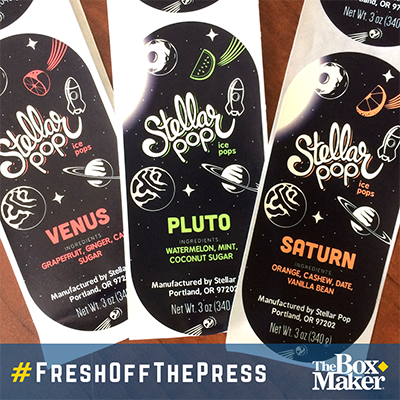 Stellar Pop took their brand into the stratosphere with these labels that leverage the advantages of digital print.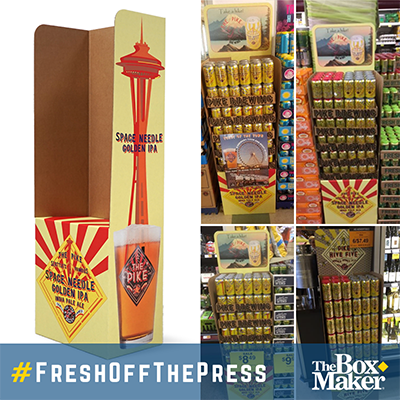 We saw this Beer Can Case Stacker display for The Pike Brewing Company all over the Pacific Northwest!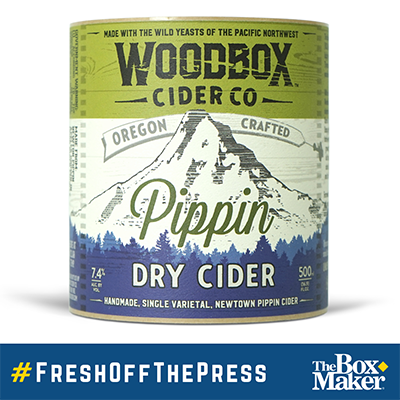 Woodbox Cider Co. delivered a tactile experience to their consumers with natural felt labels. Did you know that 70% of purchasing decisions favor the most visually appealing packaging label? (Source: Journal of Business Strategies)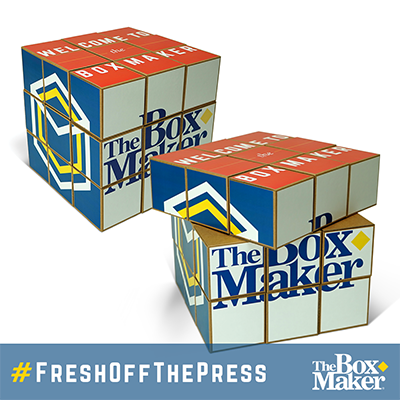 Our summer intern applied his engineering experience to push corrugated design to new limits to create this functioning Rubik's Cube!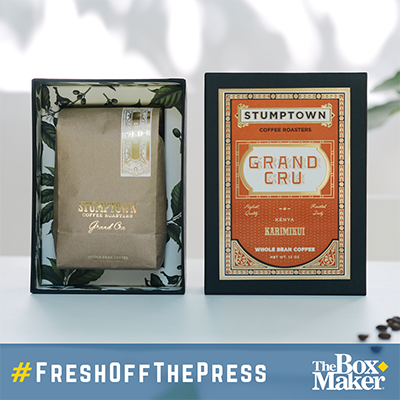 These gorgeous rigid boxes and inserts for Stumptown Coffee Roasters were sourced by The BoxMaker - that's some caffeinated custom packaging!
This digitally printed pallet skirt and display for ChefSteps helped their brand stand out in the big-box store environment!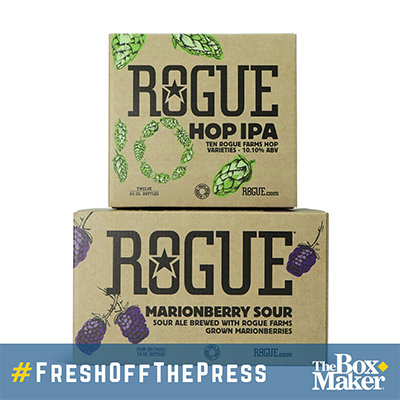 Who says shipper boxes need to be boring? These boxes for Rogue Ales & Spirits delivered a branded experience as well as a protected product from shipping through delivery to the shopping aisle.
No matter what team shoppers cheered on, Oberto Beef Jerky helped fans celebrate with a localized message in the retail aisle.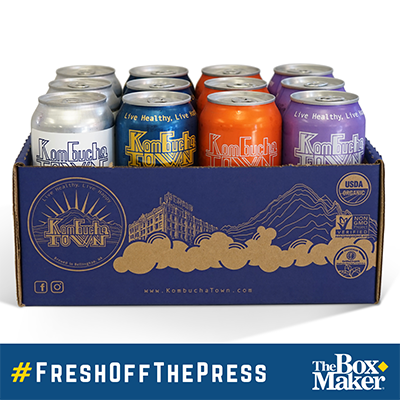 In addition to providing their flexo printed trays, find out how we helped Bellingham-based Kombucha Town with a warehousing challenge when their business was ready to scale.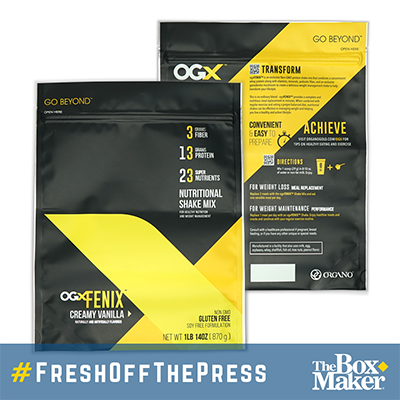 Stand up pouches became increasingly popular with consumers in 2017. We helped Organo Gold take advantage of this attractive branding opportunity!
What Can We Help You Create in 2018?
Whether you're looking to improve your environmental profile, save money on your total packaging and supplies spend, or you need a new look in the retail aisle - The BoxMaker can help. Reach out to our packaging advisors today and let us help your business succeed in the new year.