It's that time again! As summer draws to a close, we wanted to share some of our favorite Fresh Off the Press retail display projects from this season. Want to see more great packaging and display? Check out our blog from earlier this year and be sure to follow us on Facebook and Instagram for our weekly #FreshOffThePress post!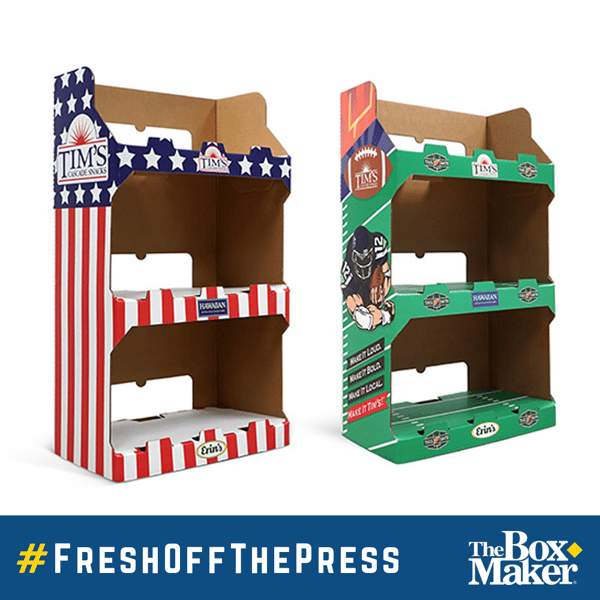 Tim's Cascade Snacks
Retail Display Program - Weekender Display, Digital Print
From 4th of July to tailgating in the fall, Tim's Cascade leverages the power of digital print to ensure their merchandise reflects the holiday spirit in the retail aisle.
Pike Brewing Company
Retail Display Program - Beer Can Case Stacker, Digital Print
We spotted this Beer Can Case Stacker for Pike Brewing Company all over town this summer! This display provides a branded in-store showcase for your canned beverage - be it beer, cider, or soda - providing a great canvas to promote seasonal or limited edition products.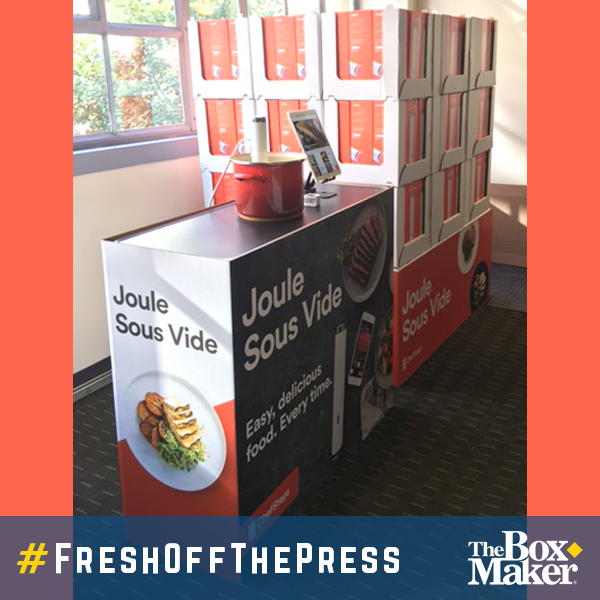 ChefSteps
Custom Pallet Skirt and Display, Digital Print
This combo pallet skirt and display provides excellent product promotion in the big-box store environment! Not only can shoppers see your product up close on the display table, their purchase decision is then made easy with an effectively paired pallet display.
Timely Promotions Powered by Digital Print
What in-store promotions will your brand be deploying this fall? With digital print, it's not too late to engage shoppers in the aisle with a seasonal retail display.
To explore your product promotion options, contact The BoxMaker today!
Packaging Inspiration, Marketing and Brand Promotion, Retail Strategies