Online purchasing of everyday items has become commonplace in the United States. According to Reuters, US consumers will spend a record $1 trillion online in 2022. As online shopping increases, consumer demand for companies to choose eco-friendly e-commerce packaging options is also on the rise.
Satisfy Consumer Sentiment with Curbside Recyclable Mailers
American households receive multiple small boxes and plastic mailer envelopes on their doorsteps each week. They're noticing the increased waste and disposal challenges existing e-commerce packaging presents.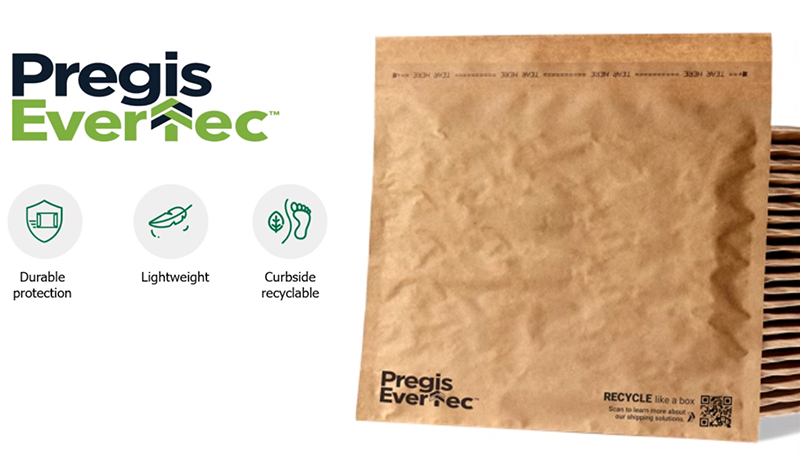 Meet the Pregis® EverTec™ Mailer. It's durable, lightweight, and curbside recyclable. This cost-competitive small box replacement is available in 6 sizes and features revolutionary paper construction.

Beyond its recyclability, the EverTec mailer comes with a built-in tear strip for easy opening. EverTec mailers can even be custom printed* to deliver a branded experience to your customers, ensuring they associate your company with sustainability and environmental stewardship.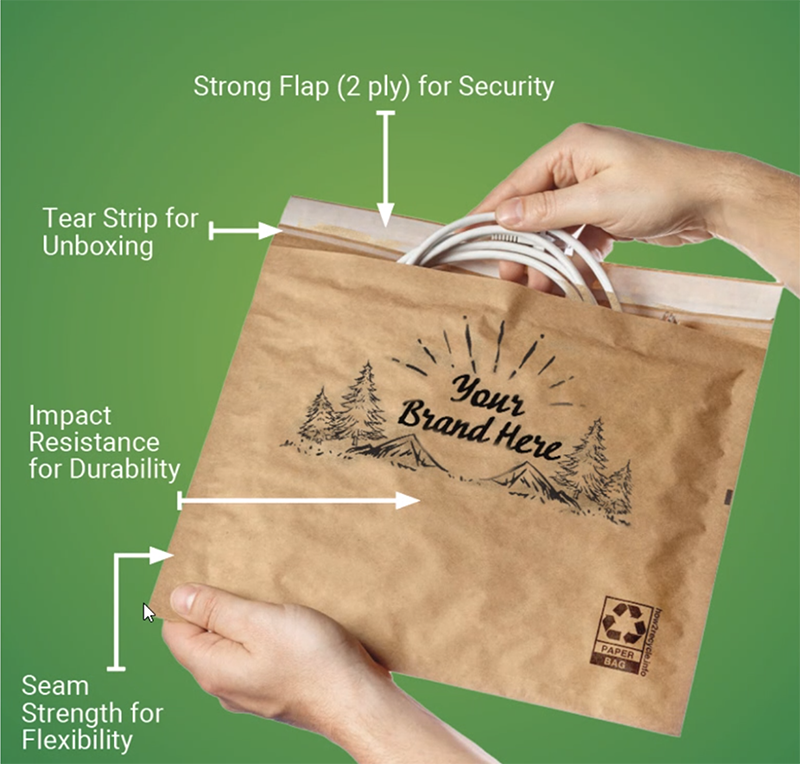 Save Money and Reduce Costs with Paper Mailers
Companies who sell online and ship direct-to-consumer are facing rising costs in their packaging materials and the cost to ship each order. Due to inflation and rising fuel costs, freight and LTL service providers have increased their pricing in recent months, affecting the cost of doing business for everyone.
In addition to the costs associated with shipping your product, add on the costs of product damages and returns. Given all the resources required to ship a single parcel, making sure you ship each order only once might be the single biggest step you can take towards sustainability.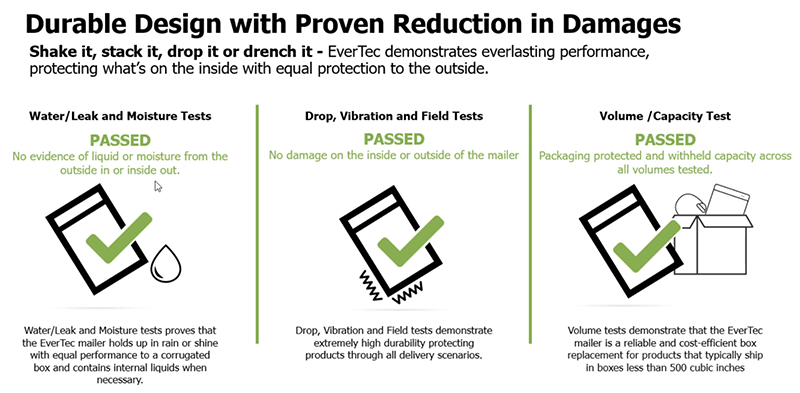 The EverTec mailer has been tested for water/leak resistance, drop/impact damage, and volume/capacity, demonstrating performance in each category. This padded paper mailer is available in 6 sizes, enabling businesses to right-size their packaging to each shipment, further optimizing shipping costs.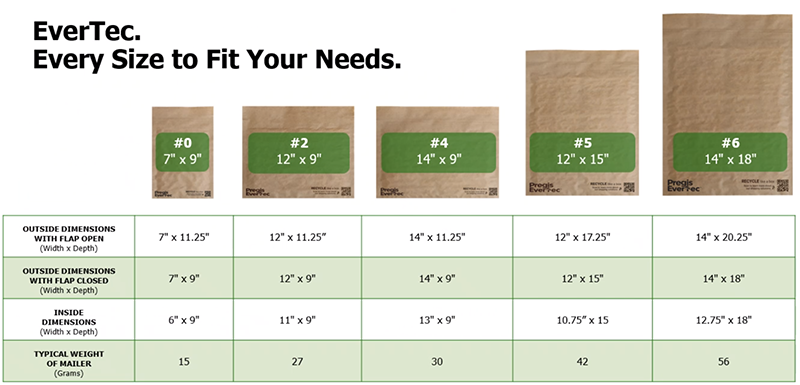 Businesses can capture additional cost savings when switching to EverTec mailers from small boxes. EverTec mailers are packed and ready to ship in 10 seconds – that's four times faster to use than manual box assembly and packaging! EverTec mailers also require half the cost and effort of manual box applications and freight.
The Pregis® EverTec mailer is durable and sustainable, making it the obvious choice for direct-to-consumer e-commerce shipments.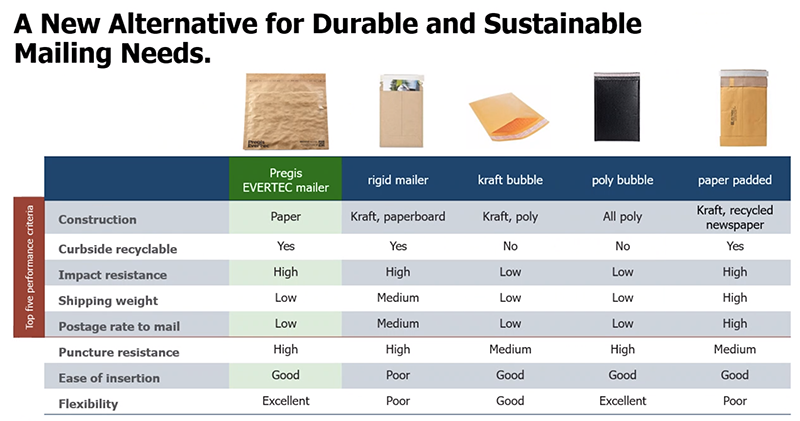 Start Using Sustainable E-Commerce Packaging Today
Get started with the Pregis® EverTec™ mailer today. As a Pregis Platinum Partner, The BoxMaker can deliver unique solutions like the EverTec™ Mailer to drive actual results to your bottom line.
Learn more and request a quote here.
*Minimum order volume applies.