Last week, we had the opportunity to attend Adobe MAX 2018. Billed as one of the largest and fastest growing conferences in the industry, thousands of creatives from across the world gathered in Los Angeles for three days of classes, workshops, and creative inspiration — hosted by tech giant Adobe.
But we didn't come just to play. The BoxMaker was partnered with HP, Inc. to provide corrugated displays for the technology leader's launch of their Designer 4 Designers (D4D) app. While we were excited to see our work out on display, we were even more excited to showcase the power of digital print for a wide and diverse audience. The project allowed us to highlight the creative possibilities that digital print has to offer for brands and artists alike.
Adobe MAX was a phenomenal experience, and we're proud to have a small role in it. Here are three lessons for brands that we took away from the 2018 conference:
Lesson #1: The Democratization of Design is Here
Technology leaders like Adobe are pushing themselves to create software that is increasingly able to be leveraged by a wider audience of creatives by improving access and making the tools more intuitive to use.
One of the most exciting announcements at the conference was the confirmation that a full version of Adobe Photoshop will be released for the iPad Pro in 2019. As technology advances and the devices that we use to create evolve, established SaaS providers must evolve their products, too, to keep up with the changing times.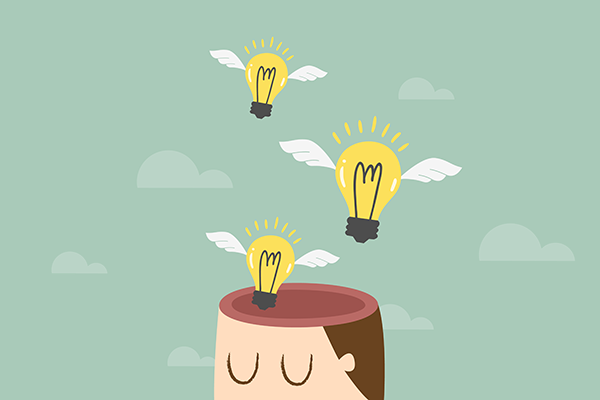 Many of the speakers at MAX discussed "getting the tools out of the way" so that creatives can focus on what they're creating, not get stuck on figuring out how to achieve their vision within the confines of a program. As access to smart phones, tablets, and other mobile devices increases, more individuals will desire to edit their photos, videos, and even packaging on the fly.
Lesson #2: Keep Exploring Longer with Digital Technology
Digital workflows are overtaking analog methods across creative disciplines. From film to print production to packaging design and more, rapid prototyping and the ability to explore more possible executions before committing to a final design has never been easier.
With packaging, for example, designers can leverage Adobe Dimension to create realistic mockups of their designs on 3D renderings without involving a structural design team or advanced knowledge of 3D graphics. Dimension empowers designers to simply drag-and-drop their desired structures and graphics onto the 3D space and play with the results in real time. Tools like this can make a real difference in the designer's ability to communicate with clients and pitch their ideas, driving more success for the brand and the creative.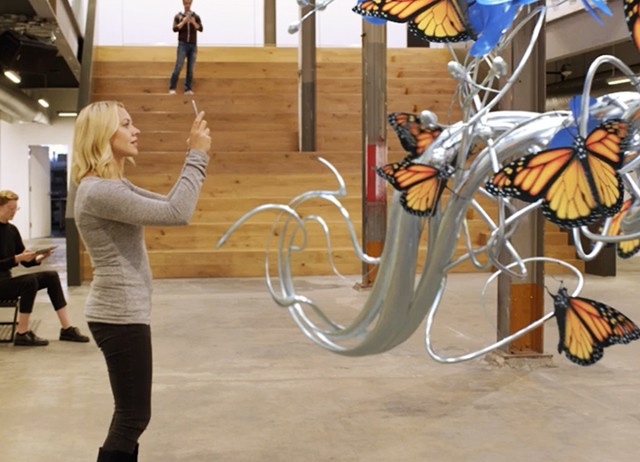 Designers can also import their Dimension creations into Project Aero to preview what a design execution would look like in the real world. By using the Aero app, creatives can virtually project their designs onto the retail shelf to see how it stands out among the competition.

Lesson #3: Anything is Possible
Many of the presentations, announcements, and tools presented at Adobe MAX were focused on what an exciting time we are in right now, potentially a golden age of design. It's becoming easier for creatives to quickly ideate and execute their ideas, and technology is developing to help them take their vision further than ever before.
One of the best examples of this new frontier was the PrintFest booth powered by HP, featuring a variety of digitally printed corrugated displays, boxes, labels, and wide-format prints from the YARZA Twins' award-winning Smirnoff campaign.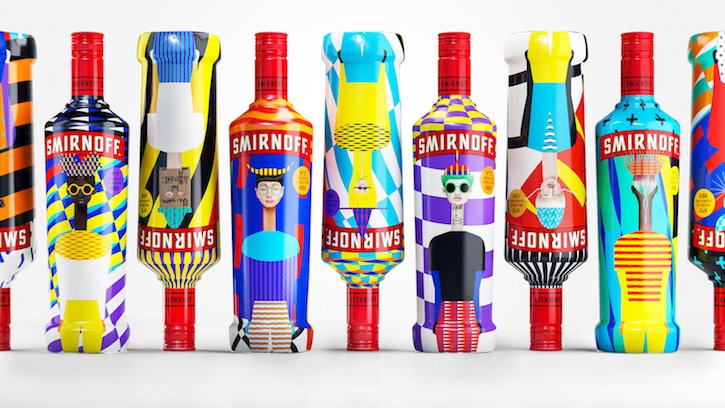 The YARZA Twins created a concept campaign, "Everything the same. Every one different". Inspired by the iconic Smirnoff 21 branding, The YARZA twins designed 21 characters, 21 hats and 21 bodies that they then mixed and matched using the HP SmartStream D4D software to create a virtually infinite number of unique designs that were then applied to a variety of media.
By combining their creative concept with this new randomization technology, endless unique designs were generated, amplifying a single creative concept into an entirely new experience, even for the designers who created it.
All three of these lessons point to the power of the designer and their influential role in building the world around us. It truly is the dawn of a new era, and the possibilities are endless.
Register for a BoxMaker University Class Near You
Here at The BoxMaker, we host our own educational events for our clients and the greater community — BoxMaker University.
We invite you to register for BoxMaker University and dive head-first into the world of packaging. This is the perfect opportunity for individuals or teams to gain industry knowledge and drive their business forward through high-quality packaging solutions. We offer classes throughout the Pacific Northwest. For a full list of upcoming sessions, visit our website.