The global COVID-19 pandemic changed the face of retail in 2020. Grocery sales grew 10%, e-commerce boomed, and demand for new products increased. According to Forbes, research suggests that shifts in consumer behavior driven by the pandemic will continue to frame shopper activity in 2021.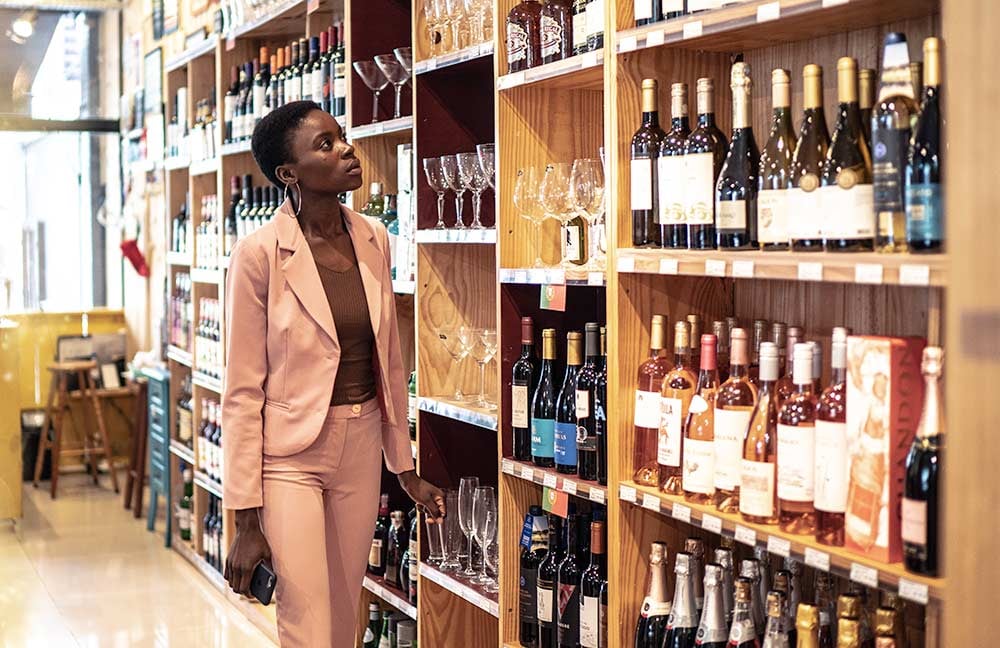 With vaccine distribution in progress, many consumers are greeting the new year with optimism that life will begin to normalize in the coming months. As shoppers are able to return to their favorite restaurants and retail outlets, experts predict that grocery sales will reflect a blend of in-person and online purchasing habits this year.
How will these consumer behavior trends affect wine sales in 2021? Wine purchasers will continue to discover new brands and old favorites through a combination of grocery, online, and tasting room experiences. To drive sales in 2021, wineries and wine distributors will need to ensure a consistent and effective presence across all sales channels.
Here are three consumer behavior wine purchasing trends to watch for in 2021:
Creative Retail Displays Will Influence Choice
If 2020 proved anything, it's that the traditional grocery store is not going anywhere. If anything, this format is becoming more diverse to meet consumers' needs in a variety of ways to ensure shopper loyalty and satisfaction.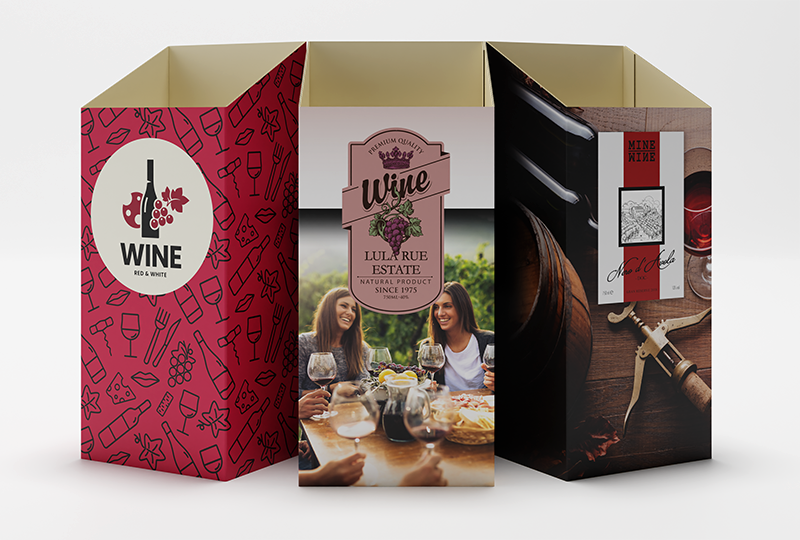 Creative retail displays play a key role in getting your wine brand off the shelf and closer to the consumer, isolating and highlighting your product from the intimidating walls of bottles. Effective retail displays can influence consumer taste by eliminating the overwhelming choice that they are faced with in the supermarket and help your brand rise to the top.
Wine case sleeves, case stackers, and custom header cards are all unique ways to reach your audience in retail settings. Corrugated materials are easy to assemble, recyclable, and can be printed with seasonal messaging to reflect the current needs of your audience or your latest marketing promotion.
Direct-To-Consumer E-Commerce Sales Will Continue to Grow
According to Rob McMillan, a leading business analyst of the US Wine industry, online sales made up 9.4% of wine sales in 2020. Many experts agree that this trend will continue to grow in 2021 as shoppers remain at home during the pandemic, enjoying the convenience of home delivery.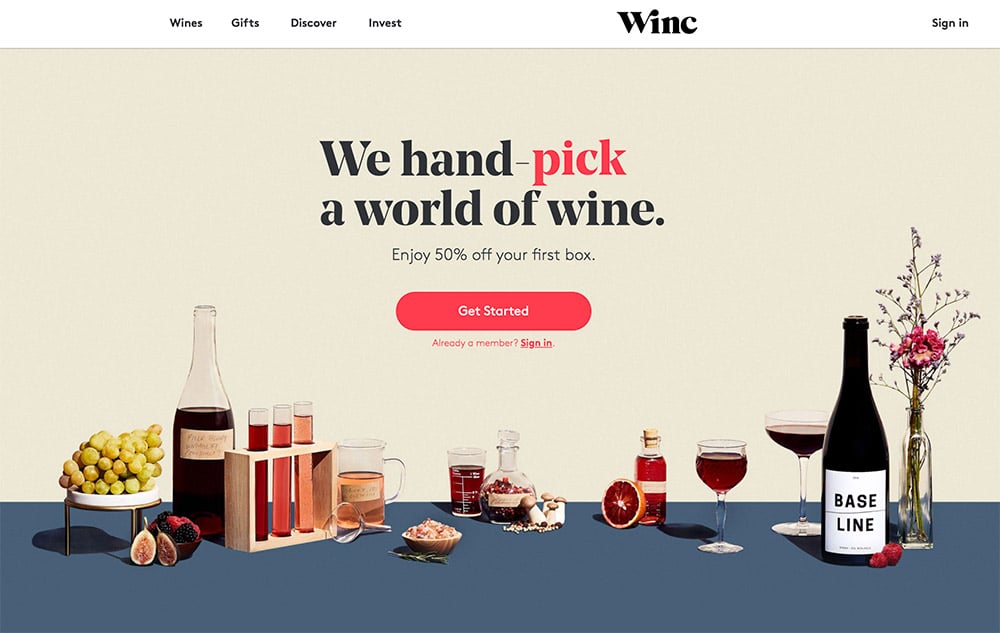 Image Source: Winc.com
Wine clubs are also growing in popularity as younger generations mature and increase their interest in exploring the world of wine. Wine e-tailers like Winc and Dry Farm Wines were built as e-commerce experiences from the ground-up to cultivate a following among Gen X and Millennial consumers.
Wineries and distributors should offer a top-notch e-commerce experience and fulfill on the promise of their brand with excellent wine e-commerce packaging that delivers their product safely to the purchaser. Packaging can be used not only to protect your product, but also to promote your brand with messaging that reinforces the consumer experience.
Wine Enthusiasts Will Return to the Tasting Room
As the threat of COVID-19 abates, consumers will be anxious for experiences that get them out of the house and indulge their senses. Tasting rooms should be ready to "wow!" with spaces that promote their brand and make it easy for visitors to take home or ship bottles of their new favorite wines.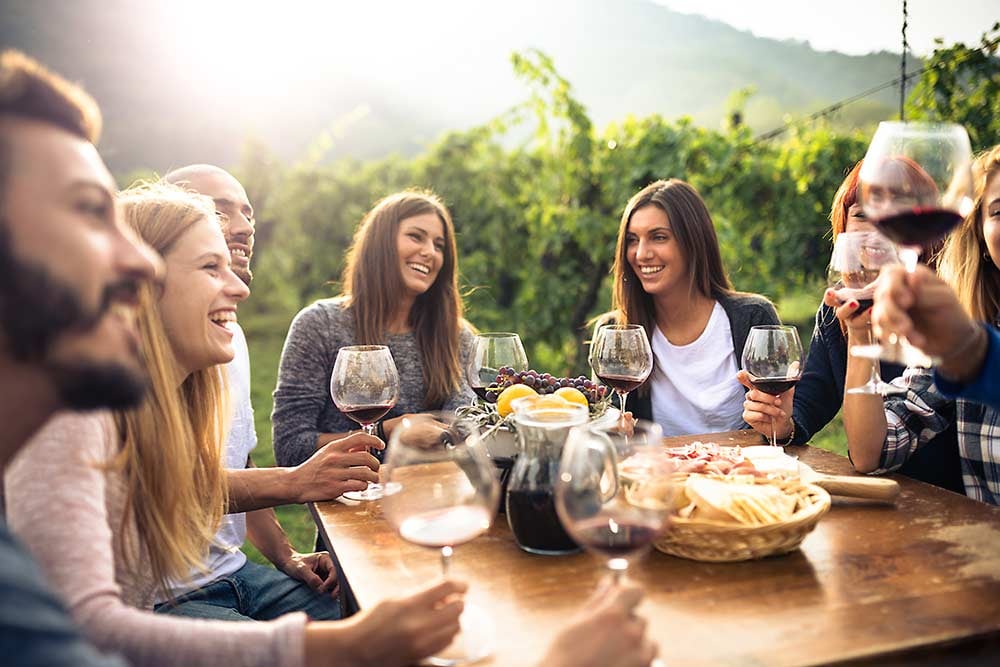 Wine totes and shippers customized with your branding make it easy for tasting room staff to pack up bottles and send them safely on their way to your customers' homes. Packaging can be digitally printed to reflect different occasions such as birthdays or upcoming holidays to make it easy for consumers to ship your product to their friends and family as a gift.
Selling Wine in 2021 and Beyond
2021 will be the year of meeting the consumer wherever they are for the wine industry. With packaging, wineries can build a unique brand presence that is memorable for the consumer and effectively promotes and transports their product.
The BoxMaker is your go-to supplier for custom wine packaging needs. You can learn more about our products and services for the wine industry here.