Spring Off the Shelf with Seasonal Packaging
Spring is finally here and along with it comes the launch of several new 2018 spring packaging designs to appeal to consumers. Integrating seasonality into your packaging gives your brand a fresh look, helps you stand out on the shelf, and delights shoppers in the retail aisle. Spring is a season of new beginnings, growth, and celebration. Tapping into these themes with your packaging makes your brand more relevant in the lives of shoppers and makes your product a part of the conversation.
Spring Packaging Inspiration
To usher in the season, we've collected some of our favorite 2018 spring packaging designs (so far) to inspire your next seasonal packaging campaign.
RosePost Spring Box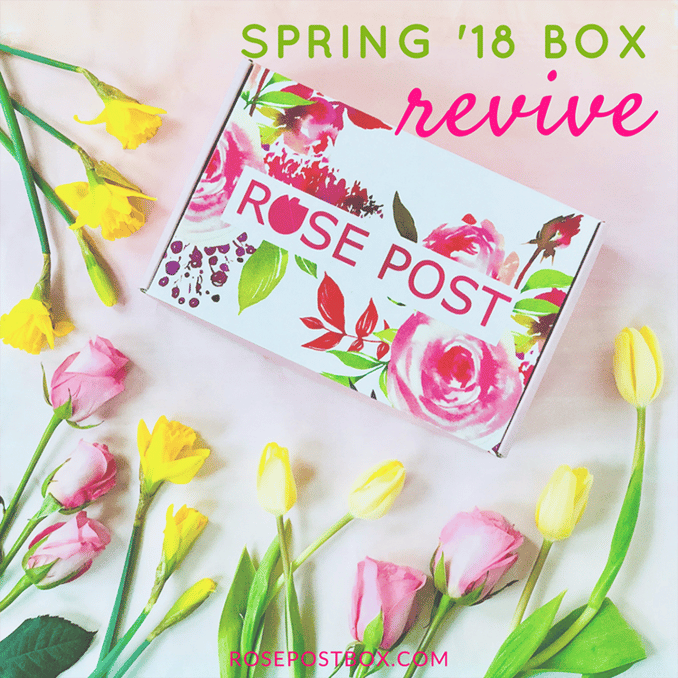 Image Source: http://rosepostbox.com/spring-18-box
The spring 2018 subscription box from RosePost is "revive" themed, a perfect post-winter fit for this skincare beauty box. The box design leverages a lush floral motif that will look great on any subscriber's doorstep (or social media).
FabFitFun Spring 2018 Box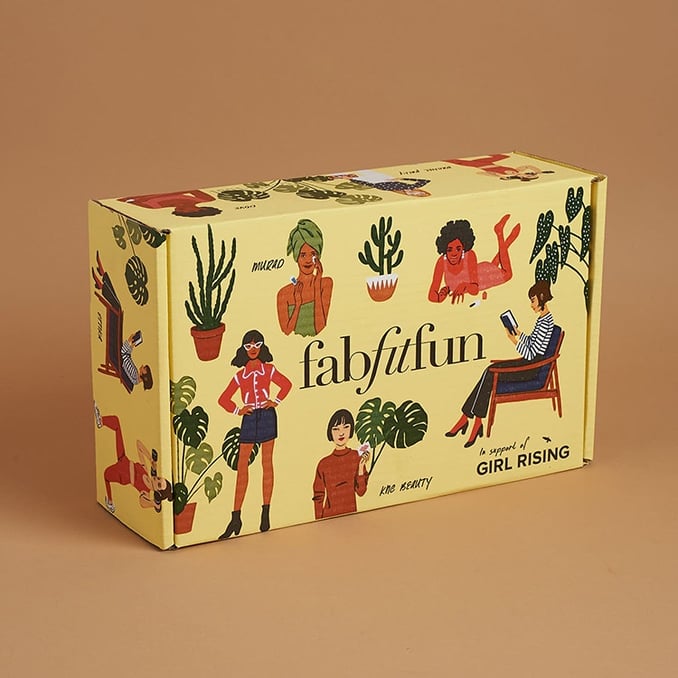 Image Source: https://www.mysubscriptionaddiction.com/2018/02/fabfitfun-spring-2018-subscription-box-review-10-coupon.html
Of course, seasonal packaging isn't reserved to just subscription box companies – but this business model that depends on delighting its subscriber base with every delivery is a perfect fit for switching up the look of the packaging to reflect the time of year or occasion. It's almost expected at this point with industry leaders like FabFitFun leading the way by religiously updating their box design with each shipment. This year's spring box is on-trend with houseplant illustrations and a diverse celebration of women (PS – FabFitFun also supports a new charity each quarter and incorporates the name into their box design as well. This box supports Girl Rising).
Anthology Spring 2018 12-Pack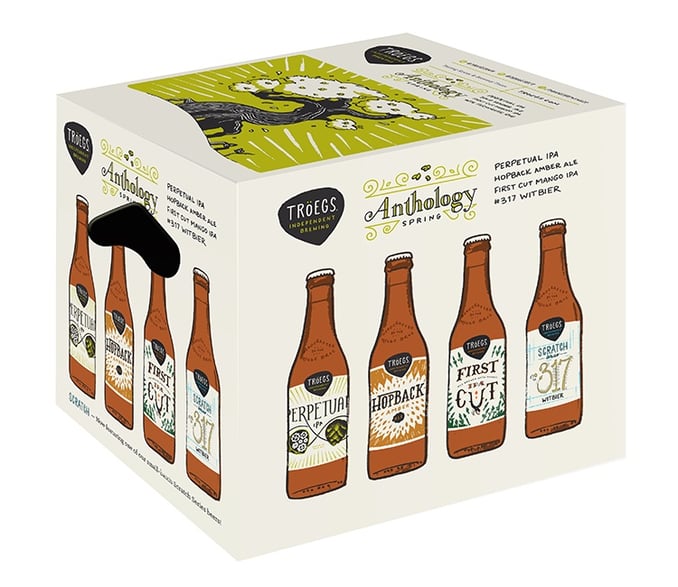 Image Source: https://troegs.com/asset/anthology-spring-12-pack/
Craft beer and cider brands are the kings of seasonal packaging. With "66% of American craft beer buyers saying that a beer's package/label is 'very' or 'extremely' important for getting them to notice it," differentiation is key. This spring 12-pack from Anthology not only proclaims the season with its full-color shipper box but also hints at the spring-themed labels on the bottles inside, enticing the consumer to want to see more. This type of short-run collection is enhanced by a cohesive packaging presentation and coveted by connoisseurs and toe-dippers alike.
Asahi and Coca-Cola Sakura Celebration
Image Source: https://fugujapon.com/asahi-coca-cola-sakura-japon/
With spring comes the blooming of cherry blossoms, a flower synonymous with Japan. Beverage giants Asahi and Coca-Cola have both released limited edition versions of their popular products to participate in the country's celebration of this cherished tree.
Nongfu Spring Mineral Water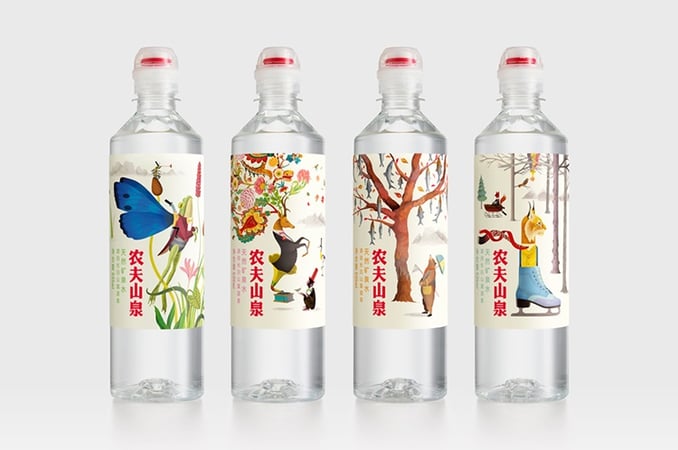 Image Source: http://bpando.org/2015/06/02/packaging-nongfu/
Nongfu Spring weaves seasonality right into their brand – it's core to who they are and speaks to the freshness of their product. The label imagery is directly inspired from the location of the spring where Nongfu sources its product and features the common flora and fauna of China's Lushuihe National Forest Park as they are found each season.
Like craft brewing, the bottled water market is incredibly competitive. In an industry where very little differentiates the actual product from brand to brand, packaging plays a key role. Novelty packaging is becoming a major trend for this industry, and these seasonal labels help Nongfu spring off the shelf!
Seasonal Packaging Key Takeaways
Seasonal packaging is meant to be remarkable. Leverage current trends and the emotions and activities tied to the time of year to prevent your brand from growing ripe in the eyes of the consumer. It's well worth investing in professional design to produce polished packaging year-round, keeping your customer base delighted through winter, spring, summer, and fall.
One of the easiest ways to refresh your packaging graphics on a regular basis is through digital print and production. Not only does digital for labels, boxes, and retail display give you access to the full CMYK color gamut to create a bright and bold look but digital also delivers with minimal lead times, allowing you to seamlessly keep up with the changing seasons.